Medical Assistant Programs in San Diego
4 Best Medical Assistant Programs in San Diego, California for 2023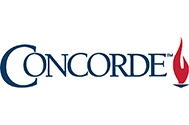 Program Type: Diploma
Concorde Career College offers one of the best medical assistant programs in San Diego that can be completed within a short time frame of 9 months. The college's student-centric environment aims at achieving success not only during the program but even after graduation by providing robust employment assistance. Concorde also actively engages in community-based activities, providing students with numerous opportunities to contribute through voluntary community service.
The 26-credit diploma program is available with an option of the day (full time) or evening (part-time) schedules. The well-designed curriculum helps you master all the skills required to perform in entry-level medical assisting positions with the right attitude and work ethics. The course also includes 240 lab hours and two externships of 115 hours each, thereby providing you with ample hands-on practice opportunities.
The coursework includes training in clinical functions such as lab procedures, venipuncture, EKG, CPR, first aid, and infection control. Furthermore, you will also be trained to fulfill clerical responsibilities such as preparing and maintaining medical records, scheduling patient appointments, medical transcription, and managing verbal & written queries. Finally, on concluding your education you are also eligible to take the American Academy of Professional Coders certification examination.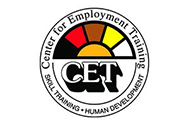 Program Type: Certificate
Medical assistants play a vital role in bridging the gap between doctors and patients. They are required to carry out various tasks such as performing receptionist duties, taking vital signs, recording medical histories, drawing blood, and preparing patients for tests.
If you aspire to become a medical assistant in San Diego, you can consider The Center for Employment Training College's certificate program that prepares you with high caliber – training in both front end and back-end functions, required to serve in the dynamic medical environment. This certificate program can be wrapped up in 6-9 months. The classes are delivered on all weekdays through their day or evening cohorts, so you can enroll for the schedule convenient to you. You must keep in mind that proficiency in the English language is an important pre-requisite required to enroll in this program.
The courses you take in this certificate program not only make you adept at basic computer applications, laboratory & diagnostic procedures, phlebotomy, and nutrition but also enhance your communication & interpersonal skills. To hone your practical skills, out of the total 900 hours of the coursework, 160 hours are dedicated to an externship experience at a local medical facility.
As a medical assistant student of this college, you will have access to its state-of-the-art laboratory equipped with tools such as blood drawing chairs, autoclaves, centrifuge, EKG machine, and hemoglobin machines, providing you a perfect opportunity to practice professional skills and gain the confidence to transition into the workplace.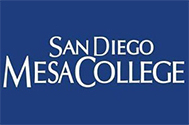 Program Type: Certificate & Associate
To get you started on a promising healthcare career path, San Diego Mesa College offers a two-semester long medical assisting certificate and a four-semester associate degree program. Both the programs are comprehensive, teaching you to fulfill administrative and clinical responsibilities effectively. Known among the reputable medical assistant programs in San Diego, upon completion of its certificate, you can either choose to enter the workforce or continue your education with the associate degree program.
Certificate – In the certificate curriculum, you must complete a total of 29-30 credits in administrative and clinical courses. Administrative functions are mastered by taking three courses in administrative medical assisting. Some of the clinical courses you take include fundamentals of human anatomy and physiology, medical ethics and laws, infection control, diagnostic testing, phlebotomy, electrocardiogram, minor surgical procedures, administration of medication, and medical terminology.
Associate degree – If you are looking at advancing your career in the healthcare field, then the 60-credit associate degree serves you better as along with the courses included in the certificate program, you will also take general education courses that provide you with a well-rounded learning experience.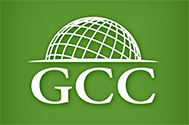 Program Type: Diploma
Today as the need for healthcare services is soaring, so is the demand for medical assistants, doctors, nurses, and other healthcare workers. You can take advantage of this opportunity by enrolling in Glendale Career College's medical assisting diploma program. Glendale has been extending affordable and short, yet effective programs in medical assisting and other healthcare disciplines since 1946, thereby making it a great choice among the other medical assistant schools in San Diego, CA.
The curriculum is of 883 hours and necessitates earning a total of 31 credits, training you to work in entry-level to mid-level jobs at medical offices, clinics, physicians' offices, rehabilitation centers, and HMOs. It is a perfect blend of core medical assisting courses and real-world experiences in the form of an externship of 160 hours. Some of the courses covered include medical history and fundamentals, medical office administration, anatomy and physiology, medical assisting skills, and response training. The coursework is delivered on campus, through face to face lectures, and upon completion of which you will be eligible to sit for the national certification examinations.
Our Ranking Methodology
Nearest Cities in California

Nearby States

Popular Related Articles