Medical Assistant Schools in Tennessee
Following are the 10 Best Medical Assistant Programs in Tennessee for 2023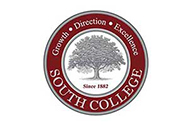 Locations: Knoxville & Nashville
Program Type: Certificate & Associate of Science
By enrolling in any of the top medical assistant schools in Tennessee you will not only graduate with exceptional job preparedness, but you will also gain valuable learning lessons from its experienced faculty. South College is one such school that offers a certificate and an associate degree to medical assisting aspirants. The unique 1+1 format of the program allows you to finish the certificate in nine months and thereafter if you are keen on acquiring a broad skillset you can consider completing additional general education courses to earn an associate degree. No matter what program you complete, you can take some of the courses online, while completing hand-on learning on-campus. Additionally, the externship requires you to complete a clinical experience on-site. Throughout your training, you not only master clinical and clerical skills but also learn how to insert and remove an IV catheter. This is possible by taking a course in IV prep which is offered in partnership with the Mountain Area Health Education Center.
Locations: Livingston

Program Type: Diploma

Do you see yourself assisting patients while also handling clerical tasks of a medical office? If so, you can kickstart a career as a medical assistant in TN by completing the diploma program offered by Tennessee College of Applied Technology. This full-time program is offered during the day and requires completion of 1296 hours in didactic and practical learning. During the training, you will receive information on phlebotomy, electrocardiography, clinical operations, administrative processes, and front- and back-end functions that one has to fulfill while discharging their duties as a medical assistant. On completion, you can start working as an entry-level medical assistant in a variety of healthcare settings including the likes of hospitals, nursing homes, private clinics, and healthcare centers among others.
Locations: Cleveland
Program Type: A.A.S. Degree
If you are browsing through some of the reputable Tennessee medical assistant programs, then you may want to know about Cleveland State Community College's 63-credit hour medical assisting associate degree which is designed to prepare you for a rewarding career in ambulatory settings. You will participate in both hands-on training and classroom lectures to acquire knowledge of medical methodology, complex body structure, and healthcare procedures which will enable you to effectively perform clinical and administrative duties under the direct supervision of a physician. This course can be completed in four semesters. The first semester begins in the fall and covers medical keyboarding and terminologies. During the second semester, you will learn about office and administrative procedures and take advanced courses in medical assisting. In the third semester, you will participate in clinical and lab training whereas the fourth and final semester includes an introduction to electronic health records and a clinical practicum.
Locations: Clarksville, Murfreesboro, & Nashville

Program Type: Diploma & Associate in Science

Counted among the credible medical assistant programs in Tennessee, Daymar College's diploma and associate degree offer job-ready training. These courses are offered at multiple locations that further enhance the convenience for both full-time and part-time working students who are keen on earning a healthcare degree. The diploma program requires 64 quarter credit hours and can be completed in 12 months if taken up on a full-time basis, whereas the associate degree program requires completion of 96 quarter credit hours, and takes at least 18 months to complete. Some of the common core courses for both programs include medical terminology, business communication, phlebotomy, pharmacology, lab and exam room procedures, medical law & ethics, and electronic medical records and reimbursement. You apply this theoretical knowledge to practice during the internship which is held at a local medical clinic.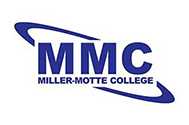 Locations: Chattanooga
Program Type: Diploma (Medical Clinical Assistant)
As a clinical medical assistant in Tennessee, you will be handling back-office functions at various clinical sites across the state which includes physician offices, clinics, hospitals, and diagnostic laboratories. Miller-Motte Technical College's medical clinical assistant diploma prepares you to play the role of an efficient member of a back-end healthcare team. The 50-credit curriculum is delivered through a combination of online and on-campus classes. The program focuses on teaching you respiratory, cardiovascular, blood, lymphatic & immune systems, clinical specialties, and clinical foundations which include infection control, and AIDS-related precautions. Additionally, the coursework also takes you through some basic front office functions such as medical office systems, coding, computer applications, and insurance processing. In the end, the program culminates with an 8-credit externship and medical review.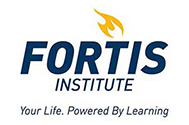 Locations: Nashville & Cookeville
Program Type: Diploma
If you are a high school graduate and are looking at Tennessee medical assistant programs to set foot into the healthcare field, then you can consider Fortis Institute's diploma which is designed to get you on the fast track of entry-level medical assisting. With over 42 campuses across the nation, the institute offers this program at two of its Tennessee campuses – Nashville and Cookeville. The course trains you to perform clinical and administrative practices in the healthcare industry, maintain office and clinics of physicians and doctors, and play the role of an effective liaison between patients and healthcare professionals to enhance the quality of care provided to patients. Upon completion of this program, you will be fully prepared to successfully work at entry-level positions in hospitals, local clinics, and other patient care facilities.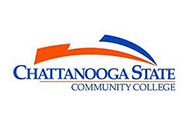 Locations: Chattanooga
Program Type: Diploma
Chattanooga State Community College's diploma trains you to become a multi-skilled medical assistant who can work in any type of clinical setting. If you prefer day classes, then you will start with the program in fall, however, if the evening schedule suits you better, you will begin with the coursework in spring. To graduate you must complete a total of 1,290 hours in didactic and practical learning. During the first semester, you take courses in medical typewriting and keyboarding skills, communication, exam room techniques, medical terminology, and body structure & functioning. Progressing to the second semester, you take courses in medical office procedures, exam room techniques, pharmacology, psychology, body structure and functioning, first aid, nutrition, and lab procedures. During the final semester, you complete a course in lab procedures and go through 320-clock hours of externship experience.
Locations: Knoxville

Program Type: Diploma

Choosing one of the TN medical assistant schools that boasts of a 100% placement rate can be an assurance of employment soon after you graduate. In just 12 months you can complete your medical assistant training at Tennessee College of Applied Technology and join the healthcare workforce. The training entails completing 1296 of didactic and practical learning. Some of the courses you take include administrative procedures, anatomy & physiology, computer applications, medical terminology, clinical procedures, pharmacology, dosage & calculation, administrative procedure, and phlebotomy. The successful completion of the course will make you eligible to apply for the registered medical assistant and certified phlebotomy technician certification exams.
9)
Concorde Career College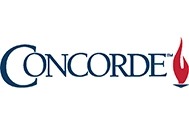 Locations: Memphis
Program Type: Diploma & Associate of Applied Science
Are you looking at medical assistant programs in TN that can be completed in less than a year? If yes, you can consider Concorde Career College's diploma that can be completed in as little as seven months. The college also offers an associate degree that is comparatively more extensive and takes 17 months to complete. Both these full-time courses are available with a day as well as evening class modes. The 29-credit diploma trains you in anatomy & physiology, pathology, body systems, medical terminology, medical front procedures, venipuncture, laboratory diagnostic procedures, EKG, and administration of medication. On the other hand, the associate degree requires completion of 62.33 credits and apart from the core medical assisting courses which are covered in the diploma, it also includes general education courses that enhance your critical thinking and communication skills.
Locations: Johnson City & Knoxville
Program Type: Diploma
Ross Medical Education Center offers one of the leading medical assistant programs in the state of Tennessee. The college's diploma is designed to prepare graduates with extensive hands-on learning and a thorough understanding of medical assisting theoretical concepts. The program can be completed either in a part-time or full-time schedule. While on a full-time basis most students complete it in 30 weeks, part-timers take around 36 weeks to graduate. The curriculum is divided into six modules and you can take these modules in any order. Some of the courses that comprise these modules include medical terminology, physiology, infection control, medicine administration, medical insurance, billing, and coding basic first aid, assisting with exam rooms, lab & diagnostic procedures. After completion of this program, you can take the Registered Medical Assistant certification exam and start your career in the healthcare setting.
Our Ranking Methodology
FAQs Answered
How Many Schools in Tennessee are Currently Offering Medical Assisting Programs?
What are the 5 Best Medical Assistant Programs in Tennessee?
1) South College
2) Tennessee College of Applied Technology – Livingston
3) Cleveland State Community College
4) Daymar College
5) Miller-Motte Technical College
Nearby States

Cities

Popular Related Articles