Medical Assistant Programs in Miami
11 Best Medical Assistant Programs in Miami, Florida for 2023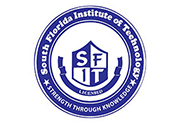 Program Type: Diploma
If you are intrigued by the healthcare industry and are looking for an affordable yet popular career in this field, then medical assisting can be the right choice for you. South Florida Institute of Technology has systematically planned a medical assisting program that ensures you gain the necessary skillset that helps you easily fit in at entry-level positions in a medical office setting.
One of the reputable Miami medical assistant programs, this diploma program is divided into three terms and is spread across a time frame of 63 weeks. The curriculum is a perfect blend of administrative and clinical courses such as the structure and function of the human body, radiography, phlebotomy, office techniques, billing basics, medical terminology, electronic health records, clinical procedures, and word processing. Towards the end of your coursework, you will practice the clinical functions by going through an externship of 180 hours, whereas to practice front office functions you will be placed at a medical facility to complete another externship experience of 150 hours.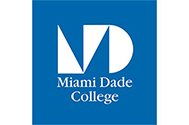 Program Type: Certificate
Rightly among the reputed medical assistant schools in Miami, FL, Miami Dade College's certificate program is designed keeping in mind employer needs, thereby providing you with instant job opportunities on graduating. The campus is stationed in the hub of Miami Dade's downtown medical center where you could see yourself working on completion of the curriculum's 43.3 credits.
This 3-semester program comprises courses that focus on both front and back-office duties. Furthermore, with the inclusion of some liberal arts courses in this program, you will also develop the professional attitude and behavior required to conduct yourself as a medical assistant. Before entering this program, the college requires you to complete two courses – introduction to healthcare and introduction to health care laboratory. Anatomy and physiology, pathophysiology, pharmacology, applications of clinical skills, medical coding & insurance, EKG, and physician office lab procedures are the major clinical and clerical courses that form a part of this program.
After completion of your theoretical classes, you will be applying them in practicality through three externships, one in clinical duties, the second in the administrative functions, and the third externship comprises practicing diagnostic functions in a medical facility. Each of the three externships requires you to complete three credits.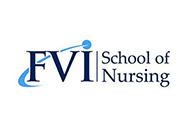 Program Type: Diploma
Florida Vocational Institute offers a medical assistant program in Miami that trains you in performing an assortment of clinical and non-clinical tasks. These include booking appointments, managing electronic records, informatics, collecting samples for tests, conducting urinalysis, taking x-rays, and assisting in minor surgery. You can enroll in either the on-campus day classes or evening classes or choose to complete your education at home through live online lectures.
The college provides you with a conducive learning environment through close-knit classrooms, so that you can benefit from the individualized attention. Your education will include courses in introduction to allied health career, pharmacology, fundamentals of insurance, medical office procedures, clinical procedures, anatomy & physiology, and introduction to x-ray & imaging. This 760-hour coursework also consists of a medical assistant practicum extending up to 6 weeks where you will be working with doctors and serving patients in a real-time medical setting.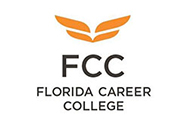 The ever-booming healthcare industry is progressing rapidly in today's world. If you wish to be a part of this field then Florida Career College could be a great option that teaches you everything from being a multifaceted entry-level worker to becoming a team-player by supporting physicians, nurses, and patients. Additionally, the experienced faculty of this college ensures that they are always available when you reach out to them with your queries.
This program requires you to complete 44.3 credits after which you can seek employment as an optometric technician, chiropractic assistant, ophthalmic technician, clinical assistant, or a medical assistant. Besides the didactic training in various courses, you will also receive hands-on learning through two externships of 4 and 10 credits each. These include an introduction to allied health, electrocardiography and diagnostic imaging, phlebotomy and hematology, medical front office procedures, and drug administration.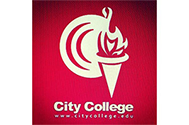 Program Type: Associate & Diploma
Did you know that the demand for medical assistants is most likely to go up by 23% in the coming decade? Being one of the best medical assistant programs in Miami, City College could give a great start to your career in allied health. The college is also an examination center for the National Center for Competency Tests, providing you with the advantage of taking the certification exams at your own campus.
Diploma – The diploma program is split across 4 quarters and covers 280 hours of classroom training, 220 hours of laboratory tasks, and 160 hours dedicated to performing duties in an actual healthcare facility. You will learn computer applications, medical terminology, pharmacology, managing patient emergencies, pathophysiology, medical law and ethics, computerized medical office management, and clinical laboratory procedures.
Associate Degree – The associate degree in medical assisting is more comprehensive than the diploma and includes an additional 480 hours of theoretical coursework. The additional hours comprise of courses in general education, English, personal development, and professional strategies.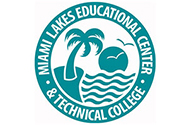 Program Type: Certificate
Miami Lakes Educational Center and Technical College promises you a lucrative career in medical assisting through its certificate curriculum. The program covers administrative, laboratory, clinical, and secretarial aspects of medical assisting, preparing you to work closely with doctors, nurses, and other medical professionals.
This certificate program can be completed in 15 months where you will be completing 1300 hours of practical and theoretical coursework. You can join this program at any time of the academic year as it works on an open entry and exit basis. Lectures cover courses like medical office procedures, phlebotomy, EKG aide, clinical assisting, laboratory procedures, and administrative office procedures. Towards the end of your training, you will put your practical abilities to test by going through a 200-hour practicum.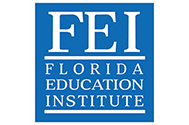 Program Type: Diploma
Florida Education Institute is a medical assistant school in Miami that offers a 10-month long diploma with flexible scheduling options without burning a hole in your pocket. On completing this 48 credits coursework you will be adept at performing back office and front office duties such as managing patient communication, maintaining medical records, patient billing, taking vital signs, performing lab procedures, and CPR. The courses here make you capable to work at entry-level positions in a variety of settings such as physician's offices, rehabilitation centers, hospitals, nursing care centers, clinics, and diagnostic labs.
During the course of this 756-clock hour curriculum, you will be instructed on subjects like medical terminology, anatomy, and physiology, insurance, computer applications, human disease and pathology, clinical procedures, electrocardiography, hematology, and phlebotomy. The coursework does not end at just classroom instruction; you will also be gaining the required on-field experience through a medical assistant externship of 180 hours.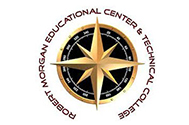 Program Type: Certificate
To become a part of one of the most swiftly growing healthcare professions in the nation you can sign up for Robert Morgan Educational Center and Technical College's medical assistant certificate program. Medical assistants are required to be multifaceted so that they can perform cross-functional administration and clinical duties. The college strives for all-round student development by training you in cognitive, psychomotor, and behavioral skills.
This 1300-hour comprehensive certificate curriculum is 'competency-based' thereby, allowing you to grasp all the required knowledge at your own comfortable pace. The coursework comprises of courses like introduction to medical assisting, medical office procedures, phlebotomy, clinical assisting, pharmacology, lab procedures, medical office procedures, operating of electrocardiograms, and a medical assisting practicum. On graduating you are also qualified to take the national certification examination for CMA regulated by AAMA or the RMA conducted by AMT.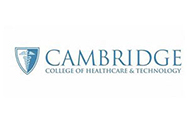 Program Type: Certificate
If you aim at becoming a medical assistant in Miami or any in other city you would want to know about Cambridge College of Healthcare and Technology. The college's competent instructors through several supplementary learning aids for examinations and tests, such as study books, and visual learning options set the tone for fruitful learning to happen. Apart from several open-air study areas, the college's central location and easy access to stores, eateries, and other leisure spots can also make your journey pleasant here.
The certificate program in medical assisting can be completed in as little as 36 weeks and wraps up all the required courses, giving you the green light to have a successful career as an entry-level health care employee. These courses include healthcare and body systems, medical office procedures, financial office, insurance, anatomy and physiology, pharmacology, clinical procedures, and electrocardiography. It is also necessary to complete a clinical medical assisting internship of 220 hours to graduate.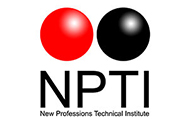 Program Type: Diploma
Ever since New Professions Technical Institute was established in 1992, the college has been offering courses that lead to successful professional outcomes. Upon completion of your medical assisting education, you will be armed with the professional preparedness that will help you perform various clinical, clerical, and secretarial duties. These consist of preparing patients for tests, taking vital signs, administering injections, assisting in minor surgeries, billing & coding, greeting patients, and reporting test results to patients.
During the 840 hours coursework of this diploma, you will be studying several courses like medical terminology, anatomy, and physiology, medical procedures, emergency medical care, phlebotomy, and hematology. You will also be attending classes on word processing, medical office management, electronic health records, and professional development. You can complete the required coursework in just 7 months by earning a total of 49 credits.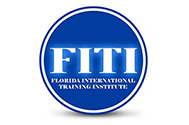 Program Type: Diploma
Being among the well-known medical assistant schools in Miami, Florida International Training Institute is dedicated to training you with courses that are customized to the needs of employers. This enables you to enter the real world with the professional preparedness that leads to immediate job opportunities. The medical assisting curriculum here enables you to master receptionist and other administrative duties like managing accounts receivables, billing patients, processing insurance claims, and monitoring electronic records. You will also be able to assist doctors by charting vitals, conducting diagnostic tests, sterilizing equipment, and preparing the patient examination rooms.
The 820-clock hour medical assisting course at FITI comprises of major courses like medical clinical procedures, anatomy & physiology, medical terminology, diagnostic imaging, medical office management, urinalysis & microbiology, and pharmacology/drug dosage calculation. It is also important to complete 80 hours of lab work where you will be working on close to real-time medical equipment, giving you the needed hands-on experience.
Our Ranking Methodology
Nearby States

Popular Related Articles