Purpose of Medicalassistantadvice.com
Medical assisting is an incredibly popular and rewarding entry-level healthcare position, and one of the fastest growing occupations too. If you're interested in pursuing this career you've come to the right place. Here at MedicalAssistantAdvice.com we work tirelessly to provide the most up-to-date information on various aspects of a medical assistant's education and career, from data on schools to financial aid, from duties to salary and job outlook, you will find every such detail over here. By using our website, you can determine whether medical assisting is right for you, and how to put your best foot forward, if so.
7 Reasons to Become a Medical Assistant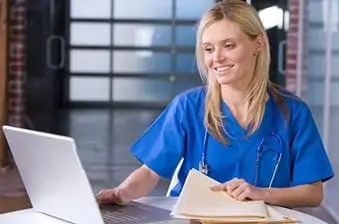 Thanks to factors like expanded health coverage, a growing population, and the public's increasing awareness of their health, entry-level careers in healthcare – including medical assisting – are booming. There are other reasons why you might want to consider this option, too:
1. Complete Your Education Within a Very Short Time: You can complete a medical assistant (MA) program in about nine months, on average. Some schools may offer accelerated programs that you can complete more quickly, and others offer part-time education that you can complete at your own pace over the course of one or even two years.
2. Affordable Cost of Education: The cost of your education will vary somewhat depending on your location and the type of school you choose. Community and technical colleges offer the most affordable programs; these cost less than $5000 for tuition, books, and fees. Universities and private schools are more expensive with costs that sometimes reach $10,000. If you choose to pursue an Associate of Science degree, student loans, grants, and scholarships can help to offset some of these costs.
3. One of the Fastest Growing Allied Health Careers: Between 2016 and 2026, the employment of medical assistants will grow some 29%. When compared to the growth of other healthcare support jobs at just 22%, it becomes clear that the outlook for MAs is strong. Healthcare employers find that MAs play an integral role when it comes to assisting doctors and nurses with both clinical and administrative tasks, and as a result, more employers will turn to MAs.
4. Decent Salary & Benefits: As an MA, numerous factors can affect your salary, including the state in which you live, your experience, your employer, and your certifications. On average, MAs in the United States earn an annual salary of $32,480, which is slightly less than the average salary of all other healthcare support occupations at $33,920. This is because medical assisting is viewed as an entry-level position and requires no formal certification or degree.
5. You'll have Job Security: The healthcare industry is one of the best when it comes to job security, and the MA profession is certainly no exception. The baby boomer population continues to age, and this puts a great deal of strain on the healthcare system as a whole. As a result, hospitals, clinics, and private practices continue to hire more MAs to help reduce that strain and ensure better patient outcomes.
6. You'll Enjoy Flexible Working Hours: As an MA, you will likely work in primary care, which is the fastest-growing part of the healthcare industry. Because you are most likely work in a doctor or specialist's office, you will only work during the daytime hours on weekdays. Most MAs work full-time, but part-time positions are typically available, too – especially if you want to go back to school to further your education in healthcare.
7. Stepping Stone for Other Healthcare Careers: Medical assisting is often a first step for individuals who know they want to work in healthcare but aren't quite sure what they want to do. It is an excellent introduction to the industry, and it gives you the chance to see other medical professionals – doctors, nurses, and others – in action. What's more, if you decide to go back to school to become a registered nurse at some point, it is possible that the credits you earn during your MA program will transfer.
How to Become a Medical Assistant?
The steps involved in becoming a medical assistant vary depending on your overall goals.
Step 1: Graduate high school with a general education and, ideally, classes well-suited to a medical profession. These may include science classes like anatomy and biology, but you should also take technology courses to prepare you to work on computer systems.
Step 2: Find and enroll in an accredited medical assistant program local to you. If you need more flexibility, you may prefer to enroll in an online program.
Step 3: Graduate the MA program and choose a certification exam from the American Medical Technologists, the American Association of Medical Assistants, the National Center for Competency Testing, or the National Healthcareer Association that best suits your needs and your potential employers' requirements.
Medical Assisting Degree Options
Though it is possible to go to work as an MA with no education other than a high school diploma or GED, today's
employers prefer MAs who have postsecondary education. This type of education prepares you for your support role in
the healthcare industry. There are three types of education available to you:
Certificate: Comparing a Medical Assistant certificate and diploma, there is hardly any difference in the coursework. You can easily say they are the same thing, albeit the diploma being slightly longer in duration. A certificate prepares you for your role as a MA in the shortest possible time of 8 to 12 months at the most affordable cost, with a tuition fee ranging from $1,900 to $33,610. You can opt for any of the local community or technical colleges or even study online. Your curriculum will include clinical as well as administrative courses.
Diploma: A diploma, just like a certificate prepares you for your job as an MA. These programs usually take anywhere from 9 months to 18 months to complete, and the cost ranges from $2,940 to $41,300, on average. You can complete your program on-campus, and if you want increased flexibility, you may be able to take some or all of your courses online. Courses focus on both the clinical and administrative side of medical assisting and include Front Office 101, anatomy and physiology, communications, medical law and ethics, and more.
Associate Degree: Unlike a certificate or diploma program, an associate degree usually takes roughly 18 months to two years to complete and results in an Associate of Science in Medical Assisting degree. It is more expensive than a
certificate or diploma program at anywhere from $7,340 to $50,900 depending on the school you choose. Employers
prefer MAs who have associate degrees as the courses – which include medical terminology, pharmaceutical principles
and pharmacology, diagnostics, and medicine administration – are more comprehensive.
Program Type
Program Length
Program Cost
On-Campus
Online
On-Campus
Online
Certificate
8 to 12 Months
3 – 9 Months
$1,900 to $33,610
$1,200 to $15,600
Diploma
10 to 18 Months
6 – 12 Months
$2,940 to $41,300
$3,100 to $25,500
Associate Degree
Two Years
16 – 20 Months
$7,340 to $50,900
$4,300 to $30,200
What Level of Education do People Working as a Medical Assistant Have?
Although there is absolutely no requirement for an MA to obtain a diploma, certificate, or degree, the vast majority of those working in this position have graduated from certificate or diploma programs. In today's healthcare industry, patient outcomes are vitally important, and this drives employers to hire MAs with postsecondary education. MAs with associate degrees make up the second largest group, and those with high school diplomas (or their equivalents) make up the third largest group.
Education Level
Number of Medical Assistants
Less Than High School Diploma
12,280
High School Diploma or Equivalent
130,560
Certificate/Diploma Programs
258,530
Associate Degree
165,460
Bachelor's Degree
62,050
Master's Degree
10,340
Doctoral or Professional Degree
7,110
(Source: Medicalassistantadvice.com)
Best Programs in the Nation
By taking a look at some of the absolute best MA programs across the country, you will better understand what to look for and how to get the most value out of your education.
→ 30 Best Medical Assistant Programs
→ 10 Best Online Medical Assistant Programs


Best Programs in Your State
There is a very good chance you will want to complete your program locally, not only for the convenience, but also for the cost. Click the link for your state below to find the best MA programs it has to offer.
Best Programs in Your City
Certification Options Available Post Completion of Your Education
Like many professions, certification as an MA is completely optional, but it is still recommended. Certification requires you to take a stringent exam that proves your knowledge of the roles of a medical assistant in the healthcare industry and your ability to provide ample support. There are several different exams you can take to become certified depending on the credential you choose.
Certified Medical Assistant (CMA) Exam: The CMA is arguably the most recognized MA credential of them all. It is offered by the American Association of Medical Assistants (AAMA) by exam to graduates of MA programs accredited by the Commission on Accreditation of Allied Health Education Programs (CAAHEP) or the Accrediting Bureau of Health Education Schools (ABHES). You can view the Candidate Application and Handbook online, and if you choose to apply, you will need to submit a $125 non-refundable fee.
Registered Medical Assistant (RMA) Exam: The RMA credential, offered by American Medical Technologists, or AMT, is also quite respectable and available via examination. To qualify, you will need to graduate from an accredited MA program including an externship if required in your state. If you meet these guidelines, you can apply for the exam and submit your non-refundable $120 application fee online via the AMT website.
National Certified Medical Assistant (NCMA) Exam: The National Center for Competency Testing (NCCT) offers the NCMA credential for current students and graduates alike. You must be enrolled in a school authorized by the NCCT, or you must be able to prove you graduated from such a school in the last five years. If you take the exam within six months of graduating, the application fee is $90; if you take it six months or more after graduating, the application fee is $135. You will need to create an account to register and pay for your exam.
Clinical Certified Medical Assistant (CCMA) Exam: The CCMA credential is offered via testing through the National Healthcareer Association, or NHA. To take the exam, you will need to have completed a medical assisting program within the last five years. If you meet these guidelines, you can create an account and apply for the examination online via the NHA website. The exam itself is $155 and the NHA provides access to outstanding study materials in its online shop.
Certified Medical Administrative Assistant (CMAA) Exam: The CMAA certification is offered by the NHA. To be eligible you must apply for this certification within five years of your graduation from a medical assisting program. The certification mainly focuses on the administrative duties of a medical assistant. To take this exam, register on the NHA site, along with an exam fee of $117. The 2-hour 10 minutes exam comprises of 110 questions. You can purchase study materials from the NHA website to prepare for the exam.
Salary Facts
The average annual salary for medical assistants in the United States is $33,580 or about $16.15 an hour. Some MAs earn as little as $23,830 a year, but others earn up to $45,900 a year. Factors that will influence your earnings include your overall experience, your education, whether or not you are certified, the state in which you work, your employment setting, and more. As an example, an MA with an associate degree and 10 years of experience working for a specialist in a densely-populated area will earn more than someone who has just graduated and works in a hospital in a rural area.
Annual
$33,580
Hourly
$16.15
Monthly
$2,800
Salary Range
$23,830 – $45,900
Last 5 Years Salary Growth (2013-2017)
9.92%
(Source: U.S. Bureau of Labor Statistics)
Past 5-Years Salary Trend
While your MA salary may not be as impressive as the salaries of others working in the healthcare industry, you can feel very confident about the growth of your salary over the course of your career. Between the years of 2013 and 2017, MA salaries across the country climbed by $3,030 on average, which represents 9.92% salary growth.
Year
Salary
Growth
Number
%
2013
$30,780
$230
0.75%
2014
$31,220
$440
1.43%
2015
$31,910
$690
2.21%
2016
$32,850
$940
2.95%
2017
$33,580
$730
2.22%
Overall Growth in Last Five Years
$3,030
9.92%
(Source: U.S. Bureau of Labor Statistics)
Past 5-Years Employment Trend
Over the last five years, the employment of medical assistants has grown significantly. In fact, employment growth has ranged from nearly 2.5% to close to 4% every single year since 2013. When totaled, the growth of MA employment between 2013 and 2017 is 16.85%, which represents the addition of 93,180 new MAs into the healthcare industry.
Year
Number of Employees
Growth
Number
%
2013
571,690
18,550
3.35%
2014
584,970
13,280
2.32%
2015
601,240
16,270
2.78%
2016
623,560
22,320
3.71%
2017
646,320
22,760
3.65%
Overall Growth in Last Five Years
93,180
16.85%
(Source: U.S. Bureau of Labor Statistics)
10-Year Employment Growth Projection
Right now, across the country, there are 646,320 medical assistants working support roles in hospitals, clinics, doctors' offices, and other facilities. Between the years of 2016 and 2026, the number of medical assistants will only continue to climb. In 2016, there were 634,400 MAs, and by 2026, it is estimated that there will be 818,400 MAs. This is a tremendous growth of 29%. This growth is due to the aging baby boomer population and their growing need for healthcare, the increased availability of health insurance programs, and new technologies and medications that make it possible to treat more people.
Current Employment
Number of Medical Assistants
10 Year New Job Growth Projection (2016-2026)
Projected Annual Job Openings (New + Replacement)
2016
2026
Number
%
752,460
634,400
818,400
184,000
29.00%
94,900
(Source: U.S. Bureau of Labor Statistics)