Home
»» Online Medical Assistant Programs
10 Best Online Medical Assistant Programs
Medical assisting is one of the fastest growing entry-level healthcare occupations in the country. You will work alongside doctors and nurses to provide valuable support to staff and patients alike. Medical assistants (MAs) in the US earn an average of $33,580 a year, and due to a growing population, the occupation has an exceptionally strong outlook for the next 10 years, as well. You may choose to work as an MA for your entire career, or you may choose to use it as a stepping stone on your way to other occupations in healthcare.
In order to work as an MA, you will need to obtain a certificate, diploma, or associate degree that shows you have obtained the skills and knowledge necessary to support medical staff and assist in providing phenomenal patient care. There are several colleges in the country that offer you the option of pursuing an MA program online. Below, you will learn more about online medical assistant programs, their benefits, and their costs to help you decide if a career as an MA is right for you. We have also provided our own rankings to help you choose the best online program based on criteria such as graduation rate, program cost, student services, technology, faculty credentials and more.
Sponsored Search
5 Advantages of Pursuing Your Medical Assistant Education Online
Convenience and Flexibility: When you choose to take your medical assistant courses online, you can do so on your own time – whether that's early in the morning or late in the evening. This is ideal for busy parents or for those who may already be working full time.
Lower Costs: Online MA programs are typically more affordable than their on-campus counterparts, and if you figure in the cost of travel over one or two years, it really adds up. Due to the online delivery, fewer professors and faculty are required to provide your education, and those savings are passed down to students.
Individual Instruction: Even with online MA courses, it's possible to schedule one-on-one instruction when needed to clarify information. These sessions can be held via video chat or email, or you may even schedule a meeting on campus for face-to-face help.
Faster Completion: One of the biggest benefits associated with online MA programs is the ability to complete it at your own pace. You can finish each course as you see fit, and in many cases, you can complete the program up to six months faster.
No Travel: Finally, online MA courses allow you to learn in the comfort of your own home. There's no need to travel back and forth to a busy campus multiple times a week. Just open your laptop or turn on your computer and you will be ready to learn for the day.



What Online Degree Options are Available to Become a Medical Assistant?
Certificate: An online MA certificate program takes anywhere from 3-9 months to complete depending on your pace and ability. You can expect to pay anywhere from $1,200 to $15,600 to complete this program.
Diploma: A diploma is much the same as a certificate but may require a few more courses to complete. As a result, you can expect an online MA diploma program to take 6 months to 12 months and cost anywhere from $3,100 to $25,500 in total.
Associate Degree: Although a certificate or diploma provides you with everything you need to land a job as an MA, most employers prefer to hire candidates who have associate degrees. These are typically 16-20 months and cost anywhere from $4,300 to $30,200 a year depending on the school you choose and the courses you take.
| | | |
| --- | --- | --- |
| Program Type | Program Length | Program Cost |
| Certificate | 3 – 9 Months | $1,200 to $15,600 |
| Diploma | 6 – 12 Months | $3,100 to $25,500 |
| Associate Degree | 16 – 20 Months | $4,300 to $30,200 |
How we Ranked the Best Online Medical Assisting Programs in the Nation?
| | |
| --- | --- |
| Criteria | Weightage |
| Graduation Rate | 20% |
| Average Net Price | 20% |
| Student Services and Technology | 20% |
| Faculty Credentials and Training | 20% |
| MedicalAssistantAdvice.com Rating | 20% |
Why Each of the Above Criteria was Considered?
Graduation Rate: A school's graduation rate reflects the percentage of students who complete the program and go on to receive their diploma, certificate, or degree. Low graduation rates may indicate inefficient teaching methods or poor online delivery; high graduation rates indicate outstanding content delivery and faculty that works hard to see its students succeed.
Average Net Price: Price is a huge concern when it comes to choosing postsecondary education. It's important for you to find the perfect balance between quality education that suits your needs and affordable education that fits your budget at the same time.
Student Services and Technology
Student Services – Most of today's schools – including online schools – offer a bevy of student services such as career placement, mentoring, student organizations, online libraries, resource centers, and more. Such services indicate that the school is dedicated to the success of its medical assistant students.
Technology – Use of technology is the very base of an online program. Online schools that use student friendly technology enhance learning potential and produce a positive academic outcome. Easy access to online learning resource centers, mobile apps and student portals can make effective studying happen on the go.
Faculty Credentials and Training: The faculty is by and large the most important part of any school. Even though you won't see your professors or teachers every day, they are the ones who put the courses together, grade your work, and provide you with help along the way. When faculty is well-trained and has a wide variety of credentials, they are better equipped to help you along your path to becoming a medical assistant.
MedicalAssistantAdvice.com Rating: Finally, using information gleaned from popular sites such as Facebook, Rate My Professors, Grad Report, Niche, and others, we mixed and matched student reviews and ratings in order to get a better idea of how students feel about the quality of their education. Student experiences can tell you a lot about an MA program and help you make more informed decisions.


What are the 10 Best Online Medical Assistant Programs for 2023?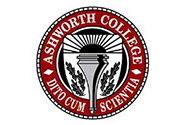 Location: Norcross, Georgia
Program Type: Certificate – Medical Administrative Assistant
Ashworth College is a recognized leader in distance learning that's helped more than 2 million students attain degrees and career training since the school was first founded in 1987. You can enroll at any time and start your first class as soon as you're accepted into the course that interests you. To date, more than 300,000 students from across the globe have graduated from the college's online educational offerings.
The college's online medical assistant course is a certificate program that you can complete at your own pace. The curriculum emphasizes administrative procedures, so classes focus on medical front office management, medical documentation and processing insurance claims. You'll have access to online labs and research libraries as well as to an internet student portal where you'll complete lesson modules. For students who are on the go, Ashworth College also provides a convenient smartphone app. Students benefit from a supportive online community they keep in touch with through discussion forums, email, live chat and webinars.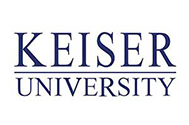 Location: Ft. Lauderdale, Florida
Program Type: Associate – Medical Assisting Science
Keiser University provides educational opportunities to students through online delivery formats as well as through on-campus classes. In 2018, the internet ranking and review site Niche named this school the second-best online university in America. The trade journal "Community College Weekly" also rates the University highly and singles out its associate degree programs in health professions and related fields as particularly outstanding.
Students who graduate from the University's online MA program will receive an Associate of Science degree. The curriculum grooms students to perform routine clinical tasks such as taking vital signs, administering electrocardiograms and assisting in minor surgeries. It also teaches students administrative skills such as billing, appointment scheduling and insurance claim processing, which are essential in helping to manage a physician's practice. Students train under the supervision of a physician or licensed MA practitioner.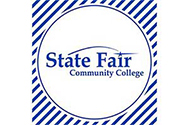 Location: Sedalia, Missouri
Program Type: Certificate & Associate of Applied Science
The online courses offered at State Fair Community College cover exactly the same content as those taught in the College's classrooms. The College offers more than 260 online classes in all. In some instances, online students may be directed to real-world sites for proctored exams. Students can apply for admission to classes that begin in July or to classes that begin in December.
Two online medical assistant programs are offered at State Fair Community College: a 34.5 credit MA professional certificate course and a 61.5 credit Associate of Applied Science in Medical Assisting. The MA-related curricula for the two courses are identical, but associate degree students must also take general education prerequisites. Students learn clinical skills such as how to take and record vital signs, and how to administer injections, as well as office management skills such appointment scheduling and billing. Both MA tracks include a capstone class, which is intended to give students the opportunity to pursue an independent research project.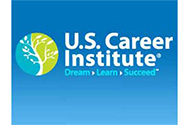 Location: Fort Collins, Colorado
Program Type: Certificate (4 Months)
From its inception in 1981, U.S. Career Institute has focused on distance learning. The Institute offers vocational and career-oriented training, and all its courses are self-paced. The online lessons avoid overly abstract lecture materials, focusing instead on the straightforward presentation of practical materials.
The MA certificate curriculum is covered in four basic units, which include virtual labs. Lessons teach clinical skills such as vital signs and obtaining laboratory specimens as well as administrative responsibilities such as understanding medical terminology and medical insurance forms. Typically, it takes a student four months to complete the curriculum, but he or she has the option of working through their coursework at whatever speed is most comfortable. The Institute recommends that all students seek out a hands-on field experience that will help them solidify the skills they've acquired online.
The Institute also offers a 16-month Associate Degree in Medical Specialties, which has more of an emphasis on administrative functions within medical offices.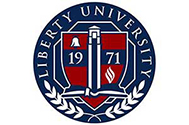 Location: Lynchburg, Virginia
Program Type: Associate – Medical Office Assistant (2 Years)
Using data compiled from the U.S. Department of Education, the online rating service Niche.com recently ranked Liberty University as the premier online degree provider in the nation. The University is one of the few distance learning providers that allows students to earn additional credit toward their educational goals through prior job experience or through military service.
Liberty University's Medical Office Assistant Associate's Degree is a two-year program. Emphasis is on the administrative components of an MA's job; the curriculum includes medical terminology, diagnostic coding, risk management, confidentiality and the effect that the Health Insurance Portability and Accountability Act of 1996 has had on the work that goes on in physicians' offices. To graduate, students must take general education classes as well as MA-specific courses. Liberty University is a Christian university, and courses are taught using a Biblical frame of reference. Applicants must be high school graduates or have successfully passed the GED.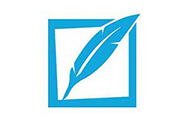 Location: Scottsdale, Arizona
Program Type: Associate
Penn Foster, a distance learning pioneer, prides itself on the comprehensive academic, professional and personal support it provides its online students. The school has an open enrollment policy, so you can begin taking classes whenever you feel ready.
While classes in Penn Foster's online degree program in medical assisting can be taken entirely online, you may be required to pass a proctored exam every semester at the end of your coursework. You'll get to schedule these exams at whatever time or location works most conveniently for you. The MA Associate Degree takes four semesters to complete, and students are required to take a few general education classes in addition to their MA-related coursework. MA-related classes teach clinical skills as well as administrative skills. Students must complete a 160-hour externship to graduate; they will be required to keep a journal about their externship experiences and to track how these experiences are helping them to meet their educational objectives.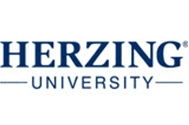 Location: Menomonee Falls, Wisconsin
Program Type: Diploma in Medical Assisting (10 Months), Diploma in Medical Assisting Services (12 Months) Associate in Medical Assisting Services (16 Months)
Herzing University offers more than 50 degree and diploma programs online. Classroom content is updated often so that students will have the knowledge and skills necessary to stay competitive within their chosen fields. Admission is granted on a rolling basis, so you can begin taking classes whenever you decide the time is right to jump in.
Aspiring MAs can pursue one of three tracks: a 10-month diploma in medical assisting, a 12-month diploma in medical assisting services and a 16-month associate degree in medical assisting services. All three online medical assistant courses prepare you to perform hands-on patient care as well as to take on clerical and administrative duties. Although all coursework is online, you'll be expected to participate in an externship before you can graduate from any of these three programs.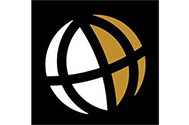 Location: West Lafayette, Indiana
Program Type: Certificate (10 Weeks)
Purdue University Global is so confident you'll find their approach to online education valuable that they offer a free three-week trial during which you'll have the opportunity to determine whether their educational approach is right for you at no cost. The school functions more-or-less as top-ranked Purdue University's online arm.
The school's MA certificate training is a 10-week course that typically requires 15 hours of classes per week. All students must pass a criminal background check. The curriculum teaches clinical skills as well as medical office procedures. While classes are conducted online, clinical experiences must be completed at a physical site that's approved by the school. Students are also required to participate in a 160-hour externship in a physician's office or an ambulatory care center in order to earn their certificate.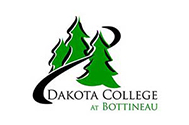 Location: Bottineau, North Dakota
Program Type: Diploma & Associate
Dakota College at Bottineau offers training in a number of health care fields, including nursing paramedic technology and health information management, all of which can be completed online. The college is an open enrollment institution, so anyone with a high school diploma or a GED is accepted. Applications are accepted on a rolling basis without a deadline.
Aspiring MAs can pursue a diploma or an Associate of Applied Science degree. Both options offer the same medical assisting classes, but the associate degree curriculum also includes general education classes. Both MA tracks require the completion of a 180-hour Cooperative Education experienced at an approved medical facility. Coursework focuses on clinical skills such as measuring vital signs, giving injections and preparing blood for laboratory tests but includes some classes on medical transcription and medical coding as well.
10)
Daytona College
Ranking Score:

96.04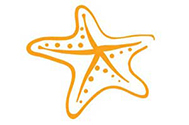 Location: Ormond Beach, Florida
Program Type: Diploma & Associate
Daytona College in Ormond Beach specializes in vocational training. The college started operations as the Daytona Institute of Massage Therapy in 1996 and since expanded to offer education in skin care, cosmetology, nursing, and allied health programs. The college is currently offering medical assisting, medical billing and coding and the RN to BSN courses online.
The school offers an MA diploma and an MA Associate of Science degree. Coursework combines medical theory with clinical applications. Students will also learn core skills that will enable them to function efficiently as medical office managers. The MA training in the diploma and associate degree tracks is identical, but associate degree candidates are also expected to complete some general education classes. Both diploma and associate degree candidates will be expected to complete a real-time externship at a physician's office, an ambulatory care center or an equivalent facility.
Frequently Asked Questions About Online Medical Assisting Programs
How Long Will the Online MA Program Take to Complete?
The actual online MA program length will vary depending on the school and the number of courses it includes, but most students finish it in one to two years. You may finish it more quickly or more slowly depending on your needs and your available time to study.
How Much Will the Online MA Program Cost?
Again, the school you choose and the number of courses you need to take will have the biggest impact on the overall cost of obtaining an MA certificate, diploma, or degree. Expect to pay anywhere from $1,200 to as much as $30,200 for your complete education.
Will I be Eligible for Financial Aid if I Enroll for an Online MA Program?
Most of the federal and state financial aid programs that are available treat online MA programs the same as their on-campus counterparts. If you meet the financial and academic requirements for a specific grant, you can receive it – even if you choose to complete the program online.
Does an Online MA Program Involve Clinical Training?
There is no legal requirement for clinical training among medical assistants, but some states may have their own guidelines and some schools do require a practicum to graduate. In this case, your school should partner with a medical facility close to you to make completion more convenient.
Will the Online Program Make Me Eligible to Sit for National Certification Exams?
You will be eligible to sit for national certification exams like CMA as long as the online MA program you choose is accredited by either the Commission on Accreditation of Allied Health Education Programs (CAAHEP) or the Accrediting Bureau of Health Education Schools (ABHES).
Are Online MA Programs Recognized by Employers?
Online MA programs provide the same content and education as their campus-based counterparts, and they result in the same degree, diploma, or certificate. Your employer may prefer that you graduate an accredited program, but its online status will have no effect on your ability to secure a job.
How Much Will I Earn Post Completion of My Online MA Studies?
After completing your online MA program, you will earn a salary that ranges from $23,830 to $45,900 a year. The average annual salary for MAs across the country is $33,580. This will fluctuate depending on your employer and your location, and as you gain experience, your salary will continue to climb.
Hourly
$16.15
Monthly
$2,800
Annual
$33,580
Salary Range
$23,830 – $45,900
(Source: U.S. Bureau of Labor Statistics)
How to Choose the Best Online Medical Assistant Education Program?
Choosing the best online Med assisting education program should not be a challenge. Below, we have provided information about some of the best online MA programs in the country to help you choose the one that best suits your individual needs.



What are the 5 Best Online Medical Assistant Programs in the Nation?
1) Ashworth College
2) Keiser University
3) State Fair Community College
4) U.S. Career Institute
5) Liberty University