Medical Assistant Programs in Charlotte
6 Best Medical Assistant Programs in Charlotte, North Carolina for 2023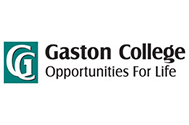 Program Type: Diploma & Associate
Gaston College's medical assistant programs in Charlotte train you in performing cross-functional duties of front & back office tasks and patient care. Established in 1963, it is one of the largest colleges in North Carolina today.
Both the diploma and associate degree include courses in introduction to human biology, medical law & ethics, medical terminology, exam room procedures, clinical & lab procedures, office procedures, and keyboarding. The associate comprises additional courses that train you in personal development, humanities, and fine arts. These include general psychology, American literature, and philosophical issues. Regardless of the program you enter, you will gain practical exposure through a clinical externship after which, you will complete a course in clinical perspectives. This course is meant to provide students a deeper understanding of the challenges encountered during the externship. Upon graduating you can take the AAMA (CMA) certification examination and stay a step ahead of your competition.
2)
Southeastern Institute
Program Type: Certificate & Associate
Ever thought about an entry-level career that comes with job security and flexible working hours? You can enjoy all such perks by completing your education as a medical assistant. Southeastern Institute's certificate and associate programs will make you well versed in performing various administrative and clinical duties like billing, charting vital signs, administering electrocardiograms, phlebotomy, patient assistance, vaccinating patients, filing insurance forms, and assisting doctors during minor surgery. Upon graduation, you will be eligible to not only take the medical assistant certification examination but also certify as a clinical medical assistant, EKG technician, phlebotomy technician, medical administrative assistant, and a patient care technician. Graduates can expect to find jobs in doctors' offices, nursing homes, hospitals, health care centers, and other medical settings.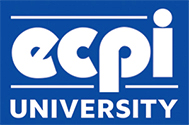 Program Type: Associate
To become a medical assistant in Charlotte you can enroll in the ECPI University's comprehensive associate degree that can be completed in as little as 15 months. Located in the economic center of the city, the campus hosts a wide range of extracurricular activities through student clubs, charity fairs, and other social events.
In this 61-credit or 1170 clock hours of coursework, 34 credits are fully dedicated to the completion of core courses like billing, medical terminology, pharmacology, ethics, phlebotomy & laboratory procedures, patient intake, infection control, administrative procedures, life support & specialties, pathophysiology, and advanced diagnostics. Furthermore, through arts and science courses such as anatomy & physiology, communication, culture & diversity, psychology, and mathematics you complete another 21 credits. The remaining 10 credits are earned by going through an externship and completing a few self-integration and computer literacy courses.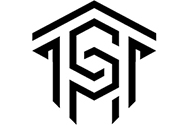 Program Type: Diploma & Associate
Ranked among the prestigious medical assistant schools in Charlotte, NC, Central Piedmont Community College's medical assisting programs provide you with well-rounded training in diagnostic and clerical courses. The college's medical assistant graduates have consistently passed the certification exam with impressive pass rate, small wonder employers of the region prefer hiring them even before they graduate. The programs are delivered in three convenient formats – on-campus, hybrid, and online learning, providing you the flexibility of choosing the model that best suits your learning needs.
The 47-credit diploma requires you to complete courses in law & ethics, medical terminology, administrative procedures, examining room & laboratory procedures, clinical perspectives, drug therapy, and anatomy & physiology. Apart from this, you will also take general education courses in interpersonal communication and public speaking. Should you choose to advance your education, you can transfer diploma credits towards the 70 credit-associate degree. The degree coursework builds upon the diploma and expands your knowledge in medical insurance coding, nutrition, and symptomatology. Besides you also complete additional general education coursework and elective courses.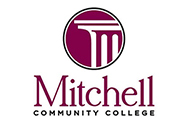 Program Type: Diploma & Associate
Do you aspire to join one of the fastest-growing careers? If so, you should consider becoming a medical assistant by enrolling in either the diploma or associate degree offered by Mitchell Community College. Offered at the Statesville campus which is located a few miles away from the city of Charlotte, the programs boast of a 100% pass rate on the AAMA certification examination. Both the programs begin in the fall semester and include courses that train you in performing diagnostic tests, using electrocardiograms, and fulfilling a wide variety of administrative duties.
The diploma requires you to complete 47 credits while the associate necessitates earning 65 credits. Regardless of the program, some of the common courses include nutrition, human anatomy, physiology, introduction to computers, exam room procedures, office procedures, medical law, ethics, medical insurance and coding, and general psychology. In the degree curriculum, you will also be trained in humanities and liberal arts courses that not only enhance critical thinking and language skills but also prepare a base for higher education, should you plan to transfer to a four-year college.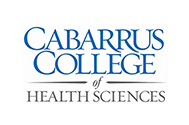 Program Type: Diploma & Associate
Cabarrus College of Health Sciences' medical assistant programs in Charlotte stand out for both, impressive certification exam pass rates and the high employability of its graduates. To get you prepared for a health career that is increasingly in demand, the college provides training through its diploma and associate degree.
The 38-credit diploma is offered with three schedule options, full time, evening, and weekend classes. In this three-semester curriculum, you will learn English composition, electronic health records, advanced clinical & clerical procedures, pharmacology, pathophysiology, and medical terminology. Comparatively, the 68-credit associate degree is extensive and apart from the courses already included in the diploma, also includes nutrition across the lifespan, human growth & development, and humanities courses. Regardless of the program, you will complete a medical assisting externship of three credits where you will learn to apply your theoretical knowledge into actual practice at a medical facility. Additionally, to get nationally certified, you will be eligible to take the AAMA (CMA) certification examination.
Our Ranking Methodology
Nearby States

Popular Related Articles