Medical Assistant Schools in Alaska
If you're looking for employment in Alaska that offers job security, have you thought about the medical assisting field? Medical assistants are highly sought-after workers in the Last Frontier State, and demand for their services is expected to increase by nearly 15 percent in the next 10 years. Graduates of Medical Assistant programs in Alaska make good money, too; they average salaries of $49,400 a year. When you enroll in one of these programs, not only will you learn the essential skills you need for success in this field, but you'll also qualify for certification, which will increase your chances of earning an even higher salary. So, what are you waiting for? You'll find all the information you need about the 4 best Medical Assistant programs in Alaska below.
Following are the 4 Best Medical Assistant Programs in Alaska for 2023
1)
University of Alaska Fairbanks Community & Technical College
Ranking Score:

92.55
Locations: Fairbanks
Accreditation: CAAHEP
Program Type: Certificate & Associate
If you are looking for extensive training in medical assisting, then UAF Community and Technical College offers a 45-credit certificate program which includes coursework in communications, computation, human relations, and core MA courses. The college also offers a 60-credit associate degree program which imparts advanced knowledge and skills in medical assisting.
Both the programs require completion of an unpaid 180 hours clinical externship in a local clinical setting. Upon graduation, you can sit for the national certification exam administered through AAMA or MAERB.
2)
University of Alaska
Ranking Score:

91.32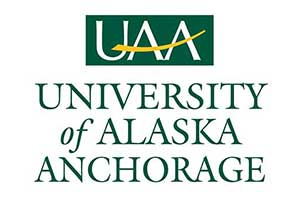 Locations: Anchorage
Accreditation: CAAHEP
Program Type: Associate
University of Alaska provides an extensive 60-credit medical assisting training in AK, at its campus in Anchorage. This two-year program comprises of an associate degree, CMA exam preparation and vocational training Certificate in Medical Office Coding. The 40-credit CMA exam preparation takes about one full calendar years' time and can be completed before or after the 1-year associate degree coursework.
You will also gain real-world experience with a 223-hour externship in ambulatory setting.
With a strict limit of 24 students for the clinical core courses, you are assured to get individualized education at University of Alaska.
3)
Charter College
Ranking Score:

90.9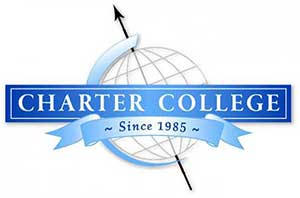 Locations: Anchorage & Wasilla
Accreditation: ABHES
Program Type: Certificate
If you are aspiring to become a medical assistant and looking for a short-term career program in the state of Alaska, then Charter College can be a good option. The college offers a 10-month MA certificate program which hones your skills in front office computer technology, clerical procedures and medical procedures required to smoothly run a medical clinic or office. You will also undergo a 180-hour practicum in a clinical setting.
Special Note: You will be considered a graduate of this program only when you clear the national certification exam or attempt it at least twice. After the first attempt, you can continue your externship. The college also sponsors students who take this exam through NCCT.
4)
University of Alaska Southeast
Ranking Score:

85.4
Locations: Sitka
Accreditation: CAAHEP
Program Type: Certificate
If you enroll into the medical assisting program offered at University of Alaska Southeast, you will be trained in all types of clinical and administrative procedures that are required in a medical clinic or at a physician's office. This is a short-term course that requires a minimum completion of 35 credit hours, classified into 6 credits for general education in written communication and social sciences, and 29-30 credits of core MA coursework which also includes a 180-hour uncompensated externship in a clinical setting.
Please note: All courses are available online; however some courses require observation of instructors.
Our Ranking Methodology
Nearby States

Popular Related Articles