Medical Assistant Schools in Arizona
Sponsored Search
Following are the 11 Best Medical Assistant Programs in Arizona for 2023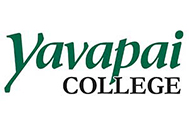 Locations: Prescott
Program Type: Certificate & AAS
If caring for others comes naturally to you, then a job as a medical assistant can be a prudent choice, as within a short period of time you can earn your credentials and kick start your career. One of the top medical assistant schools in Arizona, Yavapai College offers a certificate program that can be completed in less than a year. The college also offers an associate degree that comparatively takes longer and spans across two years. The curriculum is designed to teach you both, administrative & clinical skills and includes hands-on learning at its lab and at a physician's office. Throughout the coursework, you learn about fundamentals of healthcare, phlebotomy, medical terminology, pharmacology, computer applications, legal aspects of this career and medical assisting concepts. In addition, the associate degree also includes courses in communication and critical thinking skills, thus preparing you with a wider skill-set.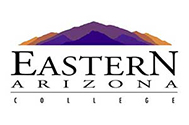 Locations: Thatcher
Program Type: Certificate
A career in medical assisting can be rewarding in terms of both personal fulfillment and the return on investment you make on your education. To become a medical assistant in the Grand Canyon State, you can consider Eastern Arizona College's certificate program. The 38-credit curriculum allows you the convenience to take some of the courses online. An integral part of your training includes completing 160 hours of hands-on experience at a health clinic where you gain valuable practical skills. The comprehensive coursework that includes clerical and clinical courses requires you to secure a minimum grade "C' in all the courses. Upon graduation, you will stand eligible to take the RMA exam and explore job opportunities in varied settings, including clinics, healthcare centers, and physician offices.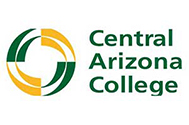 Locations: Coolidge
Program Type: A.A.S Degree
Among the leading medical assistant programs in Arizona, Central Arizona College's associate degree not only prepares you for proficiency in a promising healthcare career but also for further career advancement. The 60-credit hour program can be completed in five semesters and covers courses in arts & humanities, human communication, physiology, healthcare law, medical terminologies, administrative medical procedures, and clinical practices. The courses are offered in a sequential manner, starting with the basic healthcare concepts and culminating with an externship. When you complete this program, you will demonstrate enhanced communication and critical thinking skills, apart from acquiring the professional knowledge and skills required to succeed as a medical assistant.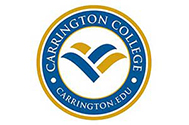 Locations: Glendale, Mesa, Phoenix North, & Tucson
Program Type: Certificate
Carrington is a medical assistant school in Arizona that offers its certificate at various locations in the state. Regardless of the campus, you decide to enroll in, the college provides a conducive learning environment, equipped with a state-of-art simulation lab that helps you hone practical skills in a non-threatening environment. Furthermore, Carrington's support services such as financial aid advising, tutoring, and exceptional externship opportunities make your journey as a student, a rather smooth one. This certificate that can be completed in nine months educates you about the clerical and clinical duties and includes courses in phlebotomy, venipuncture methods, diagnostic testing, communicative skills, maintaining medical records, and processing medical claims.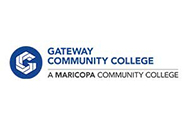 Locations: Avondale
Program Type: Certificate
The medical assisting certificate program at Southwest Skill Center is offered in collaboration with Gateway Community College. One of the best medical assistant programs in AZ, it takes you through didactic courses in clinical and administrative functions and also includes an externship at a clinical site assigned by the college. Gateway requires you to complete a total of 830 hours over a period of nine months. To be eligible for this program, you must have completed your high school diploma or GED. Once enrolled, you will go through the coursework as a cohort and complete courses that teach you computer applications, record-keeping, filling insurance forms and billing, patient exam, assisting the physician during minor procedures and drawing blood.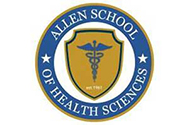 Locations: Phoenix
Program Type: Certificate
If you are searching for a medical assistant school in Phoenix, then Allen School's certificate program that trains you in both, the clinical and administrative duties can be given a thought. Completing this program will make you adept in medical testing, recording blood pressure, phlebotomy, EKG, written & verbal communication and various front-office functions such as billing, filling insurance forms and greeting patients. To make your education affordable, the college offers financial support by participating in federal, state and private funding programs, in addition to veterans tuition assistance. Allen's long-standing connections with healthcare centers across the region provides students with internship opportunities at diverse settings and well-prepares them for the real-world work-place duties.
Locations: Phoenix, Tempe, & Tucson
Program Type: Diploma (9 Months)
Brookline College trains you for medical assisting in just nine months with its certificate program. The college offers the flexibility of morning and evening classes, allowing working students to attend classes while juggling work commitments. This diploma prepares you for entry-level positions in varied settings, such as clinics, hospitals, outpatient facilities, physician's offices, and urgent care. To earn your degree, you require completing 646 contact hours in courses that include basic health concepts, medical office administration, electrocardiography, pharmacology, clinical skills, and medical laboratory duties. After completing all the courses, you go through a 160-hour practicum at a clinical site assigned by the college.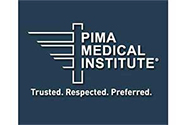 Locations: East Valley, Mesa, Phoenix, & Tucson
Program Type: Certificate
If you are interested in completing your medical assisting training in the state of Arizona, then you can opt for Pima Medical Institute's certificate that is offered with an option of day or evening schedule. If you attend full-time classes during the day, you complete it within nine months, whereas if you choose the flexibility of evening or night classes, your coursework will span over a period of 40 weeks. The curriculum requires you to complete a total of 34 credits, out of which four will be in an externship. The coursework is structured in a sequential manner, starting with pre-requisites and progressing through administrative and clinical procedures. You receive well-balanced training, covering every aspect of medical assisting, after completion of which you can explore entry-level positions in a variety of healthcare settings.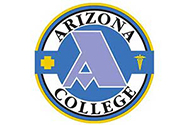 Locations: Glendale & Mesa
Program Type: Diploma
As a student of Arizona College's medical assisting diploma, you graduate with the skills and knowledge required to embark on an exciting career as a medical assistant as well as a phlebotomy technician. In a short duration of 30 weeks, the college takes you through extensive hands-on training at its simulation lab where you learn and practice skills. The rigorous training also includes employing volunteers, on whom students learn how to draw blood and hone their phlebotomy skills. Thereafter you complete a five-week clinical externship where you apply the newly acquired skills in a real-world setting. Besides, your coursework also teaches you administrative skills, thus providing you comprehensive medical assisting training. Upon graduation, you can take both, the RMA exam and phlebotomist certification, and explore rewarding career opportunities.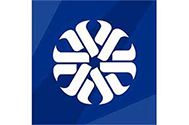 Locations: Tucson
Program Type: Certificate
Pima Community College is a medical assistant school in Arizona that trains you to enter America's rapidly growing allied healthcare field. The certificate in medical assisting requires you to complete 27 credits in a well-designed coursework that covers clinical, laboratory and clerical skills. You learn about pharmacology, anatomy & physiology, clinical procedures carried out at a physician's office, medical terminology, and medical billing & insurance. The coursework also includes two externship experiences, one in front office and the other in back office duties. Also, the three-credit orientation course in CPT coding introduces you to the latest coding systems and procedural terminology. Once you successfully earn this certificate, you will be prepared to take the CMA or RMA exam, and jumpstart your career in healthcare.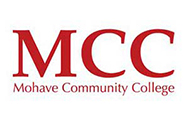 Locations: Kingman
Program Type: Certificate
If working in a hospital, clinic or doctor's office interests you, then completing Mohave Community College's medical assisting certificate program can help launch your career. This medical assistant program in AZ imparts skills and knowledge in the administrative, lab and clinical functions, and requires completing a minimum of 900 clock hours. Some of the courses you take include medical terminology, pharmacology, medical law and ethics, medical coding & billing, pathophysiology, and medical assistant clinical procedures. Apart from helping you earn the credential of a certified medical assistant, the program is designed to make you eligible to also take the certification exams for insurance & coding, and phlebotomy.
Our Ranking Methodology
FAQs Answered
How Many Schools in Arizona are Currently Offering Medical Assisting Programs?
What are the 5 Best Medical Assistant Programs in Arizona?
1) Yavapai College
2) Eastern Arizona College
3) Central Arizona College
4) Carrington College
5) Southwest Skill Center-GateWay Community College
Nearby States

Popular Related Articles