Medical Assistant Schools in Maryland
Following are the 9 Best Medical Assistant Programs in Maryland for 2023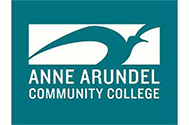 Locations: Arnold
Program Type: Certificate & A.A.S. Degree
If you are keen on entering the medical assisting workforce, you can opt to complete either the certificate or associate degree offered by Anne Arundel Community College. Both these programs cover the administrative and clinical aspects of this career, thus preparing you with a broad knowledge base. While the certificate is a 32-credit curriculum that takes one year to complete, the two-year associate degree requires a total of 60 credits to graduate. If you are keen on gaining in-depth knowledge, then you must consider earning the associate degree. However, to enter the degree, you must first complete the certificate and then progress to the second year of degree. Furthermore, the college also offers two optional add-on courses in electrocardiogram & intravenous therapy and healthcare delivery systems. While the former is a 16-credit certificate, prepping you for the EKG technician certification exam, the latter comprises of 12 credits and focuses on the structure and delivery methods of health systems in the nation.
2)
Allegany College of Maryland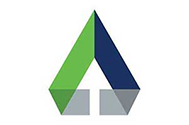 Locations: Cumberland
Program Type: A.A.S Degree (Medical Administrative Assistant) & A.A.S Degree (Medical Assistant)
By completing your education from one of the medical assistant schools in Maryland, you can kick start a promising career in a state that witnesses a growing shortage of healthcare professionals. Allegany College trains you for this position through two of its associate degrees. You can choose to complete the one centered-on administrative functions, especially if being on the front desk of a medical office interests you. With this curriculum, you master business communications, EHR, medical coding and billing and gain the eligibility to take the exam for CPC, in addition to the CMAA exam. On the other hand, if you want to acquire a comprehensive skill-set, then you must enroll in the A.A.S, offering clerical, clinical and lab courses. Both programs take around two years to complete and include an internship experience to help sharpen professional skills in a real-world clinical setting.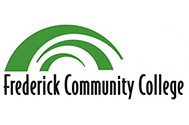 Locations: Frederick
Program Type: Certificate (Daytime), Certificate (Evening), A.A.S. Degree (Daytime), & A.A.S. Degree (Evening)
Frederick Community College offers a certificate and associate degree to medical assisting aspirants. Both these programs come with the option of day and evening classes, so you can choose the one based on your convenience. The certificate provides for a solid foundation in administrative and clinical functions. Some of the courses you take include infection control, electronic health records, pharmacology, insurance and billing, and patient exam. Comparatively, the associate degree, apart from covering all the core medical assisting courses also includes general education courses and is recommended if you desire a broad knowledge base or plan to pursue an advanced degree in the future. Also, because credits from the associate degree can be transferred to a four-year program, you will require taking fewer courses in the future.
Locations: Towson & Landover
Program Type: Diploma
Fortis Institute's diploma in medical assisting is a combination of classroom lectures and hands-on training. The curriculum is designed to teach you day-to-day clerical and clinical tasks required to keep a medical office running smoothly. It comprises courses in medical terminology, pharmacology, anatomy & physiology, medical assisting clerical, clinical and lab procedures. The program also provides for hands-on learning experience at a local physician's office. Fortis participates in various financial aid and scholarship programs, so ensure you learn about your options and eligibility criteria. Upon completion of the program, you will be eligible to take the national certification exam, after which you can explore job opportunities in all types of medical clinics.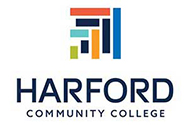 Locations: Bel Air
Program Type: Certificate & Associate
Harford Community offers one of the popular medical assistant programs in Maryland that trains you to become a multi-skilled healthcare professional. By completing the 39-credit certificate, you will be ready to immediately apply the newly acquired knowledge to your workplace, little wonder, that the program graduates are known for their employability and a high employer satisfaction rate. Before starting the program, you must complete your CPR and first aid certification. Once enrolled, you complete a comprehensive curriculum, comprising courses in medical terminology, human anatomy, medical billing & coding, pharmacology, keyboard basics, medical office systems, psychology, and clinical and laboratory procedures. Furthermore, you also complete 160 hours in an in-field experience at a local medical clinic. Should you plan on continuing your education, the college also offers an associate degree in medical assisting, for which you must complete additional general education coursework.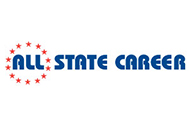 Locations: Baltimore
Program Type: Diploma
As a graduate of All-State Career's diploma program, you will be able to explore a wide range of job opportunities in the offices of chiropractors, physical therapists and anesthesiologists as well as at outpatient clinics and laboratories. With rigorous training throughout the program you will master employable clinical and clerical skills. Typically, the clinical functions you learn include recording vital signs, infection control, sterilization techniques and being an effective assistant to the physician during minor surgical procedures. Some administrative tasks that you perfect include scheduling appointments, maintaining medical records, filling insurance forms and patient billing. Upon graduation, you can avail guidance on resume building, interviews, job leads, and career fairs and reach your career goals.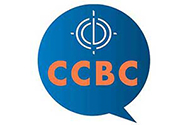 Locations: Baltimore (Essex)
Program Type: Certificate & Associate of Applied Science
To become a medical assistant in Maryland you are not required to be certified, however by completing your formal schooling and earning a certification, you greatly enhance your career prospects. Community College of Baltimore County's certificate and associate degree train you with a broad skill-set to effectively fulfill your role as a medical assistant. While the certificate takes 11 to 13 months to complete, the associate degree spans across two years. The coursework of the certificate program is divided into four modules, starting with basics of healthcare and culminating with a clinical practicum. On the other hand, the associate degree includes general education courses and electives, in addition to all the core medical assisting courses. Both programs are offered with a choice of day and evening classes.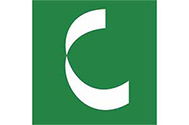 Locations: North East
Program Type: Certificate
At Cecil College, you can enroll for a 900-hour medical assistant certificate that trains you in administrative and clinical skills required to assist physicians in an ambulatory or patient care setting. The curriculum includes courses in anatomy and physiology, medical terminology, psychology, medical lab and clinical procedures, computer essentials, medical law & ethics, processing of insurance claims, medical office procedures, coding and professionalism in healthcare. Additionally, the program also includes a 160-hour clinical practicum at a local medical office, where you can apply the newly acquired skills. Furthermore, the college offers an associate degree in healthcare science, towards which you can transfer 12 credits from this certificate.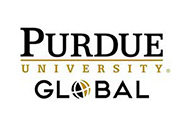 Locations: Hagerstown
Program Type: Certificate
Purdue University Global is one of the few medical assistant schools in Maryland that offers a 100% online coursework combined with an in-field clinical experience. This flexibility works well for students who are employed and do not wish to keep their current jobs on hold while pursuing comprehensive medical assisting training. With multiple start dates, you can begin with the program and take courses as per your convenience. The 58-credit curriculum takes approximately 1.5 years to complete and includes courses in medical law and bioethics, medical terminology, pharmacology, diseases of the human body, medical office management, medical coding and insurance, clinical competencies and human anatomy and physiology. Students coming from a defense background can avail of a reduced tuition cost as Purdue is a military-friendly school, offering special rates for veterans, servicemen, and their spouses.
Our Ranking Methodology
FAQs Answered
How Many Schools in Maryland are Currently Offering Medical Assisting Programs?
What are the 5 Best Medical Assistant Programs in Maryland?
1) Anne Arundel Community College
2) Allegany College of Maryland
3) Frederick Community College
4) Fortis Institute
5) Harford Community College
Nearby States

Popular Related Articles