Medical Assistant Schools in Virginia
Following are the 7 Best Medical Assistant Programs in Virginia for 2023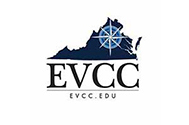 Locations: Fredericksburg
Program Type: Diploma
Ranked among the top medical assistant schools in Virginia, Eastern Virginia Career College prepares aspiring medical assistants for a secure career in the healthcare field. The college offers a diploma that covers both, the administrative as well as clinical functions. Depending on your convenience, you can either enroll for the day or evening cohort. While the day schedule takes 30 weeks to complete, with evening classes you will take about 32 weeks. The 36-credit curriculum requires completing a total of 735 hours that includes 435 in theory and 210 of lab training and the remaining 90 clock hours comprise of an externship. Upon completion, you can explore job opportunities in a variety of healthcare settings such as hospitals, nursing homes, private clinics, laboratories, and medical centers among others.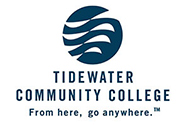 Locations: Portsmouth
Program Type: Certificate in Medical Administrative Assistant & Associate of Applied Science in Medical Administrative Assistant
If you are browsing through some of the well-known VA medical assistant programs to acquire skills and knowledge in the administrative area of medical assisting, then you might want to learn about Tidewater Community College's certificate and an associate degree in medical administrative assisting. While the 28-credit certificate takes three semesters to complete and includes only administrative courses, the 63-credit associate degree, in addition to in-depth administrative medical assisting education also includes elective courses in social science and liberal arts. The core medical assisting coursework in both programs mainly covers courses in keyboarding, records, database management, word processing, business communication, and software applications. The associate degree also includes courses in billing & coding, electronic health records, and processing of insurance claims. On completion of either one of these program, you also become eligible to earn credentials such as Certified Administrative Professional (CAP) and Microsoft Office Certification.
3)
American National University
Locations: Roanoke Valley
Program Type: Certificate & Associate
Graduating from American National University means you will enjoy the several student-centric benefits not only during your student journey but even after you graduate. As a medical assisting student, you can pursue this program with the convenience of flexible schedules, opting for on-campus day or evening classes, or choosing to take the coursework in a hybrid format. Also, after you graduate, you can access refresher courses offered by the college that will keep you relevant throughout your career.
You can complete your medical assisting training by either enrolling for the certificate or the associate degree. While the certificate can be completed in 10 months, the associate takes 20 months. The certificate is basic, comprising of clinical and administrative courses and allows a 100% transfer of credits towards the associate program should you plan to continue with your education. To earn the certificate, you must complete 12 courses or 48 credits, and with the associate degree, an additional of 12 courses must be completed to earn the total credits of 96. Regardless of the program, you will be eligible to take the certification exam and become a certified medical assistant in Virginia.
Locations: Newport News, Northern Virginia, Richmond, Roanoke, & Virginia Beach
Program Type: Diploma & Associate
ECPI University is one of the few medical assistant schools in Virginia that offers a diploma and associate degree at multiple campuses across the state, allowing you to choose a campus closer to home. With a combination of laboratory and didactic classes, the college teaches you the skills and knowledge required to work in the roles of an entry-level medical assistant, phlebotomist, and EKG technician. Although the diploma emphasizes the clinical aspect, it also includes training in front-office functions, apart from teaching you concepts in arts & sciences and computer literacy. The core medical assisting diploma coursework require completion of 28 credits, out of which four-credits are in an externship course. On the other hand, the associate degree comprises of 34 core credits, 21 credits in arts and science studies, and another 6 credits in computer literacy and career success courses. The additional six core credits in the associate provide training in both, clinical as well as administrative functions.
5)
Bryant & Stratton College
Locations: Hampton, Virginia Beach, & Richmond
Program Type: Diploma (Medical Office Assistant) & Associate
Bryant & Stratton College offers students the flexibility to choose between on-campus and online study with two of its medical assisting programs, a diploma, and an associate degree. While the diploma can be completed either online or in the face to face format, the associate degree is offered only in the on-campus format. The diploma is a short program requiring completing 24 credits in core medical assisting courses that focus on the administrative aspect of this career. On the other hand, the associate degree requires completing 38 medical assisting credits in courses comprising of both administrative and clinical functions. If you are inclined towards the front office duties, then the diploma will suit you fine, however, if you are keen on acquiring a comprehensive skillset then the associate degree should serve you better.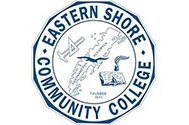 Locations: Melfa
Program Type: Certificate
Eastern Shore Community College's medical assisting certificate program is known to provide a personalized learning experience by keeping the batch size limited to only 20 students annually. To be eligible for this course you must have earned a high school diploma or a GED certification. Although usually other certificate programs in the state are short and comprise fewer credits, this certificate offered by the college has an extensive coursework and requires completing a total of 50 credits. The credits are divided into general education and core courses. Some of the core courses that you take include pharmacology, medical assisting science, administrative procedures, medical law & ethics, medical office coding, insurance processing, and computer applications. Furthermore, to offer ample hands-on practice for you to hone professional skills, the curriculum includes two internship experiences, one half-way and the second towards the end of the coursework.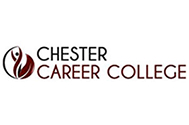 Locations: Chester
Program Type: Associate of Applied Science Degree
One of the reputable medical assistant programs in Virginia, the associate of applied science degree in Medical Assisting offered by Chester Career College is a 62-credit course. The well-rounded coursework that comprises of general education and core medical assisting courses trains you to work in any type of setting, be it offices of pediatrics, geriatrics, or other medical specialties. While the core curriculum comprises of courses in patient care & communication, medical office & health sciences, cardiovascular respiratory system, maternal child, medical law & ethics, the general education coursework primarily aims towards enhancing communication skills. The course structure has a provision of two externship experiences that will be conducted under the supervision of a mentor in a local healthcare facility. Upon completion, you will become eligible to take the National College Competency Test (NCCT) and National Certified Medical Assistant (NCMA) examinations.
Our Ranking Methodology
FAQs Answered
How Many Schools in Virginia are Currently Offering Medical Assisting Programs?
What are the 3 Best Medical Assistant Programs in Virginia?
1) Eastern Virginia Career College
2) Tidewater Community College
3) American National University
Nearby States

Popular Related Articles