Medical Assistant Schools in Minnesota
Following are the 12 Best Medical Assistant Programs in Minnesota for 2023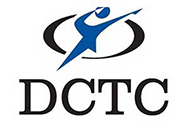 Locations: Rosemount
Program Type: Diploma & A.A.S. Degree
Dakota County Technical College's diploma and associate degree are counted among the well-known medical assistant programs in Minnesota for the superior quality and job preparedness they offer. The diploma serves you well if you are looking at an entry-level healthcare career, however, if you aspire to play advanced roles in healthcare like nursing or physician assistant, then maybe completing the associate degree will be a better idea. While the diploma requires competing 42 credits, the degree comprises 60 credits and hence requires a longer commitment of time, and costs more than the diploma. To help you finance your education, the college in addition to offering financial aid opportunities also provides work-study options that allow you to work part-time on-campus and earn a few extra bucks while studying.
Regardless of the program you complete, you will become adept at clerical, clinical, and diagnostic functions and upon graduation can explore job opportunities at diverse healthcare settings.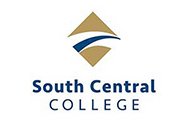 Locations: North Mankato
Program Type: A.A.S. Degree
Minnesota medical assistant programs can prepare you with the requisite skills and knowledge to work as an entry-level medical assistant in any type of healthcare setting and the associate degree offered by South Central College is one such program that helps kickstart your allied health care. The well-rounded 60-credit curriculum comprises courses in radiology, clinical skills, office procedures, lab functions, pharmacology, electronic health records, medical terminology, and CPR. Besides, you also complete Arts and Science courses that aim towards enhanced communication, interpersonal, and critical thinking skills. The last and final semester includes a 240-hour unpaid internship in a medical setting. Classes begin every fall and are offered as a combination of face-to-face classroom learning, online, and hybrid format.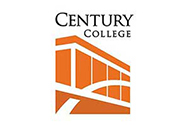 Locations: White Bear Lake
Program Type: Diploma
If you are looking for affordable medical assistant programs in Minnesota that boasts of an impressive graduate and employer satisfaction rate, then applying to Century College's diploma in medical assisting can be given a thought. The 51-credit coursework is offered with flexible options of full-time and part-time schedules along with the added convenience of taking some courses online.
Apart from the core medical assisting courses, the curriculum also comprises general education courses in communication, critical thinking, behavioral science, and electives. Additionally, to be eligible for this program you must complete pre-requisite courses in medical terminology, computers, English, communication, and psychology. Completing the pre-requisite coursework with a minimum C enhances your chances of admission, however, does not guarantee it. Upon graduation, you will be eligible to take the CMA exam and brighten your job prospects.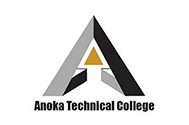 Locations: Anoka
Program Type: Diploma & Associate of Applied Science
Are you interested in a patient care career that comes with the convenience of part-time work hours and the comfort of job security? If so, you must consider becoming a medical assistant in Minnesota by enrolling in either Anoka Technical College's diploma or associate degree program. Both programs are designed to teach you the clerical and clinical functions required at entry-level medical assisting. While the diploma is shorter, the associate degree requires completion of an additional 15 credits, besides the 49 credits of the diploma. The common core courses that form a part of both the programs include anatomy & physiology, medical terminology, medical office administration, pharmacology, EKG, clinical & lab procedures. After completing all the courses, you will complete an externship experience of seven credits.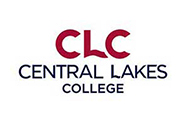 Locations: Staples
Program Type: Diploma & A.A.S. Degree
Whatever your career goals are, by enrolling in any one of the reputable medical assistant schools in Minnesota like the Central Lakes College, you can learn the relevant on-the-job skills that employers in the region demand. If you are looking for a short program to enter the workforce early, then the 39-credit diploma will be the right fit as within one year you can become adept at handling front and back office duties of a medical office. However, if you desire a broader education base, you must enroll for the associate degree as although the duration of study is two years, you will graduate with enhanced communication and critical thinking skills along with proficiency in medical assisting. Not only that you will also be ready to move to a four-year college, should you aspire for a higher degree.
Regardless of the program, the common core courses include lab techniques, clinical procedures, medical terminology, phlebotomy, disease conditions, pharmacology, administrative procedures, and medical laws & ethics. Upon graduation, you will be prepared to work at entry-level positions in any type of healthcare setting.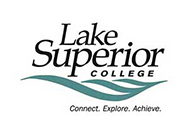 Locations: Duluth
Program Type: Diploma
Lake Superior College offers a comprehensive medical assisting diploma that can be completed in one year. Furthermore, the program is accredited and boasts of an impressive certification exam past rate, consistently over the past few years. This on-campus program charges the same tuition fees from non-Minnesota residents as well, making it rather affordable for all students. The 40-credit diploma teaches you how to prepare medications, perform lab procedures, fulfill clerical & clinical duties required to assist physicians and doctors in an ambulatory healthcare setting. To progress through the program, you are required to earn a minimum grade C in all the courses. The curriculum ends with an externship and an exam review course, both courses aiming towards success after graduation. To be eligible for this program you must have the basic skills in English, Math, and reading.
7)
Minnesota West Community and Technical College
Locations: Luverne
Program Type: Diploma & A.A.S. Degree
To become a successful medical assistant, besides having the inherent qualities of being a multi-tasker and someone who carries a pleasant demeanor, completing your formal education from any one of the accredited MN medical assistant schools will help elbow out the competition. The diploma and associate degree programs offered by Minnesota West Community and Technical College have been designed to prepare you with the professional knowledge, skills, and behavior to competently offer patient care and handle the administrative functions of a medical clinic. While the diploma requires completing 44 credits, the associate degree comprises of 60 credits.
The medical assisting coursework for both these programs is common, except for the additional general education courses that you must complete if you opt for the associate degree. These general education courses of 16 credits can be completed either before the core coursework, through it, or after you complete it. Medical office procedures, clinical procedures, lab skills, medical terminology, pharmacology, and medical terminology are some of the core courses you take.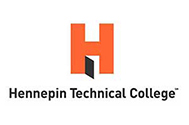 Locations: Eden Prairie
Program Type: A.A.S. Degree
As a medical assistant in MN, there is no dearth of job opportunities as the demand for health care workers continues to rise. You can join this promising field by completing your medical assisting education from Hennepin Technical College. The college prepares you with administrative and clinical courses through its associate degree. This program is designed to not only make you adept as an entry-level medical assistant, but it also can be used as a first step towards other advanced healthcare careers. The 60-credit curriculum comprises 44 core credits and 16 credits in general education courses. This is a day program, which can be pursued full-time as well as part-time. Classes begin twice every year in fall & spring. You will take courses in biology, disease conditions, medical terms, pharmacology, administrative & clinical procedures, phlebotomy, laboratory procedures, and also complete a clinical practicum.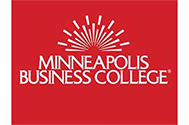 Locations: Roseville
Program Type: Diploma & A.A.S. Degree
Minneapolis Business College's diploma and associate degree programs aim at making you a skilled healthcare worker by emphasizing hands-on learning. Whether you complete the diploma in 10 months or graduate with the 16-month associate degree, the eight-week externship that you must go through in a real-world medical clinic hones your skills and prepares you for a seamless transition into the workplace. The common core courses you take regardless of the program include medical clinical procedures, medical terminology, administrative procedures, anatomy & physiology, pharmacology, medical insurance, and medical office systems. The associate degree also includes a CMA exam review which serves as a preparatory course before taking the certification exam. Upon completion of either of these programs, you will be eligible to sit for the CMA exam and explore entry-level positions in the physician's office, acute centers, or medical clinics.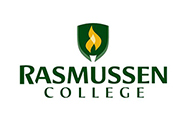 Locations: Blaine, Bloomington, Eagan, Mankato, & St. Cloud
Program Type: Diploma
What if you can make a living out of helping others? If this sounds good to you then you can consider a career as a medical assistant for which enrolling in Rasmussen College's diploma can be a good idea. Moreover, with multiple campus locations across the state, it is easier to find a campus closer to home. The 51-credit-hour training can be completed in a time frame of 12 months and the course curriculum is prepared by optimally combining both online and on-campus modes of teaching. The field experience is an essential part of the program, providing you with valuable hands-on experience in real-world working conditions. Upon completion, you become eligible to take CMA or RMA examination.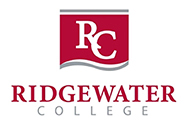 Locations: Willmar
Program Type: Diploma & AAS Degree
Ridgewater College's diploma and associate degree programs in medical assisting can prepare you to work in a variety of clinical settings. With the focus on hands-on experiences, as a student, you will go through ample practical training at its state-of-art-lab facility and clinical partners where you apply the theoretical knowledge to practice. The diploma program is a 49-credit course while for the degree; you have to earn a total of 60 credits. During the course, you will receive information on clinical as well as administrative aspects of providing efficient patient care services. Both core and general education courses are covered in the course curriculum which helps you graduate with a broad skill set. A six-week practicum which is part of both programs is completed in real-world healthcare settings under the expert guidance of faculty mentor.
12)
Riverland Community College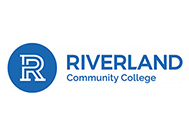 Locations: Austin, Albert Lea, & Owatonna
Program Type: Diploma & Associate of Applied Science (Medical Administrative Assistant)
Medical assistant programs in Minnesota offered by Riverland Community College focus both on theoretical and practical aspects of learning. Depending on your career goals, you can choose between the diploma and associate degree. While the diploma is comprehensive and trains you in both administrative as well as clinical duties, the associate degree mainly focuses on the administrative functions. The diploma is a one-year, 3-semester course that is offered only in the fall semester and consists of 36 credits. The medical administrative assistant degree, on the other hand, is a 60-credit, four-semester course and enrolls students in spring, fall, and summer semesters. Should you choose the associate degree, you must know that the general education credits that you earn can be transferred towards pursuing higher education.
Our Ranking Methodology
FAQs Answered
How Many Schools in Minnesota are Currently Offering Medical Assisting Programs?
What are the 5 Best Medical Assistant Programs in Minnesota?
1) Dakota County Technical College
2) South Central College
3) Century College
4) Anoka Technical College
5) Central Lakes College
Nearby States

Popular Related Articles