Medical Assistant Schools in Michigan
Following are the 15 Best Medical Assistant Programs in Michigan for 2023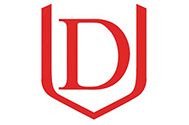 Locations: Grand Rapids, Lansing, & Midland
Program Type: Associate of Applied Science
If you are seeking a well-rounded medical assisting education, you can consider enrolling in one of the well-known medical assistant programs in Michigan. Davenport University's associate degree aims at developing the professional knowledge, skills, and behavior required to succeed as an entry-level medical assistant. As a graduate of this program, should you aspire to complete a Bachelor of Science degree in Health Services Administration or Medical Case Management, you will easily be able to transfer credits towards it.
The 60-credit curriculum takes two years to complete. During your first year, the core medical assisting courses you take include – an introduction to health careers, pharmacology, medical terminology, and health care law & ethics. The second-year is focused on teaching you clinical and administrative functions. The coursework also includes general education and elective courses that enhance critical thinking and interpersonal skills.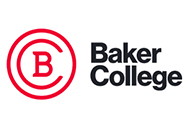 Locations: Auburn Hills, Cadillac, Clinton Township, Flint, Muskegon, & Owosso
Program Type: Certificate
Are you someone who prefers face-to-face instructions rather than taking classes via the web? If so, Baker College, with its multiple campus locations across the state can help you to become a medical assistant in Michigan without having to travel long distances to reach school. The course is of one-year duration and has been designed keeping in mind the requirements of local employers. The 30-hour curriculum teaches you the clinical and administrative aspects of patient care, pharmacology, mental health, and overall well-being of patients. Also, you gain knowledge of ethical and legal implications related to the healthcare profession. The program ends with a clinical practicum which is an unpaid hands-on experience at a local medical clinic.
Locations: Ann Arbor, Battle Creek, Brighton, Canton, Davison, Flint, Grand Rapids, Kalamazoo, Kentwood, Lansing, Madison Heights, Midland, New Baltimore, Port Huron, Roosevelt Park, Saginaw, & Taylor
Program Type: Certificate
Only a handful of medical assistant schools in Michigan offer training at several campuses across the state. Ross Medical Education Center with its 17 campus locations can certainly provide you the convenience of studying close to home. The certificate is offered in a module format, allowing you to complete any of the six modules in any order. On a full-time basis, you complete the program in 30 weeks, whereas if you enroll for the part-time evening schedule you can graduate in 36 weeks. The curriculum covers the clerical, clinical, and diagnostic aspects of medical assisting, thereby preparing you to work in any type of healthcare setting. The six-week externship which you must undergo after completing all the courses offers valuable practical exposure. Upon completion, you become eligible to sit for the national level certified medical assistant examination conducted by AAMA.
Locations: Troy
Program Type: Certificate
Graduating from any of the CAAHEP accredited Michigan medical assistant schools will not only make you eligible to take the national certification exam but will also qualify you for membership into the AAMA, which extends several benefits to medical assistants. Carnegie Institute's medical assisting certificate being an accredited program provides an assurance of quality education. The goal of the program is to prepare you with the skills, knowledge, and right professional behavior required to succeed in entry-level positions. Some of the courses you take include human anatomy & physiology, pharmacology, administration of the medicine, coding & billing, and maintaining medical records. You also receive information on the ethical and legal side of the medical field which is required for providing efficient healthcare services. Upon completion, you can start your career as a medical assistant in a variety of healthcare settings such as hospitals, nursing homes, private clinics, and health care centers.
Locations: Dearborn, Madison Heights, Roseville, Saginaw, Wayne, & Woodhaven
Program Type: Diploma
Dorsey Business, counted among the credible MI medical assistant schools, offers a one-year medical assistant diploma program. The multi-campus facility offered by the school is indeed useful as you can save a lot of time and effort by enrolling at a campus location closer to where you live. The program makes you adept at clerical as well as clinical functions of medical assisting. Furthermore, clinical functions are made thorough by practicing at its simulation lab after which you gain real-world exposure through an externship experience at a fully functional healthcare facility. To make your education affordable the college offers financial aid, so ensure you contact the college office to know the eligibility criteria.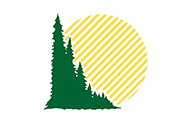 Locations: Sidney
Program Type: Certificate
The medical assistant certificate course offered by Montcalm Community is a 38.5-credit program. You will graduate as a multi-skilled entry-level medical assistant who can seamlessly juggle between the front and back-office duties. With the required professional preparedness, you can work in varied types of healthcare settings, hospitals, community centers, and nursing homes. The training takes you through courses in emergency healthcare, foundations of medical assisting, clinical procedures, lab procedures, medical insurance & coding, medical administrative procedures, pharmacology, body systems & diseases, and medical terminology. In the end, you complete six credits in an externship and a seminar. To graduate, you are required to pass all medical assistant courses with a minimum grade C.
7)
Kalamazoo Valley Community College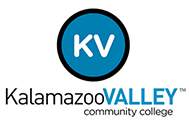 Locations: Kalamazoo
Program Type: Certificate & Associate
Although to become a medical assistant in MI you do not need a college degree or certification, by gaining formal education you not only better your job prospects but can also earn a higher salary. By completing Kalamazoo Valley Community College's certificate or associate degree you will acquire the professional knowledge required to work in any kind of clinical setting. While the certificate is a 35-credit coursework that focuses on covering clinical and administrative skills, the degree program requires completing 62-credits in an extensive coursework comprising medical assisting, general education, and elective courses. A 4-credit externship experience is also part of the training during which you will get a chance to apply your theoretical knowledge in a real-world medical setting. Upon graduation, you can immediately take the certification exam and become a certified medical assistant.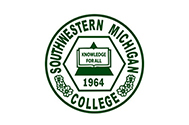 Locations: Dowagiac
Program Type: Certificate in Medical Assisting-Clinical, Certificate in Medical Assisting-Office, & Associate in Applied Science
Are you someone who prefers to handle either the front end or the back office of a medical office? If so, then Southwestern Michigan College offers specialized training in clinical and administrative functions through two of its certificate programs (Certificate in Medical Assisting-Clinical & Certificate in Medical Assisting-Office). Furthermore, if you are keen on acquiring a comprehensive skills-set that includes both, clerical as well as clinical aspects, you can instead opt for the college's associate degree.
The clinical certificate comprises 21 credits in core medical assisting courses such as disease overview, clinical procedures, pharmacology, and diagnostic & lab procedures. Whereas, the medical assistant office certificate is a 24-credit curriculum that teaches you insurance processing, keyboarding, formatting, and medical office administration. Regardless of the certificate you choose, you must complete 11 credits of pre-requisite coursework before you start with the core courses.
On the other hand, if you choose to enroll in the associate degree, you are required to complete a minimum of 60 credits in a curriculum that includes core medical assisting courses, general education, liberal arts, and elective courses. You will graduate with enhanced organizational, time management, and communication skills, besides being adept at entry-level medical assisting functions.
All of the three programs culminate with an internship allowing you to apply the newly gained specialized knowledge in a medical facility.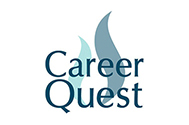 Locations: Lansing, Jackson, &Mt. Pleasant
Program Type: Diploma
Medical assistant programs in MI can give high schoolers a head start to a rewarding allied healthcare career. If you are a recent high school graduate or an adult worker who aspires to work as an entry-level medical assistant you can consider the diploma program offered by Career Quest Learning Center that can be completed in as little as 32 weeks. The coursework is designed to teach you all the functions that are required in the smooth running of a medical office. Besides, the externship course that you must complete at the end exposes you to the real-world challenges of this career. Upon graduation, you can start working alongside doctors, nurses, and other professionals in a variety of healthcare settings.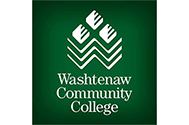 Locations: Ann Arbor
The medical assisting education at Washtenaw Community College is offered through its certificate program which is comprehensive and prepares you as a multi-skilled healthcare worker. The curriculum has been designed in a manner to cover the required front office, clinical and diagnostic aspects of this career. You will receive theoretical knowledge in classes while lab sessions will allow for practice in a simulated medical office set-up. Further, an externship experience in a healthcare facility will provide you invaluable learning experience of how to offer patient care in real-world conditions. On completion of the program, you become eligible to apply for an entry-level medical assistant position in hospitals, health care centers, private clinics, and nursing homes among others.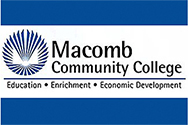 Locations: Clinton Township
Program Type: Certificate & Associate
Whether you take the certificate or the associate degree offered by Macomb Community College, you will be taught by an experienced faculty that is committed to the success of each-and-every one of its medical assisting students. The college reports 100% satisfaction not only by its graduates but also by the employers where they go on to work. This thorough job preparedness is offered through a well-designed curriculum that combines didactic classes with practical learning. Some of the clinical courses you take include infection control, lab procedures, and phlebotomy skills. Front desk functions you learn are through courses in medical office administration and financial medical business practices. You also go through two externships, one that hones administrative skills and the other that allows you to practice clinical functions at a local physician's clinic.
In addition to the certificate coursework and the two externships, the associate degree also includes general education & elective courses and takes around two years to complete, unlike the one year of the certificate program. If you intend to pursue a bachelor's degree, you would be happy to know that credits earned in the associate degree can be transferred to many reputed universities in the state.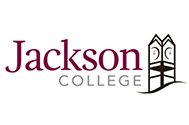 Locations: Jackson
Program Type: Certificate
You can get started with an allied health career by completing the short, yet comprehensive certificate offered by Jackson College. This MI medical assistant program requires you to have earned a minimum GPA of 2.0 in your high school to gain eligibility. The 35-credit program starts in fall as well as in winter and can be completed in three semesters if pursued on a full-time basis. If you choose the flexibility of a part-time schedule, you will complete the programs in six semesters. Incorporating both the clerical as well as clinical aspects, the coursework includes basics of medical assisting, pharmacology, laboratory procedures, medicine administration, and coding and billing functions. Upon graduation, besides being eligible to take the certification exam for medical assisting, you can also take the exam for a phlebotomy technician and an EKG technician.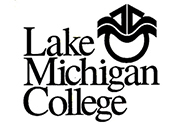 Locations: Benton Harbor
Program Type: Certificate & Assisting Associate in Applied Science
Lake Michigan College offers both, a certificate and an associate degree program in medical assisting. The goal of the college is to train students with the skills required to successfully perform the functions of an entry-level medical assistant. Counted among the affordable Michigan medical assistant programs, the certificate, as well as the degree, are offered with the flexible option of day and night-time classes. While the certificate is a 43-credit coursework that includes courses in anatomy & physiology, medical terminology, medical law & ethics, medical office procedures, pharmacology, clinical and diagnostic procedures. If you wish to continue with the associate degree to expand your knowledge you will require completing an additional 20-credit general education coursework. Regardless of the program, you complete, towards the end of your coursework you will go through an externship where you practice the front and back-office functions of a typical medical office.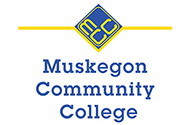 Locations: Muskegon
Program Type: Certificate
Muskegon Community College provides medical assisting training through its certificate program. The program is designed to train you in vital administrative and clinical skills and directly transfers to an Associate in Science and Arts, should you plan to continue with your education. During the first semester, you learn about medical terminology, medical insurance & billing, and basic administrative and clinical functions. Progressing to the second term, you take courses in anatomy & physiology and continue with learning front & back-office functions. The third semester entails completing a clinical practicum and a course in EHR. To graduate, you must complete all the medical assisting courses with a minimum grade C+.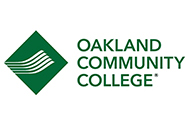 Locations: Waterford
Program Type: Certificate & Associate Degree
Oakland Community College's medical assistant programs in Michigan are constantly updated to suit the requirements of the healthcare field. While the 40-credit certificate takes 10 months to complete, the 62-credit associate degree requires a time commitment of two years. The curriculum is focused on equipping students with clinical, administrative, communication, and interpersonal skills. Besides, you will also be trained on the ethical and legal concerns of working in a healthcare facility. The college also offers certificates of achievement in Medical Insurance Coding and Billing (13-16 credit hours), Medical Office Administrative Procedures (12-15 credit hours), and Phlebotomy (14 credit hours) to help students gain specialized skills in their specific area of interest.
Our Ranking Methodology
FAQs Answered
How Many Schools in Michigan are Currently Offering Medical Assisting Programs?
What are the 5 Best Medical Assistant Programs in Michigan?
1) Davenport University
2) Baker College
3) Ross Medical Education Center
4) Carnegie Institute
5) Dorsey Business Schools
Nearby States

Popular Related Articles