Medical Assistant Schools in Mississippi
Following are the 4 Best Medical Assistant Programs in Mississippi for 2023
1)
Northeast Mississippi Community College
Ranking Score:

97.50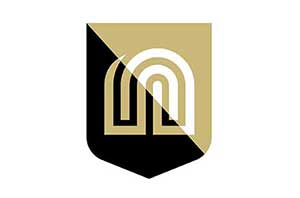 Locations: Booneville
Accreditation: CAAHEP
Program Type: Certificate & Associate
You can complete your med assisting education through the certificate and the associate degree offered at Northeast Mississippi Community College located in Booneville.
Certificate: This is a 45-credit short term course which can be completed in 11 months. The coursework is divided into a prerequisite course, two semesters and a summer session which includes a 6-credit clinical practicum. Credits earned in this certificate course are transferable to the associate degree.
Associate: After completion of the above certificate, you can further your studies with associate of applied science degree by taking additional coursework divided into two semesters. This degree has a total of 70-credit hours coursework (including certificate course credits).
2)
Meridian Community College
Ranking Score:

91.99
Locations: Meridian
Accreditation: CAAHEP
Program Type: Certificate
Meridian Community College (MCC) prepares aspiring med assisting students for entry-level positions in patient care settings. With 65-credit hour coursework divided into three semesters, you get to gain extensive knowledge on clinical, clerical and laboratory procedures, along with a 5-credit practicum in the final semester. Upon graduation, you can sit for national certification exams and brighten your employment prospects.
Special note: Students enrolled in this program must attend the full-time classes for a minimum of 12 credit hours.
3)
Mississippi Gulf Coast Community College
Ranking Score:

87.77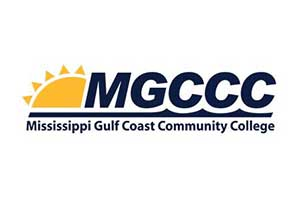 Locations: Lucedale
Accreditation: CAAHEP
Program Type: Associate
Mississippi Gulf Coast Community College provides a four-semester medical assisting training in MS, at its campus located in Lucedale. The training is a combination of classroom lectures, online studies and hands-on practical in laboratories and it requires completion of 69-70 credits, including a 6-credit practicum in clinical settings. Admissions start every fall and selection process is based on a point system after successful completion of required formalities. Upon graduation, you will be eligible to sit for the CMA exam and earn the credential of a certified medical assistant.
4)
Institute of Health and Technology
Ranking Score:

83.49
Locations: Hattiesburg & Jackson
Accreditation: ABHES
Program Type: Certificate
You can become a medical assistant in just 10 months by attending the certificate program offered at Institute of Health and Technology (IHT). The curriculum comprises of administrative and clinical procedures, along with clinical practicum where you work in a real-world setting to practice your skills and knowledge gained while pursuing your MA education.
If you enroll as a full-time student, you can complete this program in less than 41 weeks. You will be required to attend classes 4 hours a day or 16 hours per week (Monday to Thursday), and for clinical externship, you need to spend 36-40 hours each week.
Our Ranking Methodology
Nearby States

Popular Related Articles