Medical Assistant Schools in Arkansas
Healthcare managers in Arkansas prefer to work with graduates of Medical Assistant programs in Arkansas because they can trust those MAs' skill levels. In fact, physician practice managers, nursing home administrators, and other decision-makers who hire healthcare staff prefer working with certified medical assistants, and you can only be certified if you graduate from an accredited MA program. Medical assisting is an excellent career track if you're looking for a good salary and job security: MAs with degrees average $33,940 a year in Arkansas, and employment opportunities are expected to increase by more than 17 percent in the next 10 years. Learn more by looking through our list of the 7 best Medical Assistant programs in Arkansas.
Following are the 7 Best Medical Assistant Programs in Arkansas for 2023
1)
Arkansas Tech University
Ranking Score:

92.6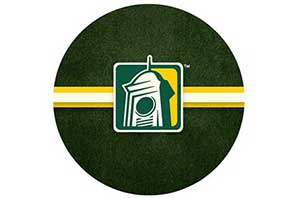 Locations: Ozark
Accreditation: CAAHEP
Program Type: A.A.S. Degree (2 years)
You can become a competent medical assistant by completing the 2-year MA program offered at Arkansas Tech University. The 60-credit hour coursework is spread into four semesters (2 fall & 2 spring) and a 5-week summer session which includes clinical practicum and a seminar. Full-time students need to spend 30-36 hours each week on theoretical studies, laboratory training or fieldwork. Graduates can sit for the CMA exam and take their career to next level.
*Admissions to this program is subject to student's eligibility, completion of platform coursework with 2.5 GPA or more, and submission of certain forms, applications and other formalities.
2)
Eastern College of Health Vocations
Ranking Score:

89.4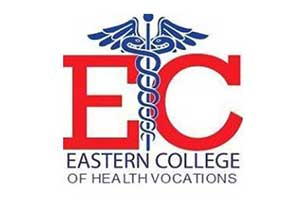 Locations: Little Rock
Accreditation: ABHES
Program Type: Certificate
Eastern College of Health Vocations provides a 10-month med assistant training program which prepares you with a wide set of skills that includes medication administration, taking EKGs & vital stats, lab procedures, phlebotomy, and other clinical and clerical procedures. Upon completion of the program, you will have to clear the exam administered by national association for health professionals to become a nationally registered certified medical assistant. Graduates can go on to work in different patient care settings, medical offices or even choose specialized care centers such as pediatrics, sport medicine and obstetrics.
3)
Arkansas State University Mid-South
Locations: West Memphis
Program Type: A.A.S. Degree
The 2-year med assisting course offered at Arkansas State University Mid-South has a career-centered 60-61 credit hour coursework. This four-semester course comprises of theoretical studies, general education courses, and practical training in laboratory and clinical settings. Graduates can take the national certification exam or straight away enter the actual workforce and make a living.
*Admission criteria include successful completion of developmental reading II, developmental English II and foundation of Mathematics with a minimum of 2.0 GPA. Apart from applications, and other formalities, there will also be an interview with a faculty member before your final enrollment to the program.
Locations: Fayetteville
Program Type: Diploma
Blue Cliff College offers a flexible day and evening program for the students interested in pursuing med assisting course. Typically, as a day student, you can complete the entire coursework (including practicum) in about 9 months, whereas if you opt for the evening classes, it will take you 15 months to complete the 53-quarter-credit-hour coursework. Curriculum is designed to prepare you for entry-level positions in healthcare ambulatory settings as well as sit for the national certification exam (CMA).
Locations: Rogers
Program Type: Diploma & Associate
The MA diploma program offered at Bryan University is 5-quarter short-term course that can be completed in 50 weeks. Coursework includes, but is not limited to, computer applications, strategies for success, med terms, human anatomy, physiology, pharmacology, and clinical & clerical procedures.
Bryan University also offers a 2-year MA associate degree program which contains entire curriculum of diploma program plus additional general electives.
*Both programs will lead you towards entry-level positions in medical clinics or patient care centers, and you can also take the national certification exam to brighten your employment prospects.
6)
Cossatot Community College of the University of Arkansas
Locations: De Queen
Program Type: Technical Certificate
Medical assisting education at Cossatot Community College of the University of Arkansas includes:
• 15-credit certificate of proficiency in medical transcription, comprising of developmental courses and core med transcription coursework.
• 39-credit technical certificate in medical assisting, comprising of laboratory, clinical and administrative procedures, and a 5-credit co-op internship.
*This cohort program can be pursued on a full-time or part-time basis, and as per the graduation requirement, you need to obtain more than 76% in all MED coursework.
7)
North Arkansas College
Locations: Harrison
Program Type: Technical Certificate (1 Year)
You can undergo medical assisting training in AR through 3 programs offered at North Arkansas College:
The 16-21 credits Clinical medical assistant program focuses on the clinical functions and is offered during fall semester.
The 17-18 credits Administrative medical assistant course primarily focuses on clerical duties and is offered during the spring semester.
The 29-34-credit medical assistant technical certificate course comprises coursework from both the clinical and administrative programs and also includes a clinical practicum in a medical setting.
Our Ranking Methodology
Nearby States

Popular Related Articles