Medical Assistant Programs in Chicago
6 Best Medical Assistant Programs in Chicago, Illinois for 2023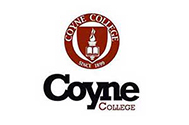 Program Type: Diploma
If you aim at becoming a medical assistant in Chicago or any other part of the country you can consider enrolling in Coyne College that trains you in all the relevant skills that employers demand in today's healthcare field. What's more, a dedicated faculty and student support services such as career counseling and placement assistance help pave the way for a successful career post-graduation.
The 65.5-credit well-rounded diploma program covering several courses in administrative, clinical, and liberal arts can be completed in 54 weeks. The coursework includes computers in the medical office, medical terminology, pharmacology, law and ethics, medical office procedures, anatomy and pathophysiology, clinical medical assisting, essential workplace skills, written communication, mathematics and insurance, and billing. You will also be given 6 weeks of detailed training in electronic health records that will help you enter and manage patient information efficiently.
After completion of the theoretical coursework, you will undergo an externship of 5 credits in either a physician's office, medical clinic, or a hospital where you will gain the required hands-on experience by performing real-world duties.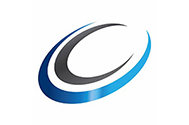 Program Type: Certificate
Are you looking for a career in healthcare that is challenging yet can provide you with flexibility, job satisfaction, and opportunities for professional growth? If so, then medical assisting can be a good first step in this field. The City College of Chicago offers a dynamic advanced certificate in medical assisting that trains you in performing entry-level front and back office duties like receiving phone calls, greeting patients, scheduling appointments, taking vital signs, recording patient test outcomes, and assisting with minor surgeries.
The core classes of this medical assistant program in Chicago requires completion of 33 credits and focuses on topics such as anatomy and physiology, medical terminology, medical law and ethics, medical career development, clinical procedures, administrative procedures, pharmacology, and fundamentals of ambulatory billing and coding. To get a feel of the actual on-job duties, you will also complete a medical assisting practicum of 3 credit hours.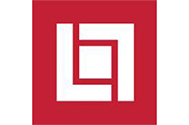 Program Type: Diploma
Lincoln College of Technology offers one of the leading medical assistant programs in Chicago. The program is delivered through a blended learning format, enabling you to complete part of the education from the comfort of your home. Your time on campus, apart from the didactic classes, includes putting your practical skills to test in well-equipped laboratories consisting of EKG machines, injection simulators, autoclaves, and lung function supplies. Additionally, Lincoln college also aims at providing you real-time experiences through its 'Doctor's Office Classrooms' that fully replicate a professional medical facility right from the reception to the patient examination rooms.
You will take courses in health administration & records management, anatomy & physiology, phlebotomy, clinical procedures, virtual medical office, and a clinical externship requiring you to earn a total of 34 credits. This curriculum is delivered through a choice of morning or evening cohorts and requires completing a total of 720 hours. Upon graduation from this program, you will be eligible to take the registered medical assistant examination conducted by the American Medical Technologists.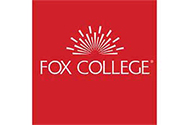 Program Type: Diploma & Associate
If you find a calling in patient care and are interested in enrolling in one of the top medical assistant schools in Chicago, Illinois then you would want to shortlist Fox College. The diploma and associate degree curriculums of this college are constantly revised to fit the requirements of the medical facilities of today. To master employable skills, along with practicing on equipment similar to that found in a real-world clinic or a hospital you will also learn to use the latest computer applications required to successfully fulfill administrative duties.
Diploma – The 50-credit diploma coursework requires completing 1,183 hours and is systematically divided into 2.5 semesters. You will learn anatomy and physiology, pharmacology, medical lab procedures, business ethics, administrative procedures, introduction to technology, medical office systems, oral communication, psychology, mathematics, and clinical procedures. You also gain hands-on experience by completing an externship towards the end of your coursework.
Associate Degree – The associate degree comprises 60 credits of comprehensive coursework. It not only includes everything that is covered in the diploma program but also a few additional general education courses. These additional courses enhance skills such as critical thinking, management, and leadership.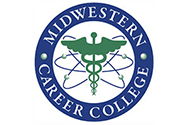 Program Type: Certificate
Midwestern Career College's medical assistant program promises you a rewarding career as an entry-level employee through well-designed didactic courses, hands-on experiences, and student support services. This certificate program is offered face to face and prepares you for phlebotomy technician, EKG technician, and medical assistant certification examinations administered by NCCT. You can start with your education in either the fall, winter, summer, or spring session.
Once enrolled, you complete 600 hours of conceptual and practical training. You will take courses such as introduction to technology and healthcare, medical terminology, anatomy and physiology, phlebotomy, EKG, pathophysiology, patient communication, medical insurance, billing and coding, and clinical medical assisting.
After graduating, you will be able to smoothly perform various back and front office medical assisting duties to aid in the smooth running of a physician's office.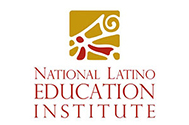 Program Type: Certificate
Medical assistant schools in Chicago, IL can help you get started with a healthcare career in a city that offers promising employment opportunities to medical assistants. Chicago is home to various types of healthcare centers, ranging from naturopathic to chiropractic clinics, in addition to the conventional allopathic clinics. To work as an entry-level medical assistant in any type of medical facility you can consider completing your training from National Latino Education Institute that offers two options, a bilingual and a medical office specialist certificate program.
The bilingual certificate program comprises 40 weeks of intensive training in clinical and administrative courses. These include keyboarding, computer information systems, mathematics, microcomputer applications, pharmacology, English, medical coding, lab procedures, recording vital signs, and electrocardiography. The coursework also includes a 160-hour externship in a medical setting, requiring you to complete a total of 1270 hours. Additionally, you also receive training in medical Spanish, and towards the end of the curriculum, you take a review course in CMA exam preparation. Regardless of the program you take, you will be eligible to complete your certification in CPR and OSHA.
On the other hand, the medical office specialist certificate curriculum focuses on teaching you the administrative aspects of a medical office such as medical law and ethics, insurance and billing, medical office procedures, and microcomputers. Other important courses include advanced keyboarding for a medical office, medical terminology, anatomy and physiology, business mathematics, and microcomputer applications. You will also be completing 25 hours of practice in a medical office laboratory and 80 hours of externship in a medical facility or the medical records department of a hospital.
Our Ranking Methodology
Nearby States

Popular Related Articles