Medical Assistant Schools in Illinois
Healthcare employers in Illinois show a marked preference for hiring certified medical assistants. If you're a medical assistant in the Prairie State, you'll have a huge competitive advantage if you graduate from one of the Medical Assistant programs in Illinois: You can't sit for the MA certification exam unless you're an MA program graduate. You'll also learn the correct way to take vital signs, collect lab specimens, administer patient injections, and perform the other tasks you'll be expected to do as a medical assistant in a busy practice setting.
Illinois MAs with degrees from accredited programs make $40,730 a year, and MA job openings will increase by more than 11 percent in the next 10 years. Start positioning yourself for the top of your profession by learning about the 15 best Medical Assistant programs in Illinois.
Following are the 15 Best Medical Assistant Programs in Illinois for 2023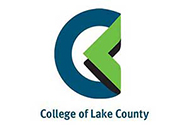 Locations: Waukegan
Program Type: Certificate & Degree
Although to become a medical assistant in Ilinois there are no specific requirements, obtaining a formal college education and certification will greatly enhance your employment prospects, for which you can consider the College of Lake County's certificate or associate degree program. While the certificate is a 36-credit program, the associate degree requires completing 60 credits. These are cohort-based programs that start in fall for daytime students, and in spring for evening classes. However, the externship which is a part of the curriculum is available only during the daytime. Both programs prepare you for a career in medical assisting where you effectively liaison between patients and healthcare professionals and help medical clinics run smoothly.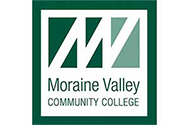 Locations: Palos Hills
Program Type: Certificate
Moraine Valley Community College's medical assisting education is offered through its certificate program that can be completed in 16 months. The program aims at developing professional knowledge, skills, and behavior that help you to grow in this patient-care career. The training is a mix of interactive classroom lectures, laboratory practices, and hands-on 160-hour unpaid clinical externship. Although most students opt for full-time classes, those who work prefer enrolling for the part-time schedule. The curriculum covers every aspect of this career, ranging from clerical, clinical to lab duties, thereby preparing you to work in any type of out-patient setting. If you are looking at financial assistance to fund this program, eligible students can receive up to $8,000 in tuition assistance.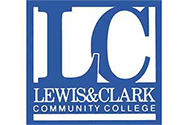 Locations: Godfrey
Program Type: Certificate & Associate
If you are keen on entering the allied health care field as a skilled professional who can multi-task between clerical and clinical functions, you can consider Lewis and Clark Community College's medical assisting training. The College trains you for this career through its certificate and associate degree. The certificate is shorter and comprises of medical assisting courses, whereas the associate degree additionally includes courses in general education that work towards enhanced communication and decision-making skills. You learn scheduling, coding, and processing insurance accounts, medical transcription, computer operations, routine lab procedures, electrocardiography, and ethical & legal issues. The coursework ends with a hands-on learning experience at a local physician's office.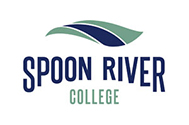 Locations: Canton
Program Type: Certificate
By completing Spoon River College's medical assisting certificate, you obtain vital professional skills in administrative and clinical functions. This program is a 30-credit curriculum that is equally divided into two semesters, during which you participate in didactic classes, lab simulation sessions, and an internship. Some of the courses you take include medical terminology, pharmacology, phlebotomy, medical office management, communications, and first aid. The internship towards the end of the program offers a valuable opportunity of applying the knowledge in real-world settings. This experience prepares you for a smooth transition into the workplace. To complete the program, you must score at least a "C" grade in each of the courses.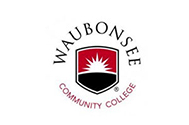 Locations: Sugar Grove
Program Type: Certificate
Waubonsee Community College is a medical assistant school in Illinois that offers a 32-credit certificate course, starting in the summer semester. The training is designed to help students excel in managing both, administrative and clinical aspects of running a medical office. Although the program is mainly offered as a full-time schedule, if you are interested in studying part-time, you must contact the college. Upon completing didactic classes in pharmacology, insurance, medical law and ethics and medical assisting, the college provides simulation learning at its lab, after which an externship is arranged in collaboration with the Advocate Dreyer Medical Clinic where students work in real-world situations to gain practical experience.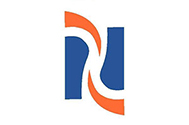 Locations: Freeport
Program Type: Associate of Applied Science
To enter the healthcare field, are you exploring medical assistant schools in Illinois? Highland Community College's associate degree in medical assisting provides a perfect grounding for you to start a healthcare career and also prepares the base for higher education, should you plan a future transfer into a four-year college. The program is a 60-credit curriculum that offers training in administrative and clinical functions such as scheduling, preparing and maintaining records, performing first aid, medical examinations, administration of medication, performing EKGs and training in drawing of blood. Out of the total credit hours, 20 credits comprise prerequisite courses while the remaining 40 credits pertain to core courses. Besides, a full-fledged externship experience of 160 hours is also a part of the training and helps you gain insights into working in real-world settings.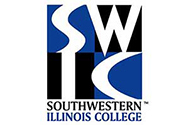 Locations: Belleville
Program Type: Certificate & Degree
Earning a certified medical assistant (CMA) certification will enhance your job prospects and even fetch you a higher salary. Southwestern Illinois College's certificate and the associate degree train you for success in passing the certification exam and to work as a healthcare professional in a variety of settings. You can enroll either in fall or spring and on a full-time basis, complete the certificate program in 12 months. If you are seeking a flexible schedule, then part-time classes can be arranged, provided you complete the program within three years. The associate degree usually takes two years to complete. While core medical assisting courses in both the programs remain the same and include anatomy, physiology, medical clinical procedures, medical pathology, cardiopulmonary procedures, insurance and coding, medical law and ethics and pharmacology, the associate also includes general education courses.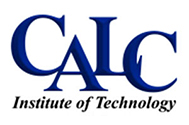 Locations: Fairview Heights & Alton
Program Type: Certificate
CALC Institute of Technology's certificate program is a quick route to a career as a medical assistant as in a year's time you can start working at entry-level positions in a variety of healthcare settings. During your training, you master both, the administrative and clinical functions required to efficiently run a healthcare clinic and assisting the physician. The externship experience that forms an integral part of the curriculum helps you to practice theoretical knowledge in a clinical setting. To provide students the utmost flexibility, this medical assistant program in IL comes with three schedule options, morning, afternoon and evening, so that you can take classes according to your convenience. Upon completion of the program, you become eligible to take the RMA and earn the status of a registered medical assistant.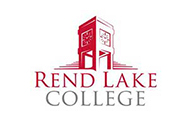 Locations: Ina
Program Type: Certificate & Associate
A medical assistant is a multi-skilled healthcare professional handling a range of duties from clerical to clinical. To get you ready for this position, Rend Lake College offers a certificate as well as an associate degree that prepare you with a broad spectrum of skills. While the certificate is a 36-credit course, the associate degree requires completing a total of 66 credits. Both the programs cover courses in infection control, pharmacology, medical administrative tasks, medical billing & coding procedures, HIPAA standards and clinical and laboratory producers that are required while assisting a physician at an outpatient ambulatory setting. A 200-hour clinical practicum that provides valuable real-world experience prepares you for a seamless transition into the workplace.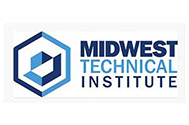 Locations: East Peoria, Moline, & Springfield
Program Type: Diploma
At Midwest Technical Institute, the 26.5-credit diploma in medical assisting can be completed in as little as 9 months. Like few other medical assistant programs in Illinois, this program is available with a flexible day or evening schedule and requires completion of 765-clock hour coursework which also includes a 225-hour clinical practicum. The curriculum is classified into six modules, starting with an introduction to medical assisting and ending with an externship course. The program that comprises courses in billing & coding, anatomy, office management, phlebotomy, administration of injections, life span care ðics, and communications is delivered by an experienced and dedicated faculty. Upon graduation, you will be fully prepared to apply for entry-level positions in various healthcare settings.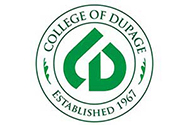 Locations: Glen Ellyn
Program Type: Certificate & Associate
If you are searching for a medical assistant school in Illinois, that offers in-depth education, then you can consider the College of DuPage's comprehensive 64-credit associate degree, grounded in liberal arts and medical assisting courses. This degree takes roughly two years to complete and lays a solid foundation to excel in the healthcare field. However, if you are focused only on medical assisting, then the 39-credit certificate will serve you better as you complete your training in less than a year and still learn all the comprehensive functions required for this position. Whether you enroll for the one or two-year training, the core courses remain the same and both the program includes an externship at a medical office. Moreover, with a course in the CMA preparation, graduating from either of the programs prepares you well to take the certification exam.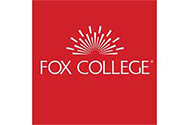 Locations: Bedford Park
Program Type: Diploma & Associate
If you find a calling in helping others, then a medical assisting career can be right for you. Fox College's diploma and associate degree, both prepare you for this rewarding career by teaching you front and back-office functions through theoretical classes, lab training, and an eight-week externship experience. While the certificate can be completed in about 10 months, the associate degree includes additional general education coursework and can take 16 to 20 months. The diploma is offered as a day program, after completing of which if you wish to continue your education to gain a broader knowledge base, you can take evening classes and continue with the program to earn your associate degree.
Locations: Chicago
Program Type: Diploma
Graduating from a medical assistant school in Chicago can open-up exciting opportunities in the bustling city's healthcare industry. At Coyne College, you can acquire the professional skills in just 54 weeks with its diploma program that comprises of courses in clerical and clinical functions. The coursework spans over 48 weeks and ends with a 160-hour externship that takes around six weeks to complete. Classes are offered during the day, with each being five hours long. You learn about medical terminology, medical insurance and billing, maintaining electronic health records, EKGs, diagnostic & lab procedures. If you wish to transfer to another institution, credits from this program may not be transferable.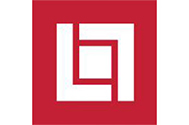 Locations: Melrose Park
Program Type: Diploma
The medical assisting training in IL provided by Lincoln College of Technology helps students excel in both, front office and back office functions carried out at a medical office. The training combines extensive simulation learning at the college's well-equipped lab that allows students to thorough skills on EKG machines, injection simulators, and manikins. The blended format of this diploma allows you to take some courses from the comfort of your home. This helps you make time for the additional hours of practice you may want to put in at the college's lab or even to interact with the faculty and peers for exchange of ideas or study tips. The well-rounded curriculum, besides covering core medical assisting courses, also trains you in computer hardware, software and word processing.
15)
Lincoln Trail College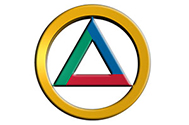 Locations: Robinson
Program Type: Certificate & Associate
Lincoln Trail College offers a certificate and an associate degree program to aspirants who are keen on entering the medical assisting field. While the certificate requires you to complete 39 credits, the degree comprises of a 71-credit curriculum. The additional courses for the associate are aimed towards developing communication and critical thinking skills, vital traits to grow in any healthcare career. Both programs at this medical assistant school in Illinois include an in-field internship experience, wherein you hone practical skills in a real-world clinical setting. Some of the courses you take include medical terminology, physiology, psychology, medical laws, clinical procedures, and medical front office functions.
Our Ranking Methodology
FAQs Answered
How Many Schools in Illinois are Currently Offering Medical Assisting Programs?
What are the 5 Best Medical Assistant Programs in Illinois?
1) College of Lake County
2) Moraine Valley Community College
3) Lewis and Clark Community College
4) Spoon River College
5) Waubonsee Community College
Nearby States
Cities
Popular Related Articles