Medical Assistant Programs in Nashville
5 Best Medical Assistant Programs in Nashville, Tennessee for 2023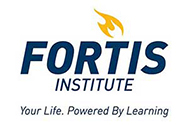 Program Type: Diploma
To become a medical assistant in Nashville or anywhere else in the country you must be a good communicator, possess essential computer skills, and should have an understanding of basic medical and administrative procedures. Through Fortis Institute's medical assistant diploma program, you can gain complete knowledge and skills for a rewarding career in allied healthcare. The college offers small classrooms which provide for a close-knit environment and individualized attention from its expert faculty.
This diploma is offered on campus and covers 780 clock hours of classroom and practical training. You can graduate in 36 weeks by completing courses like medical terminology, anatomy & physiology, clinical & laboratory procedures, and invasive clinical procedures. You will also take courses in-office procedures, medical records & insurance, certificate review & career development, and complete a hands-on experience through an externship towards the end of the program. During your journey here you will also receive career guidance and placement assistance from career service advisors that can help you find your ideal job alongside physicians, optometrists, chiropractors, and podiatrists.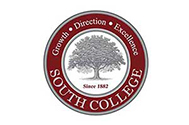 Program Type: Certificate & Associate
South College's medical assistant programs in Nashville are constantly upgraded to meet the demands of local, regional, and national employers. On graduating from any of the two programs you can choose from a variety of job roles such as ophthalmic assistant, phlebotomy technician, EKG specialist, ward clerk, medical office assistant, plastic surgery medical assistant, or chiropractic assistant.
The 39-credit certificate employs a hybrid model offering you the perfect blend of online classes and one-on-one learning. The coursework consists of anatomy & physiology for allied health, medical insurance, diagnostic coding, medical terminology, medical office administration, law & ethics, and a clinical practicum. This is a '1+1 program' that allows you to complete the certificate and transfer credits to an associate, should you desire to advance your education.
In the 91-credit associate degree, apart from the courses included in the certificate, you will learn effective communication, information literacy, algebra, professional development, psychology, sociology, English composition, and disease of the human body.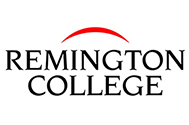 Program Type: Diploma & Associate
Becoming a medical assistant comes with the perks of flexible work hours and the option of working in a variety of work environments. By enrolling in either the diploma or associate degree program at Remington College, you can not only start your career as an entry-level medical assistant but also can use this as a stepping-stone to pursue nursing or physician assisting. Furthermore, the college is one of the few medical assistant schools in Nashville, TN, where the tuition fee includes the cost of the CCMA and CPR certification examinations.
Diploma – The diploma requires you to earn 43 credits and takes 9 months to complete. This is a hybrid program where you will attend some of your classes online. The first 8 months focus on didactic training through courses like health science procedures, anatomy & physiology, pharmacology, insurance, billing & coding, and clinical procedures. Followed by the classroom lessons is a 160-hour externship in the last month of the program.
Associate – The associate degree comparatively is a 24-month long curriculum that provides you with in-depth knowledge in the laboratory, front office, and back-office functions. The coursework covers career development fundamentals, written & spoken communication, social & general psychology, an introduction to algebra, law, & ethics, cardiac specialty procedures, and nervous & digestive systems. Some other major courses that you take include urinalysis, microbiology, business procedures, laboratory procedures, healthcare leadership. Besides these courses, the degree curriculum also includes all the courses covered in the diploma.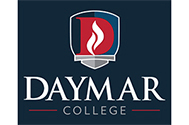 Program Type: Diploma & Associate
Located at 560 Royal Parkway in Nashville, Daymar College promises you a successful entry-level career in healthcare through its medical assisting associate and diploma programs. Through its experienced and approachable faculty, you will not only gain expertise in secretarial and clinical functions but also get needed professional support while applying for jobs. Regardless of the program, you choose, on graduating you will be able to take the national certification exams to become certified as a medical office assistant (NCMOA), medical assistant (NCMA), and insurance and coding specialist (NCICS).
Diploma: The 64-credit clinical diploma includes courses like medical terminology, anatomy & physiology, pathophysiology, pharmacology, cardiac monitoring procedures, and laboratory procedures. You will also take administrative and liberal arts courses and end the program with a practical internship.
Associate: If you are seeking to complete an associate degree, you can opt for the 96-credit curriculum that covers courses in computer literacy & general education, in addition to the courses included in the diploma. The additional coursework, comprising of courses in computer applications, public speaking, English composition, mathematics, environmental science, and ethical decision-making aim towards enhancing communication and critical thinking skills.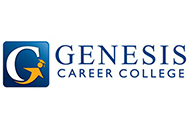 Program Type: Certificate
As the healthcare industry is rapidly growing, hospitals, urgent care facilities, doctors' clinics, and other medical centers require employees who can perform multifaceted duties such as receptionist tasks, patient care, front office administration, and laboratory procedures. As a result, medical assistants who are trained in performing cross-functional duties are constantly in demand. Although Genesis Career College's campus is stationed outside Nashville in the educational hub of Cookeville, it still is counted among the popular medical assistant programs in Nashville, as it is just an hour's drive away from it. You can enroll in this program at the beginning of any month, giving you the flexibility to start whenever you are ready. The curriculum covers several aspects of clinical laboratory work, medical law, human anatomy, physiology, phlebotomy, diagnostic procedures, and medical administration. You will also gain the real-world experience of working alongside nurses, doctors, and other medical assistants through an externship in a fully functioning healthcare center.
Our Ranking Methodology
Nearby States

Popular Related Articles