Medical Assistant Programs in Philadelphia
When you graduate from one of the Medical Assistant programs in Philadelphia, career opportunities that might otherwise not have been available will be open to you. That's because most prospective employers in the City of Brotherly Love prefer to hire medical assistants with training. An MA degree from an accredited program will also make you eligible to sit for the medical assistant certification exam, expanding your employment opportunities even further. Graduates of accredited MA programs can anticipate earning $41,520 annually on average in Philly. Get more details with this guide to the 5 best Medical Assistant programs in Philadelphia.
5 Best Medical Assistant Programs in Philadelphia, Pennsylvania for 2023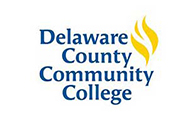 Program Type: Certificate & Associate
What if you can make a living out of helping others? If this sounds good to you, then you might want to consider medical assisting as a career. For over five years Delaware County Community College's medical assistant programs in Philadelphia have reported an impressive student satisfaction rate of 100%. Both programs (Certificate & Associate) train you to become a multitasker, an effective communicator, and an efficient member of the healthcare team.
Certificate – You can sign up for the certificate in the summer semester. The curriculum requires you to earn 43 credits by completing its four-semester coursework in information technology, medical terminology, body structure & function, English composition, coding concepts, microbiology, interpersonal & business communication, and public speaking.
Associate – In this 62-credit program, apart from the certificate courses, you will also complete additional courses in pathophysiology, pharmacology, ethical & legal concepts, and professional & communication issues in healthcare. It is not all just classroom learning, as towards the end of your training you will also be performing actual on job duties in a healthcare facility through an externship.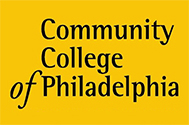 Program Type: Certificate
Are you looking for an education in healthcare that does not require years of training? If so, you can enroll in the Community College of Philadelphia's medical assisting program that can be completed in just two semesters. The program also makes you eligible to take the phlebotomy certification exam besides the national certification exam for medical assisting, expanding your job avenues in the employment market. If you choose to study further the certificate gives you the flexibility to continue your education and transfer credits towards an associate degree.
To graduate you will have to complete 26 credits in medical terminology, interpersonal skills, essentials of human anatomy & physiology, exam room procedures, medical administrative procedures, phlebotomy, and professional skills. This short- term curriculum is incomplete without its mandatory clinical practicum of six weeks.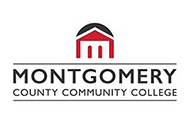 Program Type: Certificate
As a medical assistant in Philadelphia, you are required to go beyond the performance of regular clinical and clerical functions by developing quick thinking, and problem-solving, skills. Through Montgomery County Community College's certificate program you can master all such professional skills and take up entry-level positions in outpatient clinics, hospitals, and other medical centers. You can complete this course in as little as two semesters on a full-time basis or in five semesters through the part-time schedule.
As a pre-requisite, you must pass tests in English writing and reading to be eligible for this program. During your education here you will complete theoretical and laboratory courses such as medical office technologies, electronic health records, medical law & ethics, medical terminology, clinical assisting, office administration, laboratory procedures, and the human body in health & disease. You will also gain the required practical experiences through a medical assisting practicum at the end of the curriculum.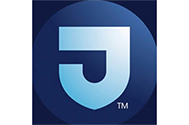 Listed among the popular medical assistant schools in Philadelphia, PA, Thomas Jefferson University's medical assisting curriculum is a perfect blend of classroom learning and on-field experiences. Upon completion of this program, you can also apply your earned credits to the Bachelors of Health Professions Management program if you wish to study further.
The college offers a 9-month long course which is delivered through a traditional full-time schedule. You will study the basics of medical assisting, medical law & ethical standards, human anatomy & physiology, the fundamentals of psychology, and verbal & written communication. You will also learn to perform administrative, clinical, and lab procedures such as drawing blood, collecting specimens for tests and taking medical histories, recording vital signs, computer applications, handling correspondence, and bookkeeping. Besides, there is also a 12-week long externship at the end of your conceptual classes which enhances your professional skills.
5)
Bucks County Community College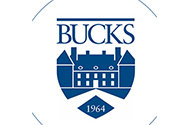 Program Type: Certificate & Associate
Medical assistants are the first ones to come in contact with patients and can help create lasting impressions about the healthcare facility through a welcoming and friendly attitude. Bucks County Community College's medical assistant programs in Philadelphia, train you in becoming a productive and amiable healthcare worker, capable of performing both front-office and back-office tasks.
Certificate – The certificate comprises core courses like insurance & billing, administrative procedures, law & ethics, medical terminology, clinical procedures, laboratory procedures, interpersonal communication, coding, and keyboarding. The entire 38-credit coursework is divided into three semesters.
Associate – This 4-semester-long, 62 credit associate, apart from training you in the administrative and clinical functions also includes liberal arts and personality development courses in effective speaking, English composition, business maths, business communication, psychology, and arts or humanities.
Our Ranking Methodology
Nearby States

Popular Related Articles