Medical Assistant Schools in New York
Following are the 20 Best Medical Assistant Programs in New York for 2023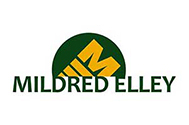 Locations: New York City & Albany
Program Type: Certificate (14 Months) & Associate (20 Months)
If you are keen on entering the promising healthcare field by graduating from one of the leading medical assistant schools in New York then you should perhaps consider Mildred Elley's certificate and an associate degree that train you to competently assist a physician. The college offers a student-friendly environment where solid support is provided in terms of financial aid, career assessment, and lifetime job placement assistance. While the certificate focuses exclusively on back office functions, the coursework of the associate degree is comprehensive and covers both the administrative and clinical functions. The curriculum of the associate degree is designed to help you master skills that are required in varied positions apart from that of a medical assistant, such as medical secretary, lab assistant, phlebotomist and medical records professional. On the other hand, the certificate teaches you specialized clinical procedures that make you eligible to take the CCMA exam and work in healthcare and medical facilities.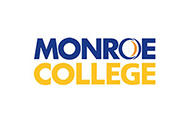 Locations: Bronx & New Rochelle
Program Type: A.A.S.
Monroe College is committed to providing a conducive learning environment for medical assisting students, preparing them for a competitive career by teaching them practices that are relevant in the medical field today. This 64-credit medical assistant program in NY is delivered through theory classes, lab practices, and a clinical practicum in the last semester. To earn your degree, you must complete 30 credits in general education courses and 34 credits in medical assisting courses. The core medical assisting courses like administrative procedures, medical billing & coding will enhance your clerical skills, whereas lab training, phlebotomy, and EKGs, impart clinical knowledge and skills. This comprehensive associate degree is ideal for those who seek to enhance communication and critical thinking skills as the general education courses are aimed towards it.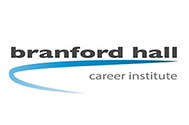 Locations: Amityville
Program Type: Certificate (32 weeks)
Branford Hall Career Institute's faculty commits itself to impart medical assisting education that is in-depth and covers the relevant skills to fulfill clinical and administrative functions. As part of your training, you will complete courses in medical office procedures, pharmacology, electronic health records, lab procedures, phlebotomy, and medical administrative skills. You will be prepared with thorough hands-on learning at the college's lab facility, which amounts to almost 30% of your program time, after which you will go through externships. Like quite a few other New York medical assistant schools, Branford also offers this program with the option of day and evening schedules so that you can choose class hours as per your convenience. While with the day schedule, you can complete this program in 32 weeks, evening classes span over a period of 60 weeks.
4)
Columbia-Greene Community College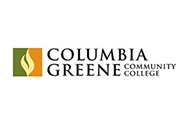 Locations: Hudson
Program Type: Certificate & A.A.S.
If you are keen on securing a broad base of knowledge before entering the healthcare field, then completing your formal training from a medical assistant school in the Empire State can help you set foot in this promising career. Columbia-Greene Community College offers an associate degree program that aims at preparing multi-skilled medical assistants. Upon completing the coursework, you will be able to perform back and front office functions such as scheduling appointments, billing, filling insurance forms, communicating effectively with patients, assisting the physician during minor surgical procedures and practicing within the professional ethics and laws as described for a medical assistant. Additionally, if you are inclined towards the front office aspect of this position, the college also offers a certificate course that exclusively focuses on the administrative functions of medical assisting.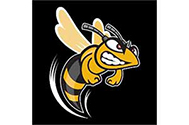 Locations: Binghamton
Program Type: A.A.S. Degree
To succeed as a medical assistant, apart from completing your formal training, you must be an effective communicator, have a compassionate attitude and a keen desire to serve the community. With SUNY Broome Community College's associate degree in medical assisting, you gain the required professional skills and knowledge and also enhance your communication and decision-making skills. The 64-credit program, that admits students in fall each year, covers both clerical and clinical functions. The curriculum is designed to help you transition into the workforce immediately or for that matter, even prepare a base for future baccalaureate education. You complete this program in about two years, during which you are also provided with a 15-week internship at a clinical facility.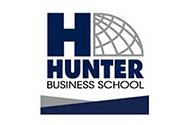 Locations: Levittown
Program Type: Diploma (7.5 months)
If you have a flair to care for others, then Hunter Business School provides an opportunity to pursue a medical assisting career with its diploma program. This 910-hour program trains you in preparing patients for examination and treatments, performing EKGs & venipuncture, recording vital stats, and processing health insurance claims. This medical assistant program in NY is available with flexible day and evening schedule options. If you opt for the day program, you can complete the entire coursework in just seven and a half months, whereas the evening classes will take nearly 15 months. After completing clinical, clerical and laboratory courses, you will be provided hands-on clinical experience in a real healthcare environment.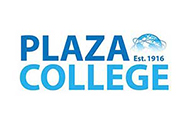 Locations: Forest Hills
Program Type: A.A.S. Degree (2 years)
Plaza College's medical assistant program is known for providing extensive clinical practice to students wanting to establish their careers in the allied health field. This associate degree requires you to complete 66 credits of coursework, comprising 21 credits in liberal art courses, 18 credits in core clinical courses, and 27 credits in medical office administration. You learn about phlebotomy, human anatomy, and medical coding & billing, after which you will be adept at assisting a physician. It takes around 2 years to complete this program. Plaza College also provides one-on-one career planning advisors, who help you with job placements. Upon graduation, you will be capable to work as a medical assistant, personal care aide, patient representative or medical office clerk.
8)
Mandl School-The College of Allied Health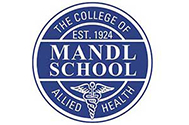 Locations: New York
Program Type: Certificate (45 weeks) & Associate
Mandl School-The College of Allied Health is a medical assistant school in NYC that provides career-driven education through its certificate and associate degree. While the certificate makes you adept at handling the clinical, lab and administrative duties carried out at a physician's office, the associate degree additionally includes liberal arts courses and imparts a more well-rounded education. With courses in medical terminology, medical law & ethics, phlebotomy and hematology, urology, cardiovascular exams, and specialized clinical procedures, graduates of both these programs demonstrate their competence, working in varied healthcare settings, such as clinics, hospitals, insurance companies, and physician offices. Both the programs require you to complete a 4-credit externship course where you apply theoretical knowledge to practice at a doctor's office.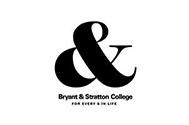 Locations: Albany, Malta Extension Center, Greece, Henrietta, Liverpool, Syracuse, Amherst, Buffalo, & Orchard Park
Program Type: Associate
Bryant & Stratton College, with its several campus locations across New York, can be a boon, especially if you are searching for medical assisting training near home. The college's 2-year associate degree program, which is designed to prepare students for proficiency in the healthcare ambulatory setting, emphasizes on developing specialized knowledge, skills, and professional behavior. To be eligible for enrollment, you must hold an active CPR certification. Extensive laboratory training that forms a part of your learning, grooms you with clinical and clerical skills required to assist physicians and maintain medical offices. When you graduate from a college that carries a rich history of 160 years, you know you are ready to take the leap into a healthcare position with much professional preparedness.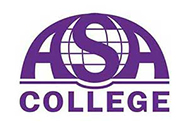 Locations: Brooklyn & Manhattan
Program Type: Associate Degree (60 weeks)
Inculcating an attitude of lifelong learning among its students for a successful and stable career, ASA College is committed to providing career-focused training to students who aspire to enter the allied healthcare field. This 63-credit medical assistant program combines courses in general education, elective arts & science, and core professional courses in medical assisting. After rigorous didactic classes and simulation learning, the college provides a 162-hour clinical practicum experience to hone professional skills. This associate degree prepares for a flourishing career as a medical assistant and also lays a firm ground for a future bachelor's degree in any allied healthcare discipline. Upon graduation, you can sit for the CMA and RMA exams, and earn your professional credentials.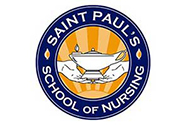 Locations: Queens & Staten Island
Program Type: Associate
Offering a 72-week medical assistant associate degree program, St Paul's School of Nursing prepares you for the RMA and CMA exam with its comprehensive associate degree in medical assisting. To earn your degree, you must complete 1,564 clock hours in medical assisting and general education courses, lab training, and experiential learning at a physician's office. This full-time medical assistant program offers face-to-face classes and is divided into six academic terms of 12 weeks each. The curriculum is designed in tune with the modern American healthcare trends, ensuring graduates are groomed to offer care, adhering to industry standards. The college supports your career goals by offering various services such as help with resume building, interview preparation and finding suitable placements.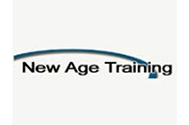 Locations: New York
Program Type: Certificate (36 weeks)
If you are a high school student, interested in an entry-level career in the medical field, then New Age Training's certificate in medical assisting prepares you to take the certification exam and explore job opportunities as a certified medical assistant. Additionally, the program also makes you eligible to earn credentials of a Phlebotomy and EKG Technician. While the full-time program is offered during the day and can be completed in 36 weeks, on a part-time basis you finish it over a span of 57 weeks, by taking convenient evening classes. You will learn computer skills, anatomy, physiology, medical terminology, medical assisting administrative procedures, insurance, billing, phlebotomy, and EKG. To sharpen practical skills, after you complete all the courses, you must complete 250 hours of externship at a physician's office.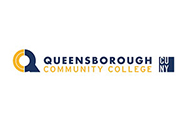 Locations: Bayside
Program Type: A.A.S. (2 years)
CUNY Queensborough Community College's medical assisting program prepares you with the administrative and clinical skills required to work in the ever-growing healthcare industry. The rigorous training includes courses in medical assisting clinical and administrative procedures, biology, and electives. The curriculum also includes a 3-credit internship in either the front office or back-office functions. To earn your degree, you must also complete pre-requisites courses in English, typewriting, and Mathematics. If you have already completed a certificate program in medical assisting and are keen on expanding your knowledge, you can transfer 30 credits towards this associate and save considerable time and money.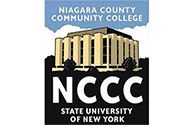 Locations: Sanborn
Program Type: A.A.S. Degree
To become a medical assistant in New York, Niagara County Community College offers a 2-year associate degree that comprises courses in medical assisting, human anatomy & biology, physical education, humanities, and social science. You will learn about human anatomy, physiology, microbiology, pharmacology, physicians, phlebotomy, medical ethics, patient communication, computer applications, and medical records management. This 4-semester program also includes a non-paid 160-hour clinical externship where you get an opportunity to practice medical assisting duties in a real-world environment before entering the actual workforce. The college requires you to earn a minimum GPA of 2.0 in order to earn your degree. To be eligible for this program, you must be holding an active Basic Life Support or CPR certification.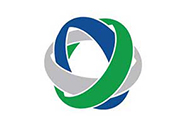 Locations: Elmira & Vestal
Program Type: Certificate (12 months) & Associate (16 months)
At Elmira Business Institute, you can pursue either the certificate or an assisting associate degree and explore career opportunities in varied clinical settings such as outpatient, medical clinics and ambulatory care facilities. Both the programs teach you clinical and clerical procedures required to perform medical assisting duties at any healthcare clinic or office. Apart from the didactic classes, the coursework includes an externship that helps you hone your professional skills under the supervision of an experienced faculty member. Although the certificate well prepares you for this career, the associate degree coursework is in-depth and well-rounded as it includes courses in liberal arts as well. Upon completion of either program, you will be eligible to take the CMA exam and become a certified professional.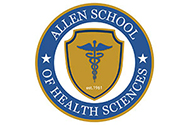 Program Type: Certificate (9 months)
Allen School's medical assisting certificate is a fine blend of theory and practical learning. This program is divided into eight modules and comprises of 21 courses that take you through back and front office functions. To thoroughly prepare you to work in a real-world clinical setting, the coursework includes 175 hours of simulation learning, in addition to 275 hours of hands-on experience at a clinical site. While the career prospects for medical assistants are certainly bright in NY, the program also prepares you to take the certification exams for phlebotomy and EKG technician and thus widen job opportunities. Allen School's student-centric approach is apparent from the many services it offers, be it financial aid support, veteran educational benefits or career guidance.
17)
New York School for Medical and Dental Assistants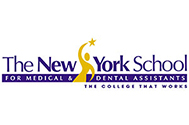 Locations: Queens
Program Type: Certificate (10 months) & AOS Degree (16 months)
New York School of Medical and Dental Assistants' medical assisting training through its certificate and associate degree prepares you with a competitive edge in the job market as, apart from certification as a medical assistant, you will also stand eligible to take the Phlebotomist and the Registered Medical Assistant exam. In its 50 years, this school has trained many graduates to successfully take up entry-level medical assisting positions in various areas of medicine, including pediatrics, gastroenterology, obstetrics, gynecology, dermatology, cardiology, pulmonology, and chiropractics. Both the programs cover the administrative and clinical duties and include courses in anatomy & physiology, pharmacology, treatment room procedures, lab techniques, computer applications, health insurance electronic health records and medical office management.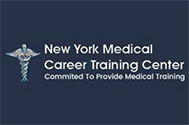 Locations: Flushing & Manhattan
Program Type: Certificate (25 weeks)
By graduating from one of the top medical assistant schools in NY, you can set foot onto a stable career which comes along with the convenience of flexible work hours. Furthermore, if you prefer flexibility in your academic schedule as well, then New York Medical Career Training Center has got you covered with an option of morning, afternoon, evening, and weekend schedules. This certificate program entails completing a total of 900 hours, out of which, 600 hours will be in theory and the remaining 300 hours in an externship experience. Throughout the coursework, you will master administrative, clinical and lab skills by taking courses in anatomy, physiology, medical terminology, phlebotomy, electrocardiography, medical billing, and computer skills. Upon graduation, you will develop all necessary skills required to work alongside physicians and doctors, and ensure the smooth functioning of a medical office.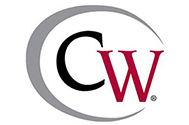 Locations: White Plains
Program Type: Certificate
To complete your medical assisting training in New York, The College of Westchester offers a certificate program that provides for a solid foundation in administrative and clinical skills. The curriculum requires you to complete a total of 36 credits, comprising, 33 in medical assisting courses and 3 credits in electives. A choice of electives partly allows you to customize your coursework as you can choose a course based on your interests. The electives are offered in the general education and medical-related courses. However, if you haven't already completed an English composition course, then you must take the English Composition course as your elective. The core courses that you take include medical terminology, healthcare law and ethics, human biology, administrative medical procedures, phlebotomy, diagnostic clinical applications, and office applications.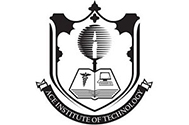 Locations: New York & Elmhurst
Program Type: Certificate
One of the well-known medical assistant schools in New York, Ace Institute of Technology aims to support aspirants with student-friendly policies, financial aid opportunities, and a career-ready curriculum that includes training in back and front office duties. Also, as part of the program, you are provided with essentials such as the medical assistant uniform, stethoscope, and sphygmomanometer. Through theory and practical learning, you become proficient in performing electrocardiography, phlebotomy, processing of medical payments, bills, insurance claims, and assisting a physician during patient examination. Graduates of the program are encouraged to take the certified clinical medical assistant exam administered by NHA, in addition to the certified medical assistant exam.
Our Ranking Methodology
FAQs Answered
How Many Schools in New York are Currently Offering Medical Assisting Programs?
What are the 5 Best Medical Assistant Programs in New York?
1) Mildred Elley
2) Monroe College
3) Branford Hall Career Institute
4) Columbia-Greene Community College
5) SUNY Broome Community College
Nearby States

Cities

Popular Related Articles