Medical Assistant Schools in Colorado
Following are the 10 Best Medical Assistant Programs in Colorado for 2023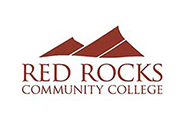 Locations: Arvada
Program Type: Certificate & AAS Degree
Completing your medical assisting training from one of the top medical assistant schools in Colorado can help you graduate with the skills and knowledge that are currently in demand with local employers. Red Rocks Community College is committed to providing professional training that translates into suitable placements soon after graduation. Depending on your career goals, you can choose either from its certificate or associate degree. While the certificate is a 37-credit curriculum, the associate degree requires completing a total of 60 credits. The core medical assisting coursework is rigorous, and it is preferable to avoid working during the program. Some of the core medical assisting courses you will take in both the programs include medical terminology, medical office administration, laws & ethics, medical office financial management, lab skills, and pharmacology. The associate degree additionally includes courses in English, general education, and electives. Regardless of the program, you enter, the college requires you to complete pre-requisite courses in Math before starting with the core courses.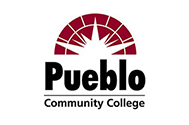 Locations: Pueblo
Program Type: Certificate & AAS
The medical assistant education offered by Pueblo Community College prepares students for a rewarding career in the healthcare field. If you are keen on completing your training quickly, you can opt for the 40-credit certificate program or enroll for the 60-credit associate degree, if gaining a well-rounded education is what you aspire. The certificate covers both the clerical as well as clinical courses and teaches you medical terminology, medical office administration, clinical functions, medical office financial management, medical assisting lab skills, pharmacology, and nutrition. Whereas the associate degree, in addition to these courses includes general education coursework in communication, psychology, and human growth & development. Classes for both the programs start in fall and are taken on a full-time basis. Your learning here includes extensive hands-on practice at the college's simulation lab which is well-equipped with an EKG machine, examination tables, other tools, and equipment you find in a real-time medical clinic. You end the program with a preparation course and an externship experience that prepare you for the RMA exam and your medical assisting career, thereafter.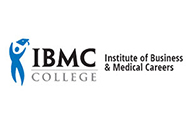 Locations: Fort Collins, Greeley, & Longmont
Program Type: Diploma (Clinical Medical Assisting) & Associate of Occupational Studies Degree (Clinical Medical Assisting)
If you are aspiring to kick start your career in the allied healthcare field, you must first gain the professional expertise by enrolling into any one of the prominent Colorado medical assistant programs. The diploma and associate degree programs offered by IBMC are typically meant for those inclined towards managing the back-office responsibilities of a medical clinic. While the diploma serves you well to work as an entry-level medical assistant, however, if you choose to complete the associate degree, you will be taking additional coursework in psychology, mathematics, communications. These additional courses broaden your learning curve and enhance interpersonal communication skills. The diploma consists of 14 classes and takes 10 months to complete. On the other hand, the associate requires completing 26 classes over a period of 19 months. As a student of IBMC, you not only practice hands-on skills during an externship experience, but you may also get an opportunity to participate in community events wherein you provide direct patient care for vulnerable populations. This learning experience can further hone skills and add value to your resume.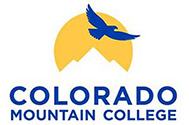 Locations: Edwards
Program Type: Certificate & AAS degree
To become a medical assistant in CO, you can either complete the certificate or associate degree offered by the Colorado Mountain College. This is one of the few medical assistant programs in Colorado that boasts of an above-average exam pass rate, besides an impressive placement rate of 100%.
With a combination of online and on-campus classes, here you can complete your training at your convenience. Both the programs extensively cover clerical and clinical courses helping you graduate with a comprehensive skill-set. Some of the front office duties you learn include maintaining records, medical transcription, processing insurance claims, and finance practices. Proficiency in the clinical duties is gained through courses in EKGs, phlebotomy, administration of medications, and lab & diagnostic tests. Upon graduation, you will be prepared to explore employment opportunities in various roles, including that of a medical office assistant, medical billing specialist, and a medical file clerk.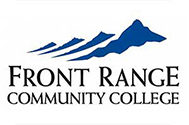 Locations: Longmont, Larimer, & Westminster
Program Type: Certificate & AAS Degree
Are you searching for medical assistant schools in CO to reach your goal of becoming a healthcare professional? Well, then you can give a thought to the medical assistant training offered by Front Range Community College through its certificate and associate degree programs. The 35-credit certificate will help you enter the workforce in as little as two semesters, whereas the 60-credit associate will take four semesters to complete. Regardless of the program you enter, you will master clerical and clerical skills such as medical office procedures, insurance billing, coding, physical examinations of patients, diagnostic tests, administration of medications, and first aid. Also, both the programs include an unpaid internship experience at a physician's office under the supervision of a mentor. You need to note that if you choose to enroll for the two-year associate degree, you must complete elective courses in addition to the core medical assisting coursework.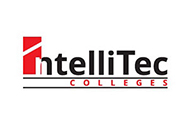 Locations: Colorado Springs, Grand Junction, & Pueblo
Program Type: Certificate
As a medical assistant, you will be fulfilling multiple duties at the front and back office of a medical facility. This career offers many advantages such as job security, flexible work hours, and short duration of training. To become a medical assistant in Colorado you can consider the certificate program offered by Intellitec College. The program trains you with a comprehensive skill set and helps you graduate within a short span of 12 months. With the college offering this program at three locations in the state, you can complete your training at a campus close to you.
You will learn about clinical and administrative functions such as recording patient's information, checking vital health signs, drawing blood, processing medical bills, and coordinating with insurance companies to process claims. For practical experience, you will undergo a clinical rotation of 160 hours. This externship experience will be provided in a real-world healthcare setting under the guidance of a trained faculty member. Upon graduation, you can explore employment opportunities in a variety of settings, including physician offices, laboratories, physical therapists' offices, hospital chiropractic offices, and sports medicine facilities.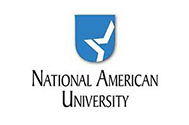 Locations: Centennial & Colorado Springs
Program Type: Associate Degree (Medical Administrative Online Degree)
If you are inclined towards the administrative side of medical assisting and would prefer to complete your coursework online, then the associate degree offered by National American University can be just right for you. This online program is rigorous and comprises 38.5 credits of core courses, 9 credits of support courses, and 42.5 credits in general education courses. The core courses include training in medical terminology, pharmacology, medical law & ethics, medical records management, pathophysiology, coding & billing, and computer software used in a medical office. The support courses introduce you to the business and management aspect of a medical office and the general education courses aim towards enhancing your communication and critical thinking skills. After completing all the courses, you can either chose to complete a practicum or take an introductory course in the U.S. healthcare delivery.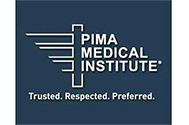 Locations: Aurora, Colorado Springs, & Denver
Program Type: Certificate
A medical assistant is a multi-tasker who likes to help people? If this sounds like you, then you must explore medical assistant programs in CO to gain formal education and enter the healthcare workforce as a certified medical assistant. Pima Medical Institute's certificate prepares you to work at entry-level positions in various types of health settings such as physician's offices, hospitals, clinics, and outpatient facilities. The program requires you to complete 34 credits over a period of nine months and covers courses in both, the administrative and clinical functions. Upon graduation, you will be eligible to take the national certification exam and join the workforce or alternatively, you can choose to further your education through a seamless transfer of credits towards an associate degree in Health Care Administration.
Locations: Littleton
Program Type: Certificate
Arapahoe Community College offers a medical assistant certificate for helping students fast-track their career in the healthcare field. The 29-credit hour course equips students with the essential skills required to deliver efficient clinical and administrative services in a variety of healthcare settings. The curriculum is structured in a manner to allow you to enter the workforce even before you complete your education. Some of the courses you take include law & ethics, medical terminology, medical office administration, basic routine lab functions, clinical skills, and pharmacology. The program ends with an internship at a local clinic.
If you are interested in handling only the front office functions, you can opt for ACC's 9-credit medical office administrative assistant program that comprises three courses in law & ethics, medical terminology, and medical office administration.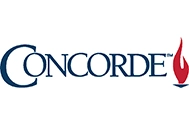 Locations: Aurora
Program Type: Diploma
Ranked among the reputable medical assistant programs in Colorado, Concorde Career College offers a diploma that prepares you to become a competent health care professional. The program can be completed in just 9 months, which means you need not wait long to start your professional journey. Both daytime and evening class options are available. The course curriculum contains subjects such as medical terminology, human body & anatomy, pharmacology, diagnostic procedures, laboratory processes, medicine administration, and venipuncture. Towards the end of the program, you complete a clinical practicum in a real-world setting under the guidance of an expert faculty. Admission into the program is on a rolling basis with new classes commencing every month, giving you the option to start whenever you are ready.
Our Ranking Methodology
FAQs Answered
How Many Schools in Colorado are Currently Offering Medical Assisting Programs?
What are the 5 Best Medical Assistant Programs in Colorado?
1) Red Rocks Community College
2) Pueblo Community College
3) IBMC College
4) Colorado Mountain College
5) Front Range Community College
Nearby States

Popular Related Articles