Medical Assistant Schools in Missouri
Following are the 7 Best Medical Assistant Programs in Missouri for 2023
1)
Midwest Institute
Ranking Score:

92.00
Locations: Earth City & Fenton
Accreditation: ABHES
Program Type: Certificate
Located at St. Louis, Mo, Medwest institute has been providing medical assisting training for over 53 years. Apart from on-campus classroom learning, a hybrid format of this program is also available which allows you to study at your convenience. The course mainly comprises of clinical coursework with includes registering medical histories, measuring crucial stats, performing EKG's and assisting physicians. The administrative coursework includes maintaining medical records, bookkeeping, coding and processing insurance, and managing official duties.
You can complete this program in less than a year and upon graduation, you can take nationally recognized American Medical Technologists (ATM) Certification exam to earn the credential of RMA.
2)
St. Louis College of Health Careers
Ranking Score:

92.00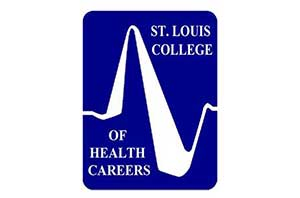 Locations: St. Louis & Fenton
Accreditation: ABHES
Program Type: Diploma & Associate
There are two medical assistant programs being offered by St. Louis College of Health Careers which prepares students with a combination of academic studies and practical training.
Diploma: This is a 36-week program, divided into two semesters and focuses on imparting core knowledge of medical terminologies and clinical procedures, office procedures and externship. Upon completion of this program, you can take CMA exam administered by AAMA.
Associate of Applied Science: This is a 72-week course classified into 4 semesters. Apart from the coursework of diploma program, it also includes general education in English, sociology, mathematics and human pathology, and advanced education on medical law, electronic health records lab & theory and medical billing procedures. Upon completion of A.A.S degree, you can take the RMA exam and become a registered medical assistant.
3)
WellSpring School of Allied Health
Ranking Score:

86.45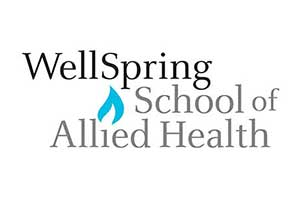 Locations: Kansas City & Springfield
Accreditation: ABHES
Program Type: Certificate
WellSpring School of Allied Health offers a med assistant course at its two campuses in Missouri located at Kansas City and Springfield. This is a 40-week coursework which is designed to establish you with a rewarding career in the medical field. The coursework comprises of, but not limited to, med terminologies, surgical procedures, emergency management, medical coding, nutrition and wellness.
The program has flexible scheduling. If you are a day student, you can take classes for just 2.5 days each week and complete the course in 10 months. If you opt for evening classes, you need to take classes for 2 evenings every week & 2 weekends every month and you can complete the program in 16 months. For both day and evening classes, professional faculty will give you entire training in interactive classrooms and real-world like healthcare setting.
Upon completion of this program, you will be eligible to take two nationally registered certification exams: Certified Medical Assistant Exam and Certified Phlebotomy Technician Exam.
4)
East Central College
Ranking Score:

83.47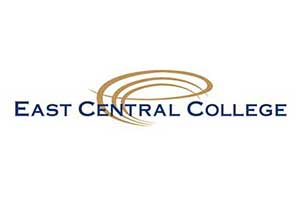 Locations: Union
Accreditation: CAAHEP
Program Type: Certification & AAS Degree
Located at Union, MO, East Central College (ECC) offers a med assisting course which is a combination of theoretical studies and practicums. You will be taught about specialized skills which includes patient interactions, medical coding & billing, and maintaining appointments & health records. You will also learn how to prepare students for examinations and treatments, conduct lab testing, and record patient vital signs.
Upon completion of this course, you will be fully prepared to sit for CMA exam and kick-start your career at an entry-level position in patient care facilities or ambulatory settings. As per the annual report by MAERB for the year 2017, 100% A.A.S degree graduates and 82% certificate graduates cleared CMA exam.
5)
Midwest Technical Institute
Ranking Score:

81.99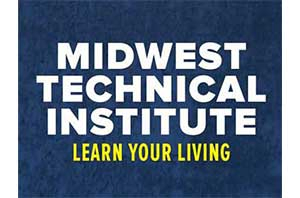 Locations: Springfield
Accreditation: CAAHEP
Program Type: Diploma (9 months)
Midwest Technical Institute offers 765-hour medical assisting training at its Springfield campus in Missouri. This 26.5-credit program can be completed in typically 35-weeks, with flexible day and evening classes. The coursework is divided into six training modules – the first one will be about basic medical terminologies and the last one will be a 225-hour clinical externship. You can take all other modules in any order as per your preference.
Upon successful completion of the program you will be fully trained to assist physicians with all types of clinical and clerical tasks required to perform efficiently at the office. You will also be eligible to take the certification exam which can further improve your employment opportunities. In last three years, the average retention rate of this program was 67.12% and nearly 80% graduates successfully found a job in healthcare settings.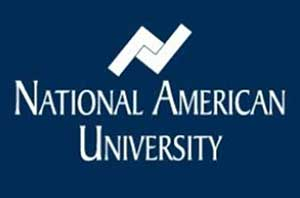 Locations: Kansas City & Independence
Accreditation: CAAHEP
Program Type: Diploma
National American University offers a medical assistant course at two conventional campuses: 'Zona Rosa' located at northland region of Kansas City and 'Independence' located at east side of Kansas City. The main coursework includes medical law, ethics, record management, lab testing, clinical duties, and office procedures. It takes around 65 weeks to complete the course.
Upon graduation, you will be fully prepared and eligible to sit for four certification exams and obtain the credentials of a Certified Clinical Medical Assistant, Registered Medical Assistant, National Certified Medical Assistant, and Clinical Medical Assistant Certification. Each one of these certifications will brighten your employment chances and take your career to next level.
7)
Bolivar Technical College
Ranking Score:

77.45
Locations: Bolivar
Accreditation: ABHES
Program Type: Certificate (8 months) & A.S Degree (1 year)
Bolivar Technical College (BTC) mainly focuses on providing healthcare education and offers small class sizes, friendly learning environment, and trained staff and faculty who are always ready to help students. At BTC, the medical assistant program has recorded 100% national certification pass rate and 100% job placement in the year 2017.
Certificate Program: This is a 2-semester course comprising of medical billing & coding, computer literacy, upholding medical records and hands-on practice with mannequins in the first semester whereas second semester will focus on clinical tasks such as body examinations, illness, disorders, medication, diagnostic assessments and practical training at various healthcare settings.
Associate Degree Program: First two semesters coursework is similar to a certificate program and additionally involves a third semester which includes psychology, biology, mathematics, English compositions and human communications.
Our Ranking Methodology
FAQs Answered
How Many Schools in Missouri are Currently Offering Medical Assisting Programs?
What are the 5 Best Medical Assistant Programs in Missouri?
1) Midwest Institute
2) St. Louis College of Health Careers
3) WellSpring School of Allied Health
4) East Central College
5) Midwest Technical Institute
Nearby States

Cities

Popular Related Articles