Medical Assistant Schools in Idaho
Following are the 7 Best Medical Assistant Programs in Idaho for 2023
1)
College of Western Idaho
Ranking Score:

93.1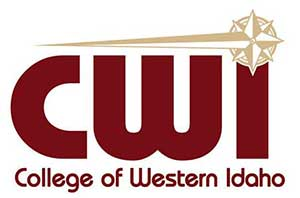 Locations: Boise
Accreditation: CAAHEP
Program Type: Certificate
The med assisting training at College of Western Idaho can be completed in 9 months. The curriculum is a combination of classroom studies and online classes. Typically, you will go through a 256-hour theoretical & lab training which take around 8 months' time and a 160-hour externship which can be completed in 4-6 weeks. Your core coursework will include med terminologies, medical billing & coding, nutrition, dosage calculation and other clerical and clinical procedures. Upon graduation, you will be eligible to take RMA exam and further your studies and career.
2)
Idaho State University
Ranking Score:

90.8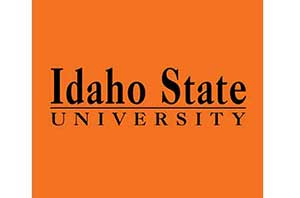 Locations: Pocatello
Accreditation: CAAHEP
Program Type: A.A.S Degree
At Pocatello, Idaho State University offers a 2-year medical assistant training which is divided into five semesters. The first four semesters comprises of clinical procedures such as taking vital signs, recording medical histories of patients, preparing patients for physical exams and treatments, and conducting lab testing. You will also learn about clerical procedures such as processing insurance claims, booking appointments, maintaining inventory and billing. The fifth and final semester includes a total of 14-credit clinical & administrative externships & seminars.
Please note: Admissions are accepted every January and only 18 students are admitted each year. Your classroom hours will vary from semester to semester.
3)
College of Southern Idaho
Ranking Score:

89.4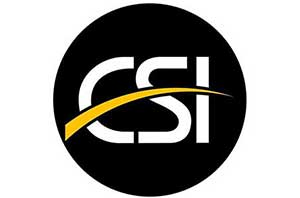 Locations: Twin Falls
Accreditation: CAAHEP
Program Type: Certificate
Located in Twin Falls, Idaho, College of Southern Idaho provides a 10-month medical assistant program where you get to learn about office applications, general education, psychology, med terms, anatomy, pharmacology, human diseases and clinical procedures. You are also recommended to take two elective courses in communication and wellness. This 40-credit hour program will prepare you to sit for CMA exam and kick-start your career with an entry-level position in healthcare, patient care or ambulatory setting.
4)
College of Eastern Idaho
Ranking Score:

88.3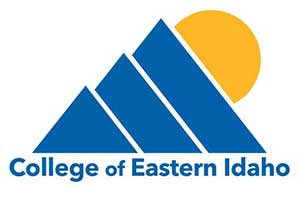 Locations: Idaho Falls
Accreditation: CAAHEP
Program Type: A.A.S Degree
At College of Eastern Idaho (CEI), you can enroll for a 63-credit med assistant degree which offers hands-on training, small class size of 12:1 student-faculty ratio, and excellent individualized services at an affordable cost. The theoretical and practical training is divided into 4 semesters and a summer session, and entire coursework can be completed in 2 years. You will be required to complete pre-requisites courses, which is also a part of the curriculum, and thereafter you can start the core studies in phlebotomy, medical ethics, pharmacology, human diseases, and clinical & clerical procedures.
5)
Carrington College
Ranking Score:

86.4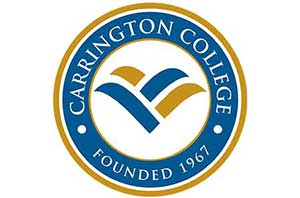 Locations: Boise
Accreditation: ABHES
Program Type: Certificate
In Boise, Idaho, Carrington College offers a 36-week medical assisting program. You can expect hands-on training, qualified faculty, clinical rotations, and career-ready education at Carrington, which will prepare you to effectively perform clinical tasks, clerical procedures, and laboratory testing, required to assist physicians or other healthcare professionals in patient care centers, ambulatory setting or outpatient facilities. Once you complete this program, you will be fully prepared to sit for national certification exams and successfully establish your career in the healthcare field.
6)
Lewis-Clark State College
Ranking Score:

85.1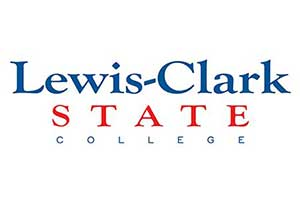 Locations: Lewiston
Accreditation: CAAHEP
Program Type: A.A.S and B.A.S
Running since 1893, Lewis-Clark State College (LCSC) offers a 2-year associate degree and a 4-year bachelor's degree in medical assisting. With a student-faculty ratio of 13:1 and highly qualified trainers, LCSC is providing affordable education with the lowest in-state tuition fees in the state of Idaho. The 4-semester A.A.S MA program has a coursework of 64 credits and these credits are transferable to 8-semester B.A.S MA program which has a coursework of 120 credits. Both the programs will prepare you to establish your medical career as a medical assistant or certified medical assistant (upon clearing certification exam).
7)
North Idaho College
Ranking Score:

83.2
Locations: Coeur d' Alene
Accreditation: CAAHEP
Program Type: Certificate and A.A.S Degree
At Coeur d' Alene, North Idaho College offers two medical assistant programs which are a combination of online classes, scheduled lab training and assorted experiential learning.
Certificate: This is a 47-credit program divided into 4 semesters. The coursework includes core studies on clerical and clinical procedures, along with phlebotomy, pharmacology, psychology and sociology. You will also undergo a 5-credit externship after completion of the required coursework.
A.A.S degree: This is a 60-62-credit program, divided into 5 semesters. It includes entire certificate coursework and advanced courses on human diseases, word processing, and legal issues in healthcare.
*Enrollments to MA programs take place every fall and the credits earned during certificate program are transferable to the degree program.
Our Ranking Methodology
Nearby States

Popular Related Articles