Medical Assistant Schools in Oregon
Following are the 10 Best Medical Assistant Programs in Oregon for 2023
1)
Pioneer Pacific College
Ranking Score:

95.25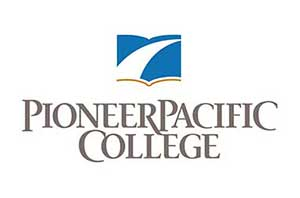 Locations: Beaverton, Springfield, & Wilsonville
Accreditation: ABHES
Program Type: Diploma, Diploma with Limited X-Ray, Associate, and Associate with Limited X-Ray
Pioneer Pacific College (PPC) offers four different MA programs: 50-week Diploma, 60-week Diploma with Limited X-Ray, 70-week Associate degree, and 80-week Associate with Limited X-Ray Degree.
In all the 4 programs you will learn various types of MA skills i.e. clinical skills, administrative skills and lab skills. If you opt for additional diploma/associate with limited X-Ray course, you will also be prepared to execute the roles of an X-Ray technicians and obtain ARRT limited scope exam. This will be additional knowledge that you can gain and further brighten your career in the medical field.
*Special Note: Graduates from Springfield or Wilsonville PPC campuses are eligible to take CMA exam whereas eligibility to take RMA and NCMA exams are open for all campuses.
2)
Portland Community College
Ranking Score:

94.50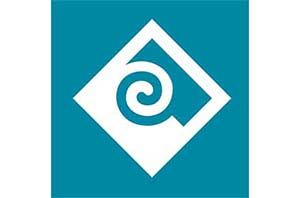 Locations: Portland
Accreditation: CAAHEP
Program Type: Certificate
Portland Community College (PCC) offers competitive MA training where only 24 students are enrolled every fall and spring terms. This is a 9-month training program and only day classes are available. Upon completion of this training, you earn a 1-year certificate and part of the training-credits are transferrable to associate degree. The most unique feature about this program is that it has a patient centered medical home model which prepares students for playing an active role in the healthcare industry.
The training comprises of seminars, administrative procedures, clinical phlebotomy, medical science, coding, billing, bookkeeping, insurance claims, and externship. Upon graduation, you will be eligible to take national AAMA certification exam to become a certified medical assistant.
3)
Concorde Career College
Ranking Score:

91.45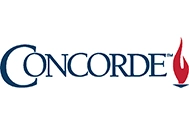 Locations: Portland
Accreditation: CAAHEP
Program Type: Certificate
The 9-month MA training at Concorde Career College has a convenient enrollment policy where you have the liberty to apply/start your classes in any month of your choice throughout the year. The curriculum covers all aspects of clinical and clerical tasks required to perform in a physician's office.
Your clinical coursework includes taking patients medical histories & vital stats, handling emergency situations, preparing patients for examination & treatments, helping physicians, and taking infection control measures. Your clerical coursework includes bookkeeping, admitting patients & recording details, filing insurance claims and improving patient care. After completing the coursework, you will undergo externship where you will practice MA job duties in real-world setting.
4)
Clackamas Community College
Ranking Score:

90.88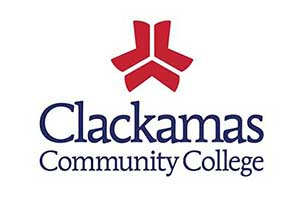 Locations: Milwaukie
Accreditation: CAAHEP
Program Type: Certificate
If you are looking to enroll for medical assisting training at Clackamas Community College, you must know that MTH-060 is the minimum placement requirement for the term year 2018-19 and it will be changed to MTH-065 for the term year 2019-2020 and beyond. With this high benchmark, Clackamas graduates recorded a 100% CMA exam clearance rate, 100% employment rate and 100% employer satisfaction rate in the past 5 years.
This 1-year certificate program requires a completion of around 53-54 credits of coursework. You will learn how to efficiently perform clerical, clinical and general functions at a physician's office and liaison between healthcare professionals and patients, and improve the patient care standards. Upon completion of the coursework, you need to go through a mandatory externship in a healthcare setting, conduct a 20-hour health-related community services and take the CMA exam in order to meet graduation requirements.
5)
Carrington College
Ranking Score:

88.76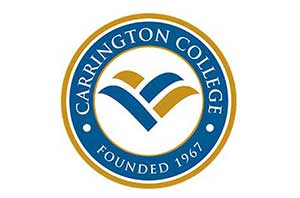 Locations: Portland
Accreditation: CAAHEP
Program Type: Certificate & Associate
If you are looking to pursue a medical assisting career, then Carrington College can be your answer. Upon enrolling to med assistant program, the college offers a fully equipped student support services which includes scholarships, financial help, fixed tuitions, tutoring groups with instructors, study groups with students, externships, fieldwork, and job search support. From 2012 to 2016, the Portland campus recorded an average job placement rate at 74%.
You can complete the certificate program within a year and associate degree in less than two years. Your basic education will be focused on managing administrative tasks and clinical procedures which will facilitate you to work at physicians' clinics, patient care centers or acute centers.
6)
Central Oregon Community College
Ranking Score:

85.45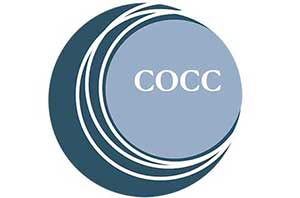 Locations: Bend
Accreditation: CAAHEP
Program Type: Certificate
Situated in Bend, OR, Central Oregon Community College offers an extensive medical assistant course which can be completed in 18 months. You will have to go through a perquisite course before entering into the main course. The suggested course of study for full-time students placing into Math 95 (Math Placement Test) is a 5-term option whereas for students placing below Math 95, are recommended to select a 6-term option. The coursework for both terms is similar with some additional focus on math literacy.
Upon successful completion of the course, you will be fully capable to perform clinical and clerical duties at physicians' office and you will also be prepared to take certification exam. As per an average of last five years, over 97% COCC graduates have cleared the certification exams.
7)
Southwestern Oregon Community College
Ranking Score:

81.89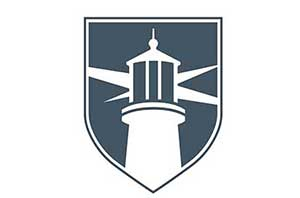 Locations: Coos Bay
Accreditation: ABHES
Program Type: AAS Degree
The 90-credit AAS medical assistant course at Southwestern Oregon Community College prepares you for entry level positions in the allied health field. This is a structured educational program that can help you attain three different career pathways. A 14-credit course can help you become a clerk in healthcare setting, 31-credit course enables you to work as personal care aide, and a 49-credit course will get you a medical clerical job. In addition, you can also complete a 14-credit course on basic allied health care and become a home health aide. Upon completion of entire coursework, you become a medical assistant.
Depending upon your college placement details, you will be required to take a pre-program course which includes basic computers, mathematics, keyboarding, and academic literacy. The core program course is of two years and each year is classified into three sessions. Upon completion of this course with a grade 'C' or better, you can take a 4-credit allied health back office course and develop extensive MA skills.
8)
Lane Community College College
Ranking Score:

78.56
Locations: Eugene
Accreditation: CAAHEP
Program Type: Certificate
Located at Eugene, OR, Lane Community College offers a 1-year med assisting program which will prepare you for the national certification exam and establish a successful career in the healthcare industry. In the last 5 years, 77.39% graduates of this program successfully found a job.
Upon enrolling to this program, you will be trained in preparing patients for medical examinations, measuring height & weight, taking temperatures and drawing blood, sterilizing equipment, giving injections & medical assistance, and conducting diagnostic lab testing as a part of your clinical curriculum. Your administrative training will include managing appointments, maintaining medical records and processing insurance claims.
9)
Linn Benton Community College
Ranking Score:

76.54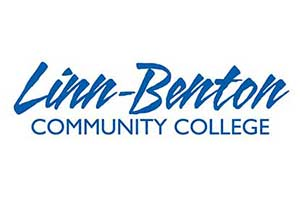 Locations: Lebanon
Accreditation: CAAHEP
Program Type: AAS Degree
Linn Benton Community College (LBCC) offers a 2-year MA degree program which begins each fall. The program has some college-specific admission requirements and a limited number of students are enrolled each year with cohort classes. In last five years, this program recorded 87% retention rate, 97% graduates successfully found employment and 93% cleared the certification exam.
The curriculum of this program is designed to train you with basic medical duties, clinical procedures and clerical tasks that are required to work efficiently in a healthcare setting. The coursework includes, but not limited to, obtaining patient histories, recording vital stats, lab testing, preparing patients for X-rays, taking patient EKG's, booking appointments, completing insurance claims and conducting medical billing & coding.
10)
Columbia Gorge Community College
Ranking Score:

70.45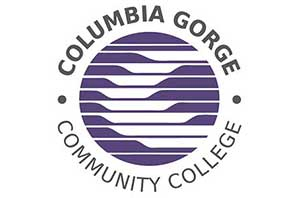 Locations: The Dalles
Accreditation: CAAHEP
Program Type: Certificate
Columbia Gorge Community College (CGCC) has been providing med assisting program for more than a decade now and in the last five years, this program has recorded an average of 92.7% retention rate, 100% graduate satisfaction rate, 75% graduates were successfully employed and 100% employers were satisfied by their services at the workplace.
The coursework comprises of a prerequisites which includes English composition (WR 121), basic algebra (MTH 60), human anatomy & physiology (BI 121) and medical terminology (MP 111) and the core coursework includes clerical procedures, clinical functions, lab testing, and clinical practicum. Upon completion of this program, you can take the certification exam and enrich your employment opportunities.
Our Ranking Methodology
Nearby States

Popular Related Articles