Medical Assistant Schools in Kentucky
Following are the 13 Best Medical Assistant Programs in Kentucky for 2023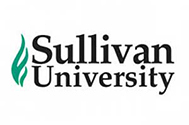 Locations: Lexington
Program Type: Associate of Science in Medical Assisting
If you are searching for a medical assistant school in Kentucky, then you need to know that Sullivan University trains you in both the front and back-office functions through its associate degree. To complete this degree, it takes around 18 months. The skills you master include scheduling appointments, patient record keeping, billing and insurance, drawing blood, taking vital signs, administration of medications, EKGs, and assisting the physician during minor procedures carried out at the medical office. Besides, you will also learn about keyboarding essentials, public speaking, professional development, and also participate in two externships at local medical settings.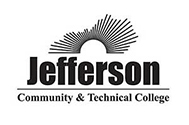 Locations: Louisville
Program Type: Certificate & A.A.S. Degree
Jefferson Community and Technical College offers a diverse range of medical assisting related programs to suit your individual career goals. The college offers a total of four different undergraduate certificate programs for aspiring medical assistants, medical office administrative assistants, medical record specialists, and medical scribes. While the medical assisting course takes 80 weeks to complete, the medical office administrative program spans across 32 weeks. If you choose to complete the medical record specialist course you will take 64 weeks, whereas the medical scribe program requires a period of 48 weeks to graduate. Additionally, the college also offers an associate degree in medical assisting that takes two years to complete.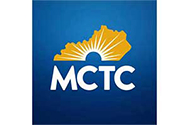 Locations: Maysville
Program Type: Certificate, Diploma & A.A.S. Degree
Considered among the well-known medical assistant colleges in Kentucky, Maysville Community and Technical College focuses on the all-round development of its students. Practical training is emphasized and its experienced faculty further adds to the learning by bringing in their rich experiences to the classroom. If you want to master both the clerical and clinical skills, you can opt for either the diploma or associate degree that cover a broad spectrum of functions carried out at a physician's office. On the other hand, if you are inclined towards front office duties, you can either complete the 17-20 credit medical office administrative course or opt for the certificate in insurance billing and coding. The college also offers an 11-18 credit certificate program that trains you to become an electrocardiograph technician.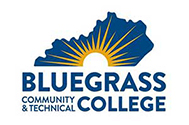 Locations: Lexington
Program Type: Certificates, Diploma & A.A.S. Degree
By teaching you the professional skills, knowledge, and behavior, Bluegrass Community and Technical College's medical assisting programs prepare you to be an effective liaison between the physician and patients. With a placement rate of 100%, the college's certificate, diploma, and associate degree, help students reach their career goals, soon after graduation. While the diploma and associate degree offer a comprehensive curriculum, covering clerical and clinical duties, the certificate program comes with three options to specialize either as a phlebotomy technician, a medical office administrative assistant or a medical office insurance billing and coding specialist. The diploma and associate degree take four semesters to complete, whereas the certificate programs are short, each comprising of 20 credit hours.
Locations: Henderson
Program Type: Certificate & A.A.S. Degree
Henderson Community College offers extensive medical assisting training in Kentucky through its certificate, diploma and associate degree programs. Depending on your career goals, you can choose from a variety of options which include a 64-week medical assisting certificate, a 32-week medical office admin assistant certificate and a 32-week med office insurance billing/coding certificate. Additionally, there is an associate degree in medical assisting that imparts comprehensive clerical and clinical skills and also enhances your communication and critical thinking. With these two programs, the college provides an option of taking some courses online and this can prove to be beneficial,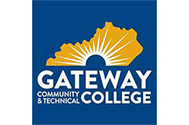 Locations: Florence
Program Type: Certificate, Diploma, & Associate Degree
Medical assisting education offered by Gateway Community and Technical College has been designed in consultation with the industry to make aspirants job-ready upon graduation. The college offers a diploma and an associate degree in medical assisting, as well as an add-on phlebotomy technician certificate course. The associate degree can be completed by opting for either a day or evening schedule and takes about two years to complete. The curriculum comprises 61-68 credits and includes both, a practicum and an externship. On the other hand, even though the diploma entails completing fewer credits, just like the degree program, you are provided a hands-on learning opportunity through a practicum and externship. The phlebotomy certificate makes you eligible for the phlebotomy technician certification exam and can be completed as an optional add-on after completing either of the medical assisting programs.
Locations: Louisville
Program Type: Diploma & Associate
If you are exploring medical assistant schools in Kentucky, then you can consider ATA College. It offers a diploma as well as an associate degree that provide hands-on training, simulation learning and well-designed coursework delivered by qualified instructors. Thanks to the hybrid nature of both the programs, you can earn some of your credits online. Moreover, face-to-face classes are offered either as a day or evening schedule, allowing students to pursue this degree at their convenience. While the diploma takes 10 months, the associate degree can be completed in 17 months. As a graduate of either of the two programs, you will stand eligible to take both, the national certification exam for medical assisting and NHA's phlebotomy technician certification exam.
Locations: Bowling Green, Erlanger, Hopkinsville, & Owensboro
Program Type: Certificate
If you find a calling in the healthcare field, then Ross Medical Education Center's medical assisting certificate program can prepare you for a promising career in as little as 7.5 months. The college is equipped with a state-of-art facility, complemented by its experienced and dedicated faculty. The certificate is offered in two formats, day and evening, so you can choose a schedule that suits you, especially if you are working in the day and concurrently want to pursue academics. The coursework is classified into six different independent modules and you get the liberty to complete these modules in an order of your choice. Also, the six-week externship which forms an integral part of your program, allows you to apply the newly acquired clerical and clinical skills in a real-world setting.
Locations: Richmond
Program Type: Certificate
Medical Career and Technical College's career-ready medical assistant program in Kentucky prepares you for entry-level positions in the healthcare field. The curriculum focuses on vital administrative skills such as insurance and billing, maintaining patient records, greeting patients and answering calls. Clinical training in lab procedures, EKGs, sterilization of instruments, administration of medications, taking vital signs and assisting the physician during minor surgical procedures also form a part of your coursework. The program spans across 54 weeks and offers a subject focused curriculum where you take one course at a time, attending classes only twice a week. Overall, there are eight subjects or topics that are to be completed in a total duration of 912 clock hours.
Locations: Somerset
Program Type: Certificate & Diploma
Somerset Community College's medical assisting education is an ideal blend of theory and practice. To enter this field, you can either complete the certificate or diploma program being offered by the college. While the diploma is comprehensive, covering the clerical and clinical functions and requires completing 54-58 credits; the certificate is centered on the administrative functions and entails completion of 18-24 credit hours. With the diploma, you can complete the program in three semesters and take the national certification exam, whereas the certificate prepares you for a career as a medical office administrative assistant in just two semesters. To optimize learning, during the last semester of both the programs, the college provides an externship experience that hones your skills and knowledge and helps for a seamless transition into the workplace.
11)
American National University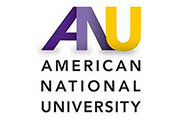 Locations: Louisville, & Pikeville
Program Type: Certificate & Associate
To become a medical assistant in the Bluegrass State, you can either opt for the certificate or associate degree offered by American National University. While the certificate can be completed in ten months, the associate degree takes a total of 20 months as it also includes courses in liberal arts and general education. Graduates of the certificate program stand at an advantage to start earning much early as compared to the associate degree, and should they choose to continue their education, 100% of the certificate credits are transferable towards earning an associate degree. Both the programs include extensive hands-on learning, starting with simulation sessions at the college's lab, followed by an externship course where you apply clinical and clerical skills in a real-world setting. Furthermore, if you desire advanced medical degrees, completing either of the programs sets you on a progressive path that leads to a bachelor's in health services management and a master's degree in healthcare.
Locations: Bowling Green
Program Type: Diploma
Whether you are a high school student or someone who is already working, Daymar College's medical assisting diploma prepares you for a stable healthcare career. The program suits the needs of working students as some courses are offered online. Moreover, with day and evening class options, it further adds to the flexibility. The curriculum is structured to teach both clerical and clinical functions. Some of the courses that you take include medical terminology, communication, anatomy and physiology, phlebotomy, medical office administration, medical law and ethics, and lab and exam room procedures. Upon completion of the program, you can work as an entry-level medical assistant in doctor's offices, hospitals, and healthcare organizations.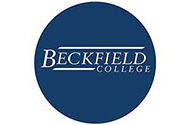 Locations: Florence
Program Type: Diploma
If working alongside a physician in a medical office interests you, then completing a medical assisting diploma program from Beckfield College can get your started in just 12 months. Through rigorous didactic classes and lab training, you master clerical and clinical functions that are carried out at a medical office. You learn to schedule appointments, take vital measurements, measure a patient's vitals, phlebotomy skills, and medical laws & ethics. Upon graduation, you gain eligibility to take the national certification exam and earn the credential of a certified medical assistant. Program graduates have been placed successfully at prominent regional employers, working as medical assistants, clinical medical assistants, hospital donor unit assistants, clinical lab aides, and front office assistants.
Our Ranking Methodology
FAQs Answered
How Many Schools in Kentucky are Currently Offering Medical Assisting Programs?
What are the 5 Best Medical Assistant Programs in Kentucky?
1) Sullivan University
2) Jefferson Community and Technical College
3) Maysville Community and Technical College
4) Bluegrass Community and Technical College
5) Henderson Community College
Nearby States

Popular Related Articles