Medical Assistant Schools in New Hampshire
Following are the 3 Best Medical Assistant Programs in New Hampshire for 2023
1)
Manchester Community College
Ranking Score:

96.55
Locations: Manchester
Accreditation: CAAHEP
Program Type: Degree & Certificate
Located in Manchester, Manchester Community College (MCC) offers a 65-credit medical assistant degree program which can be completed in around two years. The coursework is divided into four semesters and primarily focuses on medical terminologies, anatomy, quantitative reasoning, MCC essentials, clinical & clerical procedures, nutrition, phlebotomy and electives.
MCC also offers a short term administrative medical assistant certificate which is a 26-credit coursework aimed to impart specific clerical procedures along with detailed knowledge of medical terminologies, law and human body. You can complete this course in a year and after this, you will undergo a 6-credit certificate in phlebotomy, which will ensure you are fully prepared to work as a med assistant in healthcare setting.
2)
River Valley Community College
Ranking Score:

94.00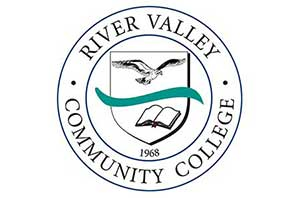 Locations: Claremont
Accreditation: CAAHEP
Program Type: Certificate
River Valley Community College provides a wonderful opportunity for aspiring medical assisting students to undergo a certificate program which is designed to prepare students for an entry-level position in healthcare setting. This program will teach you clerical procedures such as maintaining medical records, fixing appointments, admitting patients, and the works. Your clinical coursework will include preparing patients for treatments, conducting lab tests, drawing blood and taking ECGs.
This is a course for full-time students and can be completed within 3 semesters, however upon request, your program length can be extended to a 4-semester period.
3)
White Mountains Community College
Ranking Score:

93.25
Locations: Berlin
Accreditation: CAAHEP
Program Type: Certificate & Associate
At White Mountains Community College, you can enroll for both certificate and associate degree in medical assisting. The 53-credit certificate course can be completed in 60 weeks and the curriculum comprises of human biology, clinical procedures, phlebotomy, pharmacology, psychology, office systems, medical coding, medical billing and internship.
The associate degree program is a 69-credit coursework which includes entire certificate curriculum and additional studies on electives, mathematics, liberal arts and critical thinking seminars.
Upon completion of either one of these programs, you will be eligible to sit for the CMA exam and brighten your career prospects in patient care setting.
Our Ranking Methodology
Nearby States

Popular Related Articles