Medical Assistant Schools in Massachusetts
Following are the 15 Best Medical Assistant Programs in Massachusetts for 2022
1)
Springfield Technical Community College
Locations: Springfield
Program Type: Certificate & Associate
One of the top medical assistant schools in Massachusetts, Springfield Technical Community College prepares you for a rewarding career in the allied healthcare field by combining practical learning with didactic classes The college offers a certificate, after completing which you can either enter the workforce or advance to the associate degree through the one-plus-one option. While the first year of certificate prepares you with entry-level administrative and clinical skills to work in a variety of medical offices, the associate further expands your knowledge with additional general education coursework. As a student of the 29-credit certificate program, you will participate in a 160-hour clinical practicum, whereas with the 60-credit associate degree you complete an extra 154 hours of clinical experience in various health care specialties.
2)
Mount Wachusett Community College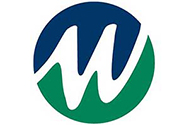 Locations: Gardner
Program Type: Certificate & Associate
By completing your education from Mount Wachusett, you develop the competencies and skills required to work in the challenging allied health sector. This medical assistant school in Massachusetts combines courses in administrative & clinical functions and provides students with an opportunity to complete either a certificate or an associate degree program. The certificate is a short 29-credit program that not only prepares you with the professional readiness to work at entry-level positions but also makes you eligible for the national certification exam. Whereas, the associate degree, in addition to the medical assisting coursework, also includes general education courses that enhance your written & verbal communication and word processing skills. As such, the associate degree is ideal if you desire a broader knowledge base or are keen on advancing your education in the future.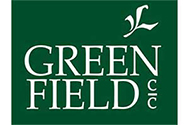 Locations: Greenfield
Program Type: Certificate
If you are browsing through medical assistant schools in MA, you can consider Greenfield Community College's certificate program that is designed to impart job-ready skills within a short span of one year. With the majority of courses being offered online and face-to-face classes held on Saturdays, this program can prove to be a boon, especially for students juggling with personal and professional responsibilities. The 29-credit curriculum includes courses in fundamentals of medical assisting, medical office procedures, clinical procedures, pharmacology, anatomy, phlebotomy, medical law and ethics, and processing of insurance claims. Towards the end of the program, you complete a 180-hour practicum that prepares you for the real-world challenges of this career. Upon completion of this program, you will be eligible to take the national certification exam as well as the NHA's certification for phlebotomy and EKG technician.
4)
Northern Essex Community College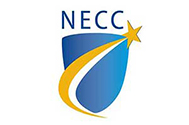 Locations: Lawrence
Program Type: Certificate (Day Program) & Certificate (Evening)
For individuals interested in completing their medical assisting training in the state of MA, Northern Essex Community College offers a certificate program with two enrollment options. There is an on-campus option that offers classes during the day and the hybrid track that allows you to take most courses online, while only attending a few face-to-face classes once or twice a week, in the evenings. Regardless of the option you choose, you must complete 32 credits in clerical, clinical and lab procedures. You master clinical functions such as administration of medications and injections, diagnostic procedures, pharmacology, EKG, and patient exam. The program also makes you adept at scheduling appointments, transcription procedures, medical bookkeeping, and patient billing, pharmacology concepts and medical laws and ethics.
5)
Middlesex Community College
Locations: Lowell
Program Type: Certificate & Associate in Science Degree
Among the well-known medical assistant programs in Massachusetts, through its certificate and associate degree, Middlesex Community College thoroughly trains graduates to join the allied healthcare workforce. If you are keen on gaining in-depth knowledge, then the associate degree coursework will serve you better, however, you will first require completing the certificate to gain eligibility for admission. The 60-62-credit associate degree coursework takes two years to complete and includes courses in humanities, social science, apart from the core medical assisting courses. On the other hand, the certificate program, despite comprising lesser courses trains you in comprehensive medical assisting skills that are required to demonstrate competence at entry-level positions. As a pre-requite to admission into the certificate, you must complete a computer applications course and have a minimum cumulative high school GPA of 2.0.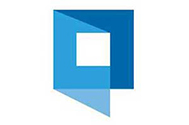 Locations: Worcester
Program Type: Certificate
If your goal is to enter the thriving medical workforce, completing Quinsigamond Community College's certificate program can be a good idea. With an experience of 50 years in offering career-centric education, this medical assistant school in Massachusetts designs its 40-credit curriculum in tune with current industry trends. The coursework spans across four semesters and includes classes in medical terminology, medical office administration, computer applications, clinical procedures, pharmacology, psychology, medical billing & coding, and human biology, After completing all the courses, you are provided with a 180-hour in-field experiential learning opportunity, for which you may require traveling to health care sites within the county.
Locations: Danvers
Program Type: Certificate
A successful medical assistant apart from being an excellent health care provider also needs to possess efficient managerial skills to ensure the smooth running of a medical office. With the goal of making you proficient in these two areas of medical assisting, North Shore Community College offers a certificate program that takes one year to complete. The 29-credit curriculum takes you through critical courses in clinical and lab procedures, such as recording vital measurements, ECG, phlebotomy, patient history, and examination and performing minor in-office surgical procedure. You perfect these functions by taking 2 hours of didactic classes and 4 hours of lab training per week. Additionally, by including courses in medical terminology, medical assisting administrative procedures, medical ethics and ambulatory care in health and disease, the program prepares you with a well-rounded skill set to work in any type of medical setting.
Locations: Somerville
Program Type: Certificate & Certificate (Blended Delivery)
Lincoln Technical Institute's certificate program is one of the few medical assistant programs in Massachusetts that comes with the flexibility of day or evening classes along with the convenience of face-to-face or online classes. Both, the on-campus and hybrid formats come with the option of enrolling for the day or evening schedules. While, if you take classes during the day, you can complete the total 720 hours of the program in 41 weeks, whereas with an evening schedule, you finish it in 54 weeks. Students of both the programs require going through a full-time externship of 180 hours, typically a commitment of 24-30 hours per week for 6-8 weeks. This real-world experience is carried out at a local physician's office where you sharpen the administrative, clinical and lab skills you have newly gained through the program.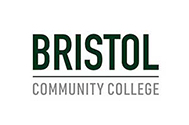 Locations: Fall River
Program Type: Certificate
One of the reputable medical assistant programs in MA, Bristol Community College offers a 29-credit certificate program that you can complete in less than a year's time. The coursework is divided into two semesters and comprises of courses in anatomy, physiology, medical languages, medical billing & coding, and clinical, clerical and laboratory procedures. After completion of this coursework, you will undergo a 4-credit practicum which will prepare you to confidently enter the workforce. Post-graduation, you can also take the national certification exam to enhance your job prospects. Over the last four years, graduates of the Bristol's certificate program have performed exceedingly well with a 100% pass rate on the CMA exam.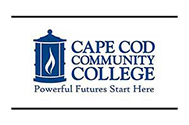 Locations: West Barnstable
Program Type: Certificate
The certificate program at Cape Cod Community College comes with an affordable tuition cost and admits students on an open enrollment basis. As a graduate of this medical assistant program in Massachusetts, you can use your certificate credits and transfer them towards an advanced degree, should you plan on continuing with your education. The 29-credit curriculum takes you through courses in medical terminology, human anatomy and physiology, psychology, computer applications, pharmacology, basic healthcare skills, administrative functions, and clinical and lab procedures. The college designs this coursework in tune with current trends in the medical field and even has it regularly reviewed by an external agency. Upon graduation, equipped with employable skills and knowledge, you can explore exciting job opportunities in a variety of ambulatory care settings.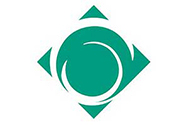 Locations: Canton
Program Type: Certificate
You can become a medical assistant in the Bay State by completing a 38-credit certificate program offered at Massasoit Community College. The two-semester program entails completing a total of 13 courses, covering subjects such as anatomy, physiology, medical terminology, general psychology, pharmacology, medical law and ethics, basic lab procedures, medical office management and medical assisting techniques. The externship course which is an integral part of the curriculum requires completing 245 hours over seven weeks. This experience allows you to sharpen skills in a real-world setting such as a healthcare facility or physician's office. Classes are offered during the day on a full-time basis, so working concurrently may not be an option. The program qualifies for financial aid, so if eligible you can avail of this opportunity and make your education affordable.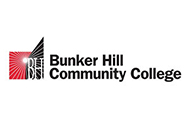 Locations: Boston
Program Type: Certificate
If you are searching for a medical assistant school in Boston, Bunker Hill Community College offers rigorous training through its certificate program. Admission into this program is offered on a selective basis and to gain eligibility you must have completed your high school diploma or GED and a course in English writing skills. Once enrolled, you will complete courses semester by semester, starting with principles of clinical practice, medical assisting skills, medical terminology, human growth and development, and computer applications, in the first semester. To proceed to the second semester you must earn a minimum grade "B" in the milestone courses of clinical practice and medical assisting skills. In the second semester, you take courses in advanced clinical skills, administrative procedures and also complete a clinical practicum and a seminar.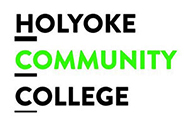 Locations: Holyoke
Program Type: Certificate
Are you browsing through Massachusetts medical assistant schools? If so, you can give a thought to Holyoke Community College's certificate program that prepares you with employable skills to successfully work at entry-level positions in a variety of health care settings. This two-semester plus summer session program includes courses in medical terminology, introduction to healthcare management, human anatomy, physiology, pharmacology, and medical law and ethics. To hone practical skills, during the second semester you go through an externship for which you must hold a current CPR certificate. The summer after the second semester, a course in career development prepares you with resume building, interview tips, and placement assistance. Graduation requires securing a minimum grade "C" in the entire coursework. Upon completion of the program, you are eligible to take the national certification exam.
Locations: Seekonk
Program Type: Certificate
If you keen on studying in a close-knit environment, Motoring Technical Training Institute, with its small-sized classes and individualized attention can be the right medical assistant school in Massachusetts for you. Its certificate program is ideal if you prefer an accelerated pace as you can complete your training in as little as seven months. The accelerated format requires attending classes five days a week, however, if you are not cut-out for such an intensive schedule, you can instead opt for three nights a week classes and stretch the coursework up to 15 months. This training institute emphasizes on hands-on experience and includes a 13-week internship, apart from the learning on actual volunteers at its clinical lab. The curriculum is comprehensive and includes courses in clerical, clinical and lab procedures. Upon graduation, in addition to the CMA exam, you can also take the phlebotomy and EKG technician Certification exams.
Locations: Pittsfield
Program Type: Certificate (Medical Office Assistant) & Certificate (Clinical Medical Assistant)
As a student of Mildred Elley, you enjoy several benefits that include financial aid and scholarships, lifetime job placement assistance, veteran education benefits and a free career assessment. To train you for a rewarding medical assisting career, the college offers two certificate programs, one for those inclined towards the clinical functions and the other that focuses on the administrative procedures carried out at a physician's office. While the clinical certificate prepares you for the CCMA, phlebotomy technician and EKG certification exams, the medical office assistant certificate, makes you eligible to take the CMAA exam. Both the programs entail going through extensive lab sessions, be it at its clinical lab to perfect the clinical functions or at the college's computer lab where you sharpen front office and computer skills.
Our Ranking Methodology
FAQs Answered
How Many Schools in Massachusetts are Currently Offering Medical Assisting Programs?
What are the 5 Best Medical Assistant Programs in Massachusetts?
1) Springfield Technical Community College
2) Mount Wachusett Community College
3) Greenfield Community College
4) Northern Essex Community College
5) Middlesex Community College
Nearby States

Cities

Popular Related Articles