Medical Assistant Schools in Wyoming
Following are the 2 Best Medical Assistant Programs in Wyoming for 2023
1)
Central Wyoming College
Ranking Score:

98.00
Locations: Riverton
Program Type: Certificate
Located at Riverton, WY, Central Wyoming College (CWC) is a 2-year public community college serving since 1966. The college has six major buildings spread over 60 acres which also includes four housing facilities for students. Better known for providing high quality nursing programs, CWC also offers over 36 certificates and degrees in various other areas of studies.
As part of its healthcare programs, CWC offers a 31-credit medical assisting certificate which comprises 7 credits of general education and 24 credits of core MA subjects, including 5-credit practical training in clinical settings. This 32-week curriculum is designed to prepare you for a career in patient care centers or ambulatory care facilities where you can efficiently perform clinical and administrative duties and help run medical clinics smoothly. Graduates can sit for the national certification exam to brighten their career prospects.
2)
Northwest College
Ranking Score:

91.44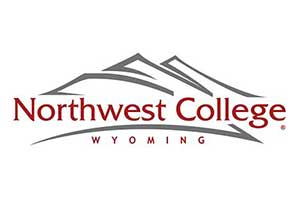 Locations: Powell
Program Type: Certificate
Established in the year 1946, Northwest College (NWC) is situated in Powell which is just 70 miles away from Yellowstone National Park in WY. Currently the college offers 48 transfer degrees, 16 technical degrees and 18 certificate programs, and awards scholarships and grants worth more than $6 million annually to its students.
The two-semester, 29-credit Med Assisting program offered at NWC comprises of general education courses in English composition and Math problem solving, and core courses in first aid, med terminology, anatomy, physiology, and a clinical practicum in a medical office setting. Upon successful completion of the entire coursework, you can look for entry-level positions in the ambulatory healthcare setting and become a part of this fast-growing industry.
Locations: Gillette
Program Type: Certificate
Gillette College is a part of the Northern Wyoming Community College District which also includes Sheridan College. Gillette College brags about its pronghorn center, carter health science center, technical education center, high plains grill, and rodeo facility. Committed to providing quality education, the college offers a 13:1 student to faculty ratio, resulting in student-focused training.
The 29-credit med assisting training program offered at Gillette College is divided into two semesters –
· 15-credit fall semester which includes English, basic math, intro to med assisting, anatomy, physiology I and a 180-hour MA office practicum.
· 14-credit spring semester includes human anatomy, physiology II, MA procedures, and a 180-hour practicum in clinical settings.
The entire coursework can be completed in one year. Graduates will be eligible to practice as certified clinical medical assistant.
Our Ranking Methodology
Nearby States

Popular Related Articles