Medical Assistant Programs in Indianapolis
When you work in healthcare, there's no room for mistakes! That's why healthcare employers in Indianapolis prefer to work with medical assistants who are graduates of Medical Assistant programs in Indianapolis. An MA degree engenders confidence that you know the right way to administer medications, perform lab tests, take vital signs, and do all the other things that medical assistants are trusted to do in a busy hospital, physician's practice, or urgent care center without a lot of additional training.
As an MA program graduate, your salary will be higher, too: In Indianapolis, medical assistants with degrees from accredited programs average $42,120 annually. Find out more with this list of the 4 best Medical Assistant programs in Indianapolis.
4 Best Medical Assistant Programs in Indianapolis, Indiana for 2023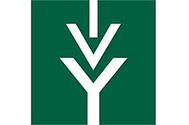 Program Type: Certificate (Medical Office Administration) & Associate
Since 1963, Ivy Tech Community College has been delivering high caliber, yet affordable courses in medical and other fields. Being among the choicest medical assistant programs in Indianapolis, it is designed keeping in mind the changing trends in the healthcare field. Here you will not only be attending lectures on varied clinical and clerical topics but will also be participating in team-building tasks in the simulation labs that make you ready for real-time challenges.
Medical Office Administration Certificate – This 18-credit certificate program trains you to perform receptionist and other administrative duties in a medical office. You will be instructed on courses like medical terminology, introduction to clinical practices, insurance & basic coding, electronic administrative practices, and a medical assisting elective.
Technical Certificate – The curriculum in this 33-credit certificate program is systematically divided into 3 semesters. The coursework covers critical clinical and non-clinical courses like medical assisting laboratory techniques, outpatient insurance, the professional medical assistant, pharmacology, and electronic administrative practices. To graduate you will also have to take up an elective course and also complete a medical assisting externship to gain the necessary on-field experiences.
Associate Degree – This 60-credit program takes four semesters to complete. In addition to all the coursework included in the certificate program, you will also be taking other general education courses. These comprise of English composition, quantitative reasoning, public speaking, humanities, and foreign language.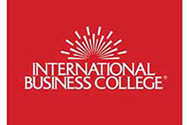 Program Type: Diploma & Associate
Medical assisting is one of the most widely expanding healthcare careers today. You can become a medical assistant in Indianapolis or in any other part of the country by signing up for the International Business College's diploma or associate degree program. Upon graduating from either of the programs you will be able to perform clinical functions like administering injections, conducting diagnostic tests, administrating medications, and drawing blood. Some of the administrative duties you will learn to discharge include managing medical records, scheduling appointments for patients, and bookkeeping. Additionally, these programs make you eligible to take the AAMA certification examinations, helping you to stay a step ahead of your competition.
Diploma – In this diploma, you will be taking classes in business communications, personal finance, medical administrative procedures, clinical procedures, medical laboratory procedures, medical office systems, pharmacology, and keyboarding. In the second year of your education, you will be completing a practicum that will extend up to 8 weeks.
Associate Degree – The associate degree provides you well-rounded training by not only teaching you the clinical and clerical courses but also taking you through liberal arts and personality development courses. These additional courses include public speaking, sociology, psychology, economics, supervision, fundamentals of management, and organizational behavior.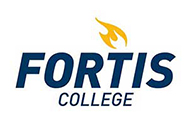 Program Type: Diploma
If you are looking at medical assistant schools in Indianapolis, then you would be interested in knowing about Fortis College's medical diploma program. After graduating, you will have complete knowledge, expertise, and the right viewpoint to keep the clinics and offices of doctors, chiropractors, podiatrists, and optometrists functioning productively.
This diploma consists of 760 clock hours of didactic, laboratory, and practical courses that can be completed in as little as 36 weeks. The lectures are delivered through residential classes that require you to complete a total of 46 credits. Your education here will cover courses like introduction to health professions, medical terminology, anatomy and physiology, clinical, laboratory & office procedures, medical records, and insurance. Other important courses include invasive medical procedures that teach you the slitting and puncturing of the skin, career development courses, and the certification review course that helps you get through the national certification examinations successfully. The curriculum is incomplete without an externship of 180 hours that gives you the necessary on-job experience in an actual healthcare facility.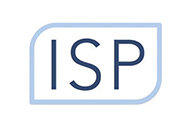 Program Type: (Clinical Medical Assisting)
Like the few other medical assisting schools in the city of Indianapolis, Indiana School of Phlebotomy provides a career-ready medical assisting program that is not only short in duration but also budget-friendly. This clinical medical assisting program covers the back office or clinical aspects of the medical office and can be completed in just 11 weeks. Throughout the curriculum, you will be gaining conceptual knowledge through courses in EKG management, medical terminology, and anatomy & physiology. Other important courses include safety & standard precautions, patient's rights, pharmacology, phlebotomy, recording of medical histories, CLIA waived tests, medical office procedures, vaccinations, and wound dressing.
Within three months of completing the program, you can also take up an optional externship that extends up to 120 hours of practical training in a medical setting. To be eligible for this externship you must complete the entire coursework with a minimum grade B.
Our Ranking Methodology
Nearby States

Popular Related Articles