Medical Assistant Programs in Las Vegas
5 Best Medical Assistant Programs in Las Vegas, Nevada for 2023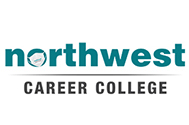 Program Type: Certificate
If you are looking for an education in health care that can be completed within a year, you can consider enrolling in one of the top medical assistant schools in Las Vegas, NV such as the Northwest Career College. This medical assisting certificate that takes just 9 months offers the option of flexible day, afternoon, and night classes that can easily fit into your busy life schedule. Apart from the regular theoretical lessons, you will also gain hands-on experiences through on-site learning at a variety of healthcare facilities.
To facilitate your learning, the college provides you with a laptop that you can use to take online classes from the comfort of your home. Some topics you study include medical front office procedures, endocrine & nervous systems, medical law & ethics, the fundamentals of Microsoft office, communication, pharmacology, hematology, electrocardiograms, and allied health diagnostics. During the 780 hours of your coursework, you will also complete an externship of 180 hours under the supervision of well-trained instructors.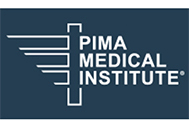 Program Type: Certificate
Pima Medical Institute's supportive learning environment, and career services in the form of resume writing, interview preparation, placement assistance, and workshops can help to successfully kick-start your career as a medical assistant in Las Vegas. The certificate program is offered on-campus where you will not only be trained in performing basic tasks like charting vital signs, and preparing patients for tests but also learn to fulfill more complex functions like taking blood samples, removing stitches, and running electrocardiograms.
The program can be completed in 35 or 40 weeks based on the schedule you choose and covers core administrative and clinical courses like computer basics, office management, insurance, billing & coding, law & ethics, CPR, first aid, surgical procedures, and laboratory and medical specialty procedures. You will also be instructed in business writing, math fundamentals, and communication.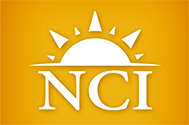 Program Type: Diploma
If you have always been intrigued by the healthcare industry but aren't certain where to start, the job of a medical assistant can provide the right exposure to various aspects of patient care, and at the same time serve as a stepping stone to advanced health care careers like nursing or physician assistant. Nevada Career Institute provides you with the technical skills, knowledge, and practical experiences you need to work in a medical office, diagnostic lab, nursing care center, and other ambulatory settings.
This diploma is offered on-campus and requires you to earn 31 credits. You can graduate in around 43 weeks by taking classes in medical history & fundamentals, medical office administration, human anatomy, drug dosage calculation, ECG testing, interpersonal communication, keyboarding, and medical law. On concluding your classroom learning, you will engage in a faculty-supervised externship of 160 hours.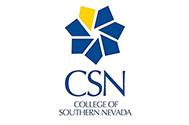 Program Type: Certificate
College of Southern Nevada is an accredited medical assistant school in the city of Las Vegas that plays a proactive role in helping students reach their career goals. As a graduate of the program, you will gain eligibility to take the CMA, CCMA, NCMA, and RMA exams. The 30-credit curriculum requires three semesters of study and includes courses in the body in health & diseases, pharmacology, billing & coding, and lab & medical office procedures. After the theoretical learning, you must complete an externship, after which you go through a seminar. The seminar serves as an effective platform where you can discuss issues faced during the externship and find suitable solutions. To be eligible for enrollment into this program you must complete pre-requisite courses in the language of medicine, English, and Microsoft office with a minimum grade C.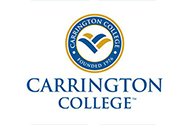 Program Type: Certificate & Associate
Carrington College's medical assistant programs in Las Vegas use a perfect balance of didactic training and practical experiences in the form of clinical rotations, fieldwork, and externships. The 28,000 square foot campus features state-of-art laboratories well equipped with microscopes, simulation manikins, anatomy models, and compact classrooms outfitted with computers and LCD projectors to promote effective learning.
The certificate program of 36 credits, is campus-based and instructs you in oral and verbal communication, legal issues & biomedical ethics, emergency preparedness, clinical procedures, computers, word processing, and healthcare management software.
Comparatively, the associate program is more comprehensive than the certificate and also includes additional general education courses like English, principles of mathematics, general psychology, introduction to sociology, environmental science, and humanities. No matter which program you choose, you will be eligible to take the AAMA certification examination and improve your job prospects.
Our Ranking Methodology
Nearby States

Popular Related Articles