Medical Assistant Programs in NYC
4 Best Medical Assistant Programs in NYC, New York for 2023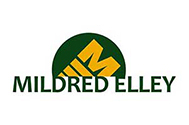 Program Type: Certificate (Clinical Medical Assistant) & Associate
Medical assisting is a great choice if you want to kick-start your career in the healthcare industry. It comes with the benefits of flexible work hours and numerous employment opportunities in a wide range of medical facilities. Mildred Elley's dedicated faculty, financial aid & scholarship opportunities, and student support services such as career guidance and lifelong job placement assistance, easily make it one of the sought-after medical assistant schools in NYC. By enrolling in the medical assisting certificate or associate degree, at Mildred Ellery, you can gain the professional preparedness required for this career. While the certificate focuses on teaching you only clinical duties, the associate degree program trains you in both, administrative and clinical functions.
Certificate – The certificate in clinical medical assisting can be completed in 14 months. It covers courses such as clinical and laboratory procedures, medical terminology, medical law and ethics, cardiovascular care & procedures, and medical insurance. The curriculum also includes an internship where you apply the theoretical knowledge to practice. The entire course necessitates completing 45-semester credits.
Associate degree – The comprehensive associate degree program that trains you in both, front and back-office functions requires you to earn 60 credits and takes around two years to complete. In addition to all the courses included in the certificate curriculum, the associate also covers administrative and general education courses. Some of the courses that form a part of the additional coursework include oral communications, document processing, English composition, psychology, and medical office management.
Program Type: Certificate & Associate
Do you see yourself working side by side doctors in a fulfilling yet challenging job? Mandl School could give an exciting start to your career in health care through its medical assisting certificate and associate degree programs. Its campus, located in the center of Manhattan's theatre and business district is well equipped with a state-of-art laboratory, where the college's small student-faculty ratio facilitates personalized learning experience. Both, the certificate & associate take you through courses in clinical and clerical responsibilities. You will be trained to perform tasks like assembling laboratory samples for tests, making patients ready for x-rays, monitoring electrocardiograms, drawing blood, assisting in minor surgeries, billing and coding, bookkeeping, and receptionist duties. Counted among the top medical assistant schools in NYC, as a graduate of Mandl you can expect to secure exciting job placements in prominent hospitals, medical offices, clinics, and other healthcare centers.
Certificate – Your education in the 45-credit certificate program extends to a total of 930 clock hours or 45 weeks. The coursework covers subjects such as medical terminology, medical laws and ethics, health insurance, anatomy and physiology, hematology, basic laboratory procedures, patient examinations, computer applications, technical & business writing, and English composition. You will also gain hands-on experiences through an externship of 4 credits.
Associate degree – The 60-credit associate degree program is more extensive compared to the certificate and requires you to complete a total of 1200 hours. The coursework not only covers all courses of the certificate program but also includes general education courses. Some of the additional courses you take include English literature, introduction to sociology, world cultures, American history, and nutrition.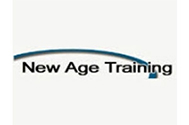 Program Type: Comprehensive Certificate & Clinical Medical Assistant Certificate
New Age training college has developed an employer- tailored medical assisting program, which ensures graduates are in demand in the real world. If you are at least 18 years old and are a high school graduate who wants to become a medical assistant in NYC, then you can consider either the college's comprehensive certificate or the clinical certificate program. The college's faculty is experienced and strives to keep teaching practices and the curriculum current to the present day. This makes New Age a sought-after choice among the medical assistant programs in NYC.
The comprehensive certificate program in medical assisting is of 900 hours and can be completed with an option of two flexible schedules, one of which can be completed in 36 weeks and the other that takes 57 weeks. The college also maintains a small student-to-faculty ratio, more so for the lab sessions, ensuring that each student receives the required one-on-one hands-on experience. The training comprises a total of 650 hours, completed through classes in administrative, clinical, and liberal arts courses. Some of the courses you take include introduction to computer and MS word, written communication, anatomy and physiology, medical terminology, effective patient relations, medical office clinical practices, phlebotomy, EKG, medical insurance and billing, and an externship of 250 hours.
If you are more inclined towards the clinical side of medical assisting, you also have the option to complete your certificate in the clinical aspects of this career. This fast-paced clinical medical assisting course can be completed in just 450 clock hours and is available in 18-week or 29-week schedules. Also, an internship of 100 hours in a medical office will provide you with the required hands-on experience.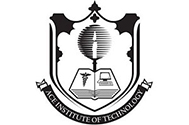 Program Type: Certificate
Ace institute of technology's medical assistant certificate program trains you to become a skilled entry-level professional by using a perfect blend of classroom and real-world training. This medical assistant school in NYC not only delivers a quality curriculum that trains you in administrative and clinical functions but at the same time is also light on the pocket. You will learn to carry outpatient examinations, electrocardiography, phlebotomy, CPR, analyzing bills and payments, scheduling appointments, recording patient information, processing insurance, and preparing patients and rooms for procedures.
As part of the training, you must complete courses in medical terminology, Microsoft office, patient safety, microbiology, administrative procedures, computers in the medical office, medical insurance, and medical lab practices. In addition to this, you will also gain hands-on training through an internship of 175 hours which is mandatory. Finally, upon graduation, you will be eligible to take the certification examination administered by the National Health Career Association.
Our Ranking Methodology
Nearby States

Popular Related Articles