Medical Assistant Schools in Connecticut
Sponsored Search
Following are the 14 Best Medical Assistant Programs in Connecticut for 2023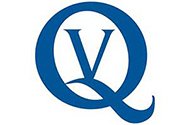 Locations: Danielson
Program Type: Associate
Quinebaug Valley Community College is one of the top medical assistant schools in Connecticut. It offers an associate degree that boasts of a 92% job placement and a 95% certification exam pass rate. The 60-credit program spans across five semesters with an optional summer session for medical law and ethics. The first semester entails taking courses in basic computers, English, mathematics, and medical terminologies whereas second, third and fourth semesters will train you in clinical and administrative tasks required to efficiently run a physician's clinic. The fifth or final semester provides you with a clinical externship which will help you experience real-world like working environment. Typically, entire training takes up to 2.5 years and prepares you for certification exams as well as for entry-level positions in various types of patient care settings.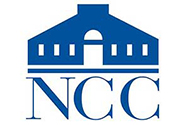 Locations: Norwalk
Program Type: Certificate
At a suburban campus, Norwalk Community College offers a medical assisting certificate program which in the last five years has not only recorded a 100% employer satisfaction rate, but also reports that an impressive 97% of its graduates were satisfied with the education they received. Counted among the well-known medical assistant programs in Connecticut, your training includes becoming adept at clinical procedures such as preparation of patient exam room, medical data collection, recording vital stats, and performing EKGs. You will also gain the skills and knowledge to perform clerical functions like maintenance of records, processing insurance claims, and receptionist duties. In the end, you will undergo a 175-hour externship under the supervision of experienced healthcare professionals. To graduate, you must score a minimum grade C in all the courses.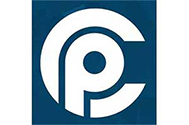 Locations: Hamden, New London, Rocky Hill, Stratford, and Waterbury
Program Type: Diploma
Do you seek to complete your medical assisting training within a year at a campus location convenient to you? Porter and Chester Institute offers a diploma program at five campus locations across the state. Moreover, with the program being offered in the blended format on all campuses except for New London, you are required to travel to college only to attend on-campus lab sessions while taking all your didactic courses online. The curriculum provides training in patient care and administrative skills, preparing you to work in diverse types of healthcare settings. Additionally, the college also focuses on enhanced soft skill development enabling you to carry on the role of a healthcare worker in a professional manner. The program is also available as a part-time schedule that takes 15 months to complete.
4)
Northwestern Connecticut Community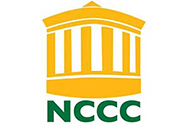 Locations: Winsted
Program Type: Certificate & Associate
Northwestern Connecticut Community College's medical assistant programs in CT prepare you to become skilled and competent entry-level medical assistants. Depending on your career goals you can choose to enroll either for the certificate or associate degree. While the certificate is a 34-credit program, the associate degree requires completing 60 credits. The common courses which are included in both the programs are administrative medical assisting, medical terminology, clinical medical assisting, medical insurance & billing, pharmacology, pathophysiology, and medical ethics. Additionally, the associate degree also includes general education and elective courses. Upon completion of the program, you will be capable of performing cross-functional duties in a variety of healthcare settings.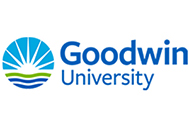 Locations: East Hartford
Program Type: Certificate & Associate
Out of all the CT medical assistant schools, Goodwin University offers one of the most flexible class schedules for students. Whether you decide to complete the certificate or the associate degree, you have the option of day and evening classes, as well as the choice of taking the courses either on-campus, online, or in the hybrid format. Moreover, with six start dates through the year, you can start when you are ready.
The certificate is a 36-credit program that takes three semesters to complete. You will learn about medical law, patient care, medical coding, diagnostic and laboratory procedures, office management and participate in an internship. If you enroll for day classes, it will take 45 weeks to complete this program whereas studying part-time during the evenings would take up to 60 weeks. On the other hand, the associate degree is a 60-credit program that includes the entire certificate curriculum in addition to general education and elective courses.
Locations: East Hartford, Waterbury, & West Haven
Program Type: Diploma
As a medical assistant in Connecticut, you will find job opportunities in varied healthcare settings such as physician's office, hospitals, surgical centers, diagnostic laboratories, urgent care clinics, and chiropractic offices. The 10-month diploma offered by Stone Academy equips you with the necessary skills and knowledge required to monitor electrocardiograms, perform medical examination procedures, record vital stats, and conduct lab tests. Also, you will learn about HIPAA, medical law and ethics, and various medical acts. After completing all the courses, you will undergo a 240-hour externship where you apply your knowledge to practice in a real-world setting. The program is available with flexible day or evening classes. Your fees for taking the CMA or NPA exams is included within the course expenses. As a student of this program, you can avail of the college's financial aid and career support services.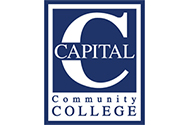 Locations: Hartford
Program Type: Associate
Capital Community College's medical assisting education is offered through its associate degree which aims at achieving competency in performing clerical and clinical functions. The associate degree is comprehensive and apart from the technical skills also develops communication and critical thinking skills. The coursework is delivered through a combination of didactic classes, lab training, and on-field experience. The 60-credit associate degree spans across four semesters and comprises of medical assisting and elective courses. Some of the courses you take include medical terminology, computer software applications, medical laws & ethics, lab procedures, medical insurance & billing, administrative medical assisting, clinical medical assisting, pharmacology, and computerized medical practice management. Towards the end, you complete an externship course of four credits at an approved clinical site.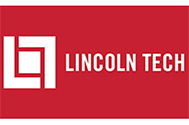 Locations: New Britain & Shelton
Program Type: Diploma
By enrolling in any of the accredited Connecticut medical assistant programs, such as the one offered by Lincoln Technical you will gain eligibility to take the national certification exam and work as a certified medical assistant in any part of the country. The school's state-of-art simulation lab equipped with lung function tests, EKG machines, injections simulators provide you with ample hands-on experiences in a non-threatening environment after which you will further hone your skills in a real-world setting through an externship experience. The 34-credit program is offered with the option of day and evening classes. If you enroll for the day schedule you can complete the program in 40 weeks, while part-timers take 71 weeks with the evening schedule. The curriculum includes courses in anatomy & physiology, health administration & records management, computer & information literacy, phlebotomy, clinical procedures, and pharmacology.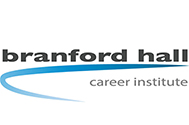 Locations: Branford & Southington
Program Type: Certificate
Branford Hall Career Institute's medical assisting education is designed to teach you vital skills that will help you excel in this rewarding patient care career. By performing front and back-office functions at the medical office, you will play an important part in a healthcare team. Program graduates are currently working in various healthcare positions such as administrative medical assistants, specialized medical assistants, and clinical medical assistants. Your coursework includes anatomy & physiology, medical language & terminology, procedures for patient care, procedures in the medical office, pharmacology, and computer & communication skills. Upon completion of all the courses, you must undergo a clinical practicum at a local healthcare facility.
10)
Gateway Community College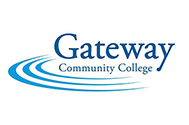 Locations: New Haven
Program Type: Certificate & Associate
As a medical assistant in CT, if the business or administrative aspect of this position interests you more, the certificate and associate degree offered by Gateway Community College should be high on your list. With the main-focus being on medical coding & transcription skills, the goal of both these programs is to make you proficient in computer software applications, word processing, electronic spreadsheet, presentation graphics, and formatting of business documents. Besides, you also develop enhanced soft skills, critical thinking, and management skills. Regardless of the program you choose, you must have experience in keyboarding. While the certificate requires completion of 32 credits, with the associate degree you must complete a total of 62 credits in medical assisting and general education courses.
11)
Tunxis Community College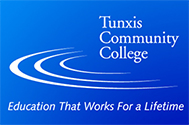 Locations: Farmington
Program Type: Certified Medical Administrative Assistant & Registered Medical Assistant
If you are at least 18 years old and hold a high school diploma, you can kickstart a promising career in the medical field by completing your medical assisting training from Tunxis Community College. If you are inclined towards the administrative duties carried out at a medical office you can enroll for the 5.5-month certificate which requires you to attend classes three days a week to complete the entire curriculum of 340 hours. Whereas if you are keen on learning the comprehensive skill set of clerical as well as clinical functions, you can opt for the 10-month certificate which requires completion of a total of 725 hours by attending classes two or three days a week. Both programs are complemented by a hands-on learning experience in a real medical setting. With the administrative certificate, you go through a 100-hour internship while with the latter you must complete 215 hours at a local medical facility.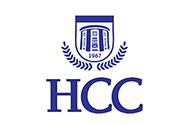 Locations: Bridgeport
Program Type: Associate
The associate degree at Housatonic Community College prepares you with a solid foundation that will not only help you to excel as a medical assistant but also serves as a stepping-stone for advanced healthcare careers like nursing and physician assistant. The program spans through two years starting with simple courses and ending with complex ones. During the first year, you will complete courses in medical terminology, administrative medical assisting, healthcare insurance, medical coding & billing, and medical law & ethics. During the second year, you will take courses in clinical medical assisting, pharmacology, and electronic medical records management. Additionally, you also complete courses in English, biology, software applications, psychology, and electives to earn the 60 credits required to graduate.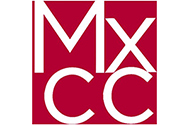 Locations: Middletown
Program Type: Certificate (Ophthalmic Medical Assisting)
The certificate program offered by Middlesex Community College is typically meant for those interested in becoming ophthalmic or optometric assistants. You can graduate in as little as one semester and enter the workforce with the skills and knowledge required to provide eyecare. The program comprises of 16 credits and is offered in the fall as well as the spring semester. The curriculum includes an introduction to ophthalmic medical assisting, ocular anatomy, physiology & pathology, ophthalmic clinical skills & procedures, healthcare policies & procedures, and an introduction to computes. The course material is majorly offered online except for the 13 times when you are required to visit the campus for lab sessions and final exam. Upon completion, you will be eligible to take the national certification exam and become a certified ophthalmic assistant.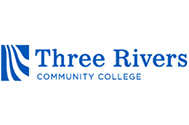 Locations: Norwich
Program Type: Associate (Certified Clinical Medical Assistant)
If you are exploring medical assistant programs in Connecticut to master the back-office function carried out at a medical office, you can consider the associate degree offered by Three Rivers Community College. The program emphasizes on the clinical aspects of this career. Within two years you will graduate and be able to take up entry-level positions in hospitals, clinics, rehab centers, public health, and medical offices. The course teaches you patient care functions such as taking vital signs, drawing blood, performing diagnostic tests, and understanding the ethical and legal behavior of an entry-level healthcare worker. Upon completing the 61 credits you will be eligible to take the certification exam for a clinical medical assistant, become certified, and work in any part of the nation.
Our Ranking Methodology
FAQs Answered
How Many Schools in Connecticut are Currently Offering Medical Assisting Programs?
What are the 5 Best Medical Assistant Programs in Connecticut?
1) Quinebaug Valley Community College
2) Norwalk Community College
3) Porter and Chester Institute
4) Northwestern Connecticut Community
5) Goodwin University
Nearby States

Popular Related Articles