Medical Assistant Programs in Sacramento
8 Best Medical Assistant Programs in Sacramento, California for 2023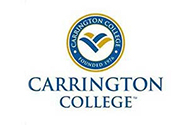 Program Type: Certificate & Associate Degree
If you are interested in having a successful career as a medical assistant, then Carrington College's medical assistant program will help you gain the skills required to work as an entry-level healthcare worker. You will learn to perform both clerical and clinical tasks like bookkeeping, processing insurance claims, conduct diagnostic tests, assisting physicians in minor surgical procedures, taking blood samples, collecting lab specimens, doing EKGs, and maintaining patient records. These skills are further sharpened by hands-on learning opportunities offered by the college at its well equipped four-bed simulation laboratory, thereby preparing you to work in a real-world clinical facility.
Certificate – The 750 hours certificate program can be completed in 36 weeks through an on-campus or blended program. The curriculum includes courses such as anatomy and physiology, computer operations, healthcare office procedures, lab & diagnostic procedures, medical insurance, and an externship.
Associate Degree – The comprehensive associate degree program goes a step further compared to the certificate by also including general education courses that can be completed only through an online platform. The 60-credit coursework can be completed in 66 weeks and apart from the courses already included in the certificate program covers courses in English, mathematics, college algebra, introduction to humanities, introduction to psychology, environmental science, and sociology.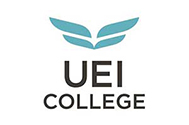 Program Type: Certificate
Medical assistants play an important role in keeping the medical facility running smoothly. They not only fulfill vital clerical and clinical duties but also act as a liaison between patients, doctors, insurance companies, and drug companies. If you are inclined towards this field and are looking at medical assistant programs in Sacramento, then UEI College can give your career a boost through its diploma program. This 10-month program trains you to play multiple roles of chiropractor assistant, optometric assistant, ophthalmic technician, in addition to that of, a medical assistant. Furthermore, with a small student to faculty ratio that the college maintains, especially during the lab sessions, you will be able to thorough employable skills through real-life simulation learning at its well-equipped laboratory.
During the 800 clock hours of the curriculum, you will take courses in administrative medical assisting duties, introduction to anatomy and physiology, office environment safety, infection control, psychology, pharmacology, and clinical medical assisting duties. Towards the end of the coursework, you will apply the newly acquired knowledge to practice by completing an externship of 250 hours.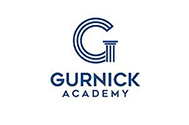 Program Type: Certificate
Counted among the best medical assistant schools in Sacramento, Gurnick Academy of Medical Arts promises a lucrative career in allied health through its certificate program. To prepare you for entry-level jobs, the college teaches you to not only fulfill administrative and clinical duties but also to work within the legal and ethical jurisdiction for medical assisting workers.
The program is systematically divided into 7 courses accommodated in 3 modules. It is delivered only on- campus through a choice of morning or evening schedules. In this 45-credit or 756-hour curriculum, you will take courses such as billing procedural coding, insurance, record keeping, interpersonal communication, clinical assisting, laboratory, and diagnostic procedures. Additionally, you practice medical assisting skills by going through an externship experience of 180 hours. The externship takes place in a medical facility under the supervision of experienced faculty.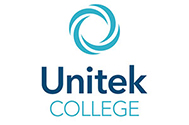 Program Type: Certificate
Located a short drive away from the capital city freeway, Unitek college is in the hub of several diners, schools, and iconic spots like the raging waters of Sacramento and Expo race-track. Furthermore, if you are someone who prefers taking exams in the comfort of familiar environs, then you must know that the campus is one of the centers of examination where several state and national exams are conducted. The college has often been recognized as the "school of excellence" by ACCSC, thereby making it one of the sought-after medical assistant schools in Sacramento, CA. The coursework is systematically divided to include administrative and clinical courses and an externship course of 160 hours. You can sign up for either the morning, midday, or evening schedule based on your convenience.
This 760-hour curriculum includes courses such as introduction to medical assisting and medical law, pharmacology, medical administration, diagnostic imaging, patient assessment, gastroenterology, nervous system, computerized medical assisting, and study of behavior in acute situations. At the end of this 28-credit curriculum, you will be able to fulfill duties like welcoming patients, conducting billing and coding activities, updating patient information, assembling laboratory samples, drawing blood, disinfecting medical equipment, and arranging for medical supplies.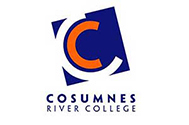 Program Type: Certificate & Associates
Medical assisting can serve as a great start to your career in healthcare without investing too much time and money on your education. If you want to complete your education as a medical assistant in Sacramento then you can consider enrolling in Consumnes River College's certificate or associate degree program which are employer-tailored, making you ready for immediate job opportunities upon graduation. Both programs provide you extensive hands-on experiences through internships in various healthcare facilities across the city. Regardless of the program, you will be eligible to take the certification exam after you complete your coursework.
Certificate – The college offers three types of certificate programs that you can choose from based on your line of interest. If you are more inclined towards the field of administration, then you can go for the medical assisting administrative certificate program that includes clerical courses like computers, insurance procedures, English language, and administrative medical assisting. Alternatively, if your interest lies in insurance and billing, then you can instead pursue the certificate in medical assisting insurance and billing that focuses specifically on courses like medical insurance procedures, basic coding, medical language for health care, and CPT coding. Both these courses are short-term in nature and do not include any practicum.
Besides, if you want to acquire well-rounded skills, you take the comprehensive medical assisting certificate that focuses on teaching you both, clinical and front office duties. This certificate also includes a practicum where you practice professional skills in a medical facility.
Associate Degree – The comprehensive associate degree program is systematically divided into three semesters and requires you to complete a total of 60 credits. The coursework includes clinical procedures, psychology, pharmacology, anthropology, intercultural communication, administrative medical assisting, human development, and a medical assisting practicum.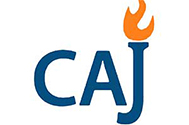 Program Type: Certificate
Where do you see yourself in the next five years? Well, that's a difficult question to answer but not so if you are a part of the Charles A Jones Career and Education Center's medical assisting program that can be completed in as little as 33 weeks. Counted among the reputable Sacramento medical assistant programs, after completion of this fast-paced course, you can see yourself performing multi-faceted administrative and clinical duties in a physician's office, hospital, outpatient care center, diagnostic lab, or some other healthcare facility.
You will be trained extensively in customer service, medical terminology, anatomy and physiology, computer applications, electronic medical records, medical insurance, billing and coding, typing, clinical back office, and CPR. The skills and knowledge gained in these didactic courses are applied in the real world through an externship of 200 hours. Upon graduating you will secure a certificate of completion and will also be eligible to take the state and national certification examinations.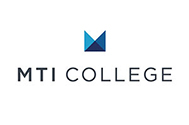 Program Type: Certificate
If you are looking for a medical assistant program in Sacramento, then you need to know that completing your education from MTI College can help you set up a stable career in healthcare. With this certificate program, you become proficient in clerical and clinical functions such as computer concepts, healthcare communication, introduction to keyboarding, entering patient data, sterilizing instruments, medical terminology, and laboratory assisting. The coursework also includes a career preparation course that helps you with resume building and interview preparation. The 770-hour coursework can be completed in 42 weeks by taking morning classes, or within 60 weeks through the evening schedule. Additionally, after completing the didactic coursework you will hone practical skills through a 160-hour unpaid practicum.
MTI also offers a medical assisting with phlebotomy certificate program which includes the same didactic training as the regular certificate in the front office and back office courses along with an additional phlebotomy externship of 40-80 hours at a hospital or laboratory.
Regardless of the program, you enroll, upon graduation you will receive ample career guidance from the college in terms of resume building and interview preparation, thereby setting you up for a successful career path ahead.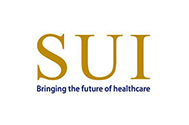 Program Type: Certificate
Sacramento Ultrasound Institute aims at not only building essential medical assisting skills and knowledge but also ensures you develop enhanced verbal and written communication skills. This medical assistant school in Sacramento, California offers a 39-week certificate program that delivers training in areas of medical terminology, psychology, pharmacology, human relations, anatomy and physiology, medical laboratory procedures, phlebotomy, career development, and administrative & clinical procedures. This comprehensive program includes 1191 hours of coursework and requires you to earn 57.5 credits. The externship is of 245 hours, out of which you will spend 200 hours working on a medical assisting externship and 45 hours on a phlebotomy externship.
Upon graduation, you will be able to schedule appointments, manage billing and bookkeeping, record vital signs, prepare patients for examinations, sterilize equipment, and perform basic laboratory tests.
Our Ranking Methodology
Nearby States

Popular Related Articles