Medical Assistant Programs in Seattle
8 Best Medical Assistant Programs in Seattle, Washington – 2023
1)
Pima Medical Institute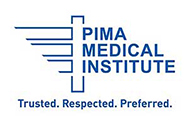 Program Type: Medical Administrative Assistants Certificate & Certificate (Medical Assistants)
For over 45 years Pima medical institute has been working towards offering dynamic courses in the field of healthcare. To help you transition into the workforce, apart from preparing you with the relevant skillset, Pima also extends student support services in terms of placement services, resume building, interview preparation, and conducting workshops on professionalism. Depending on your interest, you can choose either the certificate in comprehensive clinical and clerical functions or the medical administrative assistant certificate.
The short-term Administrative Medical Assistant course can be completed in as little as 8 months and requires you to earn 29 credits. During your 480 hours of theoretical and laboratory training, you will be covering courses like anatomy & physiology, computer basics, CPR & first aid, office management, math, business writing, billing & coding, medical law, and electronic health records. You will also be obtaining the required practical experience through the 240-hour externship.
Comparatively, the 34-credit well-rounded certificate takes 9 months to complete. Besides the coursework covered in the administrative certificate, this coursework also includes classes in surgical procedures, pharmacology, laboratory procedures, and medical specialty procedures.
Program Type: Certificate & Associate
Seattle medical assistant schools such as Renton Technical College can provide an excellent start to your career through their employer tailored programs that are designed to meet the requirements of entry-level medical assisting. The education here helps you to become adept in managing the front office as well as back-office responsibilities carried out at a medical office. There are two options to choose from, a certificate and an associate degree. Enrollment for both the programs begins in fall as well as in winter.
The 71-credit certificate curriculum is divided into 4 quarters where you will obtain knowledge in several clinical and non-clinical functions. These include medical terminology, mathematics, clinical procedures, communication & human relations, anatomy & physiology, administrative procedures, insurance, and medical law. In the last quarter, you will go through a clinical practicum, where you can sharpen professional skills.
On the other hand, the comprehensive associate degree goes a step further than the certificate by including general education courses like financial math, applied composition, and general psychology. You will have to earn a total of 91 credits to graduate.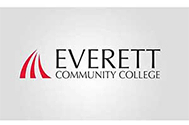 Program Type: Certificate & Associate
If you are interested in becoming a medical assistant in Seattle or elsewhere in the country, you can consider Everett Community College as one of your options. Since 1941, the college has been offering a wide range of healthcare courses that provide engaging experiences in and out of the classroom. It offers a certificate and an associate degree in medical assisting that trains you in several cross-functional administrative, clinical, and laboratory functions.
The 85-credit certificate curriculum comprises of core courses like medical terminology, critical inquiry in healthcare, office management, computer applications, HIV training, clinical skills, principles of pharmacology, phlebotomy, and an introduction to EMR. The coursework also includes a few 'anytime courses' like emergency care procedures, intercultural communication, and medical law & ethics that can be completed anytime before your clinical externship of 6 credits.
In the 90-credit associate, apart from the courses included in the certificate, you will also take elective and general education courses.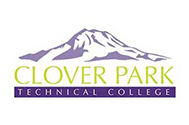 Program Type: Associate
Are you looking for a career in healthcare that is flexible and can also lead to personal satisfaction and growth? If so, then you might want to consider completing your medical assisting education by enrolling in any of the top medical assistant programs in Seattle. Clover Park Technical College's associate degree trains you for this promising field, which is in demand, increasing almost fourfold in comparison to other allied healthcare fields.
In the 5 quarter long, 92-credit curriculum you will be learning anatomy & physiology, financial record keeping, medical terminology, oral & written communication, venipuncture, diagnostic procedures, insurance and billing, and math. Microbiology, sociology, administrative procedures, public speaking, medical law and ethics, and medical and surgical procedures are the few other topics that will also be covered. Followed by your theoretical training, is an 8-credit externship in a medical facility. On graduating you will earn certifications for AIDS and HIPAA, besides; you will also be eligible to take the AAMA certification examination.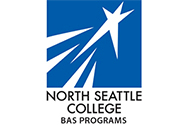 Program Type: Certificate in Medical Assisting, Associate Degree, & Medical Office Administration Certificate
Being among the popular medical assistant schools in Seattle, WA, North Seattle College promises you a flourishing career in healthcare through its dynamic medical assisting education. The campus features modern classrooms, simulation laboratories, and around 20 clubs that can provide for an enriching and pleasant student experience. Depending on your career goals, you can enroll in either the comprehensive certificate or associate degree or opt for the medical office administrative certificate if being at the front interests you.
The comprehensive certificate requires you to complete 57 credits and is systematically divided into 4 quarters. You will be trained in courses like fundamentals of administrative & clinical assisting, billing & coding, phlebotomy, laboratory procedures, and computer skills. In the last quarter, you will also gain hands-on experiences through a medical assisting practicum.
With the associate degree, in addition to the certificate coursework, you will be taking lessons in general education courses like human relations, US cultures, communications, natural world courses, and qualitative & symbolic reasoning courses.
The short-term Medical Office Administration certificate is a 32-credit course that helps you master the front desk responsibilities of a medical assistant. You will learn the fundamentals of administrative medical assisting, billing & coding procedures, medical office management, accounting, bookkeeping, and quick books.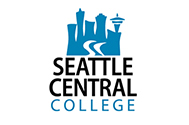 Program Type: Certificate
Seattle Central College offers one of the few medical assistant programs in Seattle that can be completed within a year. The certificate is delivered through morning, afternoon, and evening classes, giving you the flexibility to choose any schedule based on your convenience. The curriculum is more inclined towards the administrative side of medical assisting and trains you in keyboarding, coding, finance, medical terminology, interpersonal skills, customer service, electronic medical records, and insurance.
Upon graduating you will be able to perform routine functions like taking vital signs, coordinating patient schedules with doctors, filling insurance forms, and preparing patients for tests. Besides, you can also get nationally certified by taking the national medical assisting certification examinations. To smoothen your transition into the workforce, the college also provides career support services in the form of workshops and placement assistance.
Program Type: Certificate & Associate
By enrolling in Highline College's medical assisting courses you can gain the professional preparedness that this career demands. No matter which curriculum you choose from the certificate or associate, you will be given the required practical exposure so that you can work alongside doctors, nurses and other medical assistants in ambulatory health centers, physicians' clinics, and urgent care clinics.
The certificate provides you with knowledge in medical office administration, clinical procedures, legalities, and oral and written communication through various courses. The coursework covers subjects such as nutrition, clinical and laboratory procedures, human disease, pharmacology, MS office software, English composition, psychology, and financial accounting. To complete the 81 credits of this course you will also be participating in a 6-credit externship.
The 91-credit associate is more extensive than the certificate, it includes additional courses in business math, labor relations, and other supporting courses.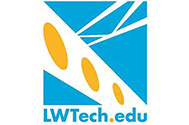 Program Type: Certificate & Associate
Among the sought-after medical assistant programs in Seattle, Lake Washington Institute of Technology's certificate and associate programs can help you reach your career goals. Here you will learn the relevant diagnostic procedures, clerical skills, and professional attitude required to enhance the efficient running of a medical office. Regardless of the program, you complete, you will be eligible to take the AAMA certification examination to earn the status of a certified medical assistant.
The six-quarter long, 85-credit certificate covers human biology, computer applications, introduction to essay writing, law & ethics, CPR & first aid, intercultural awareness, and medical office skills. You will also complete courses like phlebotomy, essay writing, quantitative literacy, coding, insurance, billing, medical reimbursement systems, diagnostic testing, and pharmacology. Towards the end of the program, you will gain actual on the job training through an externship of 6 credits.
On the other hand, the 90-credit associate comprises the entire certificate coursework in addition to general education courses such as math in society, interpersonal communications, and quantitative reasoning.
Our Ranking Methodology
Nearby States

Popular Related Articles