Medical Assistant Schools in Washington
Following are the 16 Best Medical Assistant Programs in Washington for 2023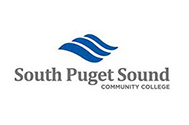 Locations: Olympia
Program Type: Associate in Applied Science
To become a medical assistant in the Evergreen State, completing an associate degree from South Puget Sound Community College helps you master skills in front and back-office functions and enhances your communication and critical thinking. The 91-credit curriculum is comprehensive and comprises of liberal arts and core medical assisting courses. The coursework is spread over 7 to 8 quarters and in the second and fourth quarters, you are provided with externship experiences, where you practice professional skills at a local physician's office. The program teaches you EMR simulation, medical insurance and billing, diagnostic and procedural coding, recording patient vital signs, drawing blood, administration of injections and medications, performing EKGs, sterilizing instruments and assisting the physician during patient examination.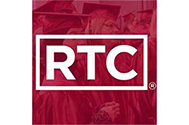 Locations: Renton
Program Type: Certificate & Associate of Applied Science
To become a successful medical assistant, you require skills such as time management, communication, and multi-tasking to perform both, clinical and clerical tasks efficiently. Renton Technical College's certificate and associate degree prepare you with these skills by thoroughly training you in patient examination, drawing blood, performing EKGs, minor surgical procedures, keeping of medical records, billing & coding and ethics & laws. While the certificate comprises of 71 credits and can be done in four quarters, the associate degree requires completing a total of 91 credits within six quarters. If graduates of the certificate program wish to continue with their education, they can transfer 100% of their certificate credits towards the associate degree and complete it within hardly any time.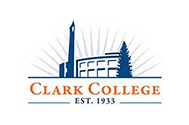 Locations: Vancouver
Program Type: Certificate & Associate
You can pursue medical assisting training in WA by enrolling for Clark College's certificate or associate degree program. While the certificate comprises a total of 80 credits, the associate degree requires completing 96 credits in the core, and general education courses. Whether you enroll for the certificate or the associate degree, the general skills you acquire will be in communication, computers, keyboarding, and self-development. Both the program cover topics such as medical terminology, pathophysiology, medical office administrative procedures, medical reimbursement, legal aspects of this career, medical assistant lab and clinical procedures. However, the associate degree also includes two additional courses that teach you medical coding. Both the programs offer a choice of electives, out of which you must choose one course on the topic of your interest.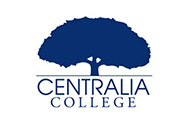 Locations: Centralia
Program Type: Associate in Applied Science
If you aspire to enter the health care field, then what better than to become a medical assistant. The job serves as a stable career and can also be a great starting point towards other advanced health careers. Centralia College's associate in applied science is a 91-credit program that takes two years to complete. The program starts in the fall of each with a five-credit introductory medical assisting course. In the courses that you take during the three quarters of the first year, you are required to secure a minimum grade of 2.50 in order to apply for the second year's remaining three quarters. The curriculum maintains a fine balance of courses in the clerical and clinical functions and culminates with a six-credit externship course at a medical office.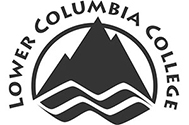 Locations: Longview
Program Type: Certificate & Associate of Applied Science (AAS)
Lower Columbia College is a medical assistant school in Washington that prepares you to work in the complex healthcare field. The college offers a certificate as well as an associate degree that cover both the clerical and clinical functions carried out at a physician's office. Eligibility to gain admission into the certificate program requires you to complete pre-requisite courses in healthcare communication skills and English. Once enrolled, you will take courses in medical reception and office procedures, medical terminology, human anatomy and physiology, law and ethics for medical assistants, medical lab procedures, and exam room procedures. The externship and seminar towards the end, further prepare you for employment as you practice skills in a medical office. After you finish the certificate program you can continue to earn an associate degree by completing an additional of 20 credits.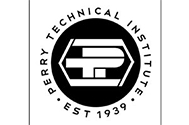 Locations: Yakima
Program Type: Certificate
Perry Technical Institute's certificate program prepares you to deliver effective patient care in an out-patient setting. The curriculum is comprehensive and covers the clerical and clinical functions, thereby teaching you to assist doctors and nurses at all types of medical offices. Over a span of one year, you will take courses in office administration, communications, health care law and ethics, medical terminology, pharmacology, clinical procedures, and electronic health records, after which you will be eligible to take the RMA exam. Additionally, for those interested in the administration of a medical office, the college also offers a certificate in medical office administration and coding.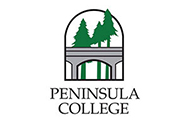 Locations: Port Angeles
Program Type: Certificate & AAS Degree
Completing your formal education from a medical assisting college in Washington can help you set foot onto a stable health care career path that also comes with the flexibility of part-time working hours. Peninsula College offers a certificate and an associate degree that teach you both, front and back-office functions, apart from inculcating an attitude of lifelong learning. While completing the certificate enables you to take up work as an entry-level medical assistant, the associate degree entails completing an additional 25 credits in general education courses and lays a foundation, should you pursue a bachelor's degree in the future. Students of both the programs are provided with an unpaid clinical externship, the site for which is secured by the college.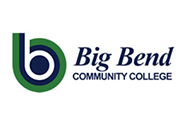 Locations: Moses Lake
Program Type: Certificate & AAS Degree
If you are looking at a career in healthcare and do not wish to spend 3 to 4 years in earning a degree, then medical assisting can be the profession for you. Big Bend Community College's certificate or associate degree can be completed in less than two years and aim at developing clerical and clinical skills, besides, honing critical thinking and communication. Regardless of the program you enter, the curriculum focuses on building a firm base of professional knowledge, skills, and behavior. While the certificate is a 45-credit curriculum, the associate degree requires completing around 91 credits as it is more in-depth compared to the certificate. Some of the common courses in both programs include courses in front and back office skills, pharmacology, medical ethics, anatomy, first aid, and HIV education.
Locations: East Wenatchee, Fife, Lacey, Pasco, Vancouver & Yakima
Program Type: Certificate & AAS Degree
Charter College's certificate program trains you to work in entry-level positions at a variety of settings such as physician offices, hospitals, outpatient facilities, and clinics. This 10-month medical assistant program in Washington is offered at six campuses across the state, so you can conveniently enroll at a location near you. The curriculum comprises administrative, clinical and lab courses and is designed to make you eligible to take the certification or registration exam which is a requirement in the state. You also learn to use computer technology and word processing to efficiently manage front office duties. Furthermore, students complete a 180-hour clinical practicum at a local clinic and gain valuable real-world experience. As a graduate of this certificate, who also has earned the medical assisting certification, you gain eligibility into the associate degree program that offers additional coursework of 30 weeks to further broaden your knowledge base.
Locations: Everett
Program Type: Certificate & Associate
A medical assistant is a multi-skilled healthcare professional that requires training in clerical and clinical skills to efficiently assist a physician and run a medical office. Everett Community College's certificate and associate degree aim at teaching you these vital professional skills that help you succeed in your career. While both the programs offer in-depth comprehensive medical assisting education, the certificate comprises 85-credit coursework and the associate degree requires completion of an additional 5 credits in electives, making it a total of 90 credits. If in the future, you plan to pursue higher education, credits from both these programs can be transferred, helping you save time and money.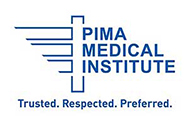 Locations: Renton & Seattle
Program Type: Certificate
To work as a medical assistant, you must be proficient in clerical, clinical and interpersonal skills as you will play an effective link between the patient and doctor. If you are looking for a medical assistant school in Seattle, then Pima Medical Institute's certificate program can help you start a rewarding career in as little as 9 months. The 36-credit curriculum is divided into preparatory courses, professional courses, and a 200-hour clinical externship. The professional courses in particular, are offered in four segments. Apart from the first segment, you can take the other three segments of courses in any order. Upon graduation, you will be able to effectively take medical histories & vital stats of patients, assist physicians during patient examination and conduct laboratory and clerical duties in a medical clinic or patient care facility.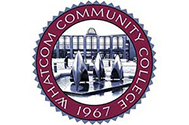 Locations: Bellingham
Program Type: Certificate & Associate
Whatcom Community College offers medical assisting education through its certificate and associate degree program. For those who prefer the flexibility of hybrid coursework, the courses start in winter, whereas if you are more comfortable with on-campus learning then you begin the program in fall. While the certificate is 66-credit coursework, the associate degree is extensive and requires completing 90 credits. Regardless of the program, you enroll, some of the common core courses you take include medical terminology, clinical & clerical processes, anatomy, and an 8-credit practicum and a medical assisting seminar. Upon graduation, you are eligible to take the national and state certification exams.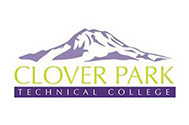 Locations: Lakewood
Program Type: Associate of Applied Technology Degree
If you intend on gaining in-depth knowledge before embarking on a career as a medical assistant, then you can consider Clover Park Technical College's associate degree that is a blend of core and general education courses. The program focuses on imparting vital professional skills such as communication and decision making, apart from clerical and clinical skills. Courses you take include medical terminology, medical law & ethics, administrative procedures, record keeping, pharmacology, diagnostic procedures, venipuncture, microbiology, and medical and surgical asepsis. The curriculum also trains you for the AIDS and HIPAA certifications. The program is offered as a day or evening schedule, so you can enroll for class timings that suit your life's timetable.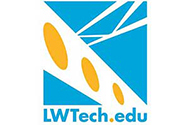 Locations: Kirkland
Program Type: Certificates & Associate Degree
Lake Washington Institute of Technology offers three certificates and one associate degree program that are career-centric and aimed at preparing you with job-ready skills. The medical assisting certificate and associate degree are comprehensive and teach you both, clerical and clinical skills. While the certificate comprises of 85 credits, the associate degree requires you to complete 90 credits. Additionally, the college also offers certificate courses in medical billing & coding and medical office administration. While the former is 65-credit coursework, the latter requires completing 39 credits and prepares you for entry-level positions to manage front office functions at a medical office.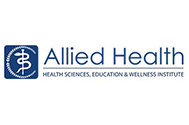 Locations: Bellevue
Program Type: Certificate
Bellevue College's certificate program is an 83-92 credit program that spans across six quarters. The curriculum is designed to teach skills in the clerical and clinical functions of medical assisting. Courses in medical law and ethics, introduction to medical administration, billing & coding, medical computer systems, medical administration, and calculations make you adept at handling the front office duties. Whereas back-office functions are taught by offering a course in phlebotomy, introduction to clinical laboratory, human diseases, pharmacology, clinical skills, and diagnostics & clinical procedures. Towards the end, you apply all this knowledge in a real-world setting through a five-credit externship course.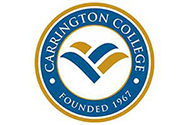 Locations: Spokane
Program Type: Certificate
Carrington College offers you a medical assisting certificate program that lets you complete your education in just nine months. The college's state-of-art-simulation lab, equipped with venipuncture stations, EKG machines, microscopes, and incubators allow you to perfect skills in a non-threatening environment. The program is offered in a blended format, where you can take part of the coursework online. To graduate, you must complete a total of 750 hours, out of which 415 hours are in didactic courses, 155 hours in lab work and 180 hours in an externship. On completion, you can explore job opportunities in physician's offices, outpatient facilities, state, local and private hospitals.
Our Ranking Methodology
FAQs Answered
How Many Schools in Washington are Currently Offering Medical Assisting Programs?
What are the 5 Best Medical Assistant Programs in Washington?
1) South Puget Sound Community College
2) Renton Technical College
3) Clark College
4) Centralia College
5) Lower Columbia College
Nearby States

Cities

Popular Related Articles