Medical Assistant Programs in St. Louis
5 Best Medical Assistant Programs in St. Louis, Missouri – 2023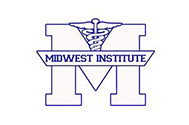 Program Type: Certificate
If you are looking for a rewarding career as a medical assistant in St Louis, then you would want to know about the Midwest Institute's certificate program. From 1985 the college has been offering high caliber courses that not only train you academically but also ensure you develop a professional attitude and multi-tasking skills, enabling you to become a confident and efficient health care worker. The program is available in the north, and south campuses giving you the flexibility to enroll in either, based on your convenience and proximity. Both campuses feature well-equipped laboratories and expert instructors under the guidance of whom you will master both administrative and clinical skills.
This 33-credit curriculum comprising 941 hours of didactic and practical training is delivered through a blended model, 70% of which can be completed through online classes, and the remaining are taken on campus. The curriculum includes courses in medical administrative & laboratory procedures, anatomy & physiology, mathematics, medical terminology, psychology, and employment preparation. You will also be gaining actual on-job experiences through an internship.
2)
St Louis College of Health Careers-Fenton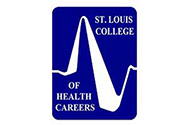 Program Type: Diploma & Associate
If you visualize yourself in a workplace where taking care of patients is your everyday focus, then medical assisting might be the right career for you. The diploma or the associate degree program offered by St Louis College of Health Careers prepares you to take up entry-level positions in hospitals, physician's clinics, outpatient medical facilities, and other health care centers. Regardless of the program, you graduate from, you can climb the career ladder quicker than your competitors by taking the AMMA and RMA certification examinations.
Diploma – This fast-track diploma is systematically split across 2 semesters where you will be taking several clinical, clerical, occupational, and general education courses. These include human biology- theory, laboratory procedures, medical terminology, psychology, professional development, technical mathematics, MA fundamental skills, and a medical assisting externship.
Associate – The 60-credit associate is more extensive and can be completed in 72 weeks. In addition to the courses included in the diploma, you will also be instructed in sociology, communications, pre-algebra, ethics, legal aspects of medical records, billing, electronic health records, and English composition.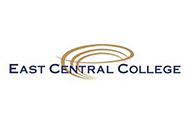 Program Type: Certificate & Associate
East Central College's medical assistant programs in St Louis empower you with the relevant knowledge and practical skill set, leading to a lucrative career in health care. Through intensive one-on-one classes with instructors, you will learn to perform tasks like taking medical histories, charting vital signs, conducting laboratory tests, assisting doctors in minor surgeries, scheduling appointments for patients, filing medical records, and greeting patients.
Certificate – The 36.5 credit certificate program comprises of core courses like clinical and medical laboratory procedures. Other major courses include administrative procedures, office interpersonal & communication skills, medical ethics, introduction to pharmacology, and a medical assistant capstone. Additionally, you will also be taking classes in general education courses like human anatomy & physiology and Honors English composition. To earn this certificate, you must complete the entire coursework with a minimum grade B.
Associate – The associate program begins in the fall semester and requires you to earn a total of 60.5 credits. It goes a step further than the certificate by also including courses like basic principles of disease, human development, technical writing, and US history.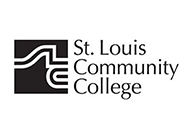 If you are looking for a fast-paced program in allied health that provides you with job security and umpteen opportunities for career growth then medical assisting can be a field you might want to explore. St Louis Community college is among the prominent medical assistant schools in St Louis that has been operating for more than 5 decades. The college offers a non-credit curriculum that is taught through classroom lectures and practical laboratory classes. The coursework is delivered through a traditional day schedule, on completion of which you can take the certified clinical medical assistant examination.
During your 23 weeks of training, you will take courses that help you in performing basic clinical and clerical duties. Upon successful completion of the curriculum, if eligible you will have an opportunity of completing a paid apprenticeship program.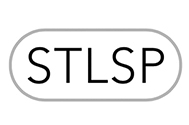 Program Type: Diploma in Clinical Medical Assisting
Medical assistants are responsible for performing many cross-functional front office and back office duties in varied medical settings and therefore they continue to stay in demand. St Louis School of Phlebotomy offers one of the few short-term medical assistant programs in St Louis, that can be completed in as little as 11 weeks. The college offers a diploma that focuses on the clinical functions, so if you are inclined towards the back-office duties this program can be right for you. In this short-term course, you will gain detailed knowledge in EKG management, HIPAA, drug dosage calculation, standard precautions & safety, and vaccinations. Upon completion of your theoretical training, you can acquire hands-on experience through an optional clinical externship of 40 to 120 hours. Upon the culmination of this curriculum, you will be taking the CCMA certification examination to earn your position as a certified clinical medical assistant. Besides, you will also receive job assistance where the school will guide you through the process of securing placements.
Our Ranking Methodology
Nearby States

Popular Related Articles