Medical Assistant Schools in Kansas
When healthcare employers in the Sunflower State see that a prospective employee is a graduate of one of the Medical Assistant programs in Kansas, they're more likely to hire them. That's because an MA degree signals that you're committed enough to the very highest standards of caregiving to learn how to do it properly. Employers also know they won't have to divert resources to training you in-house.
Medical assisting is a hot profession right now: Kansas MAs who've graduated from accredited programs earn salaries of $36,820 a year on average, and the need for their services will increase by 14 percent in the next decade. Shouldn't you be taking full advantage of this? Find out more with the guide below to the 9 best Medical Assistant programs in Kansas.
Following are the 9 Best Medical Assistant Programs in Kansas for 2023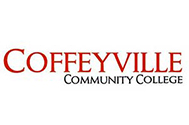 Locations: Coffeyville
Program Type: Certificate & A.A.S. Degree
Do you have the ability to multitask along with a desire to help others? If so, then by enrolling in any of the top medical assistant schools in Kansas you can acquire the requisite skills and kick start a rewarding career as a medical assistant. Coffeyville Community College, through its certificate and associate degree trains you to perform entry-level medical assisting functions at a variety of healthcare settings. Regardless of the program, if you prefer the full-time schedule then classes start in fall, and for part-timers, the program begins in spring. The college admits students on a selective basis, so ensure you apply early. The certificate includes courses in clerical and clinical functions where you learn medical terminology, medical administrative skills, medical professional issues, insurance billing & coding, patient care, pharmacology, phlebotomy essential, and computer concepts & applications. If you enroll for the associate degree, in addition to these courses you must complete general education courses in communication, math, humanities, and business management.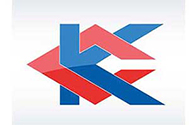 Locations: Kansas City
Program Type: Certificate
As a medical assistant in Kansas, you can work at various types of clinical settings that include offices of physicians, chiropractors, medical specialists, and diagnostic laboratories. With Kansas City Kansas Community College's certificate program, you can complete your training in 11 months and enter the healthcare field as an entry-level medical assistant. To graduate you are required to complete 38 credits in administrative and clinical courses. Apart from the professional preparedness, the college also focuses on developing vital traits of lifelong learning and a caring & compassionate attitude. The curriculum is designed to teach you back-office functions such as recording vital signs, performing minor surgical procedures, infection control, basic first aid, and CPR. Administrative functions are mastered by learning scheduling patient appointments, insurance processing, billing, and coding. Upon graduation, you will be eligible to take either the CMA, the RMA, or the CCMA exams.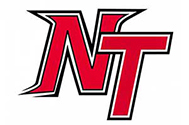 Locations: Goodland
Program Type: Certificate & Associate of Applied Science
Ranked among the well-known Kansas medical assistant programs, Northwest Kansas Technical College's certificate and associate degree boast of a 100% graduate satisfaction rate. Both programs aim towards developing the professional knowledge, skills, and behavior of an entry-level medical assistant. Once enrolled in the 50-credit certificate, during the first semester you take courses in anatomy & physiology, computer fundamentals, medical professional issues, medical terminology, and psychology. Progressing to the second semester you will go through challenging courses such as insurance billing & coding, patient care, clinical lab diagnosis, pharmacology, emergency preparedness, medication administration, and also complete a clinical practicum at the end of the semester. The associate degree on the other hand, besides all the certificate courses, requires completion of an additional 10 credits in general education and elective courses. This additional coursework which extends to the third semester enhances your critical thinking and communication skills.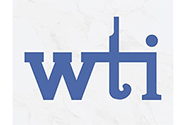 Locations: Wichita, Joplin, & Tulsa
Program Type: Certificate
Medical assisting is one of the fastest-growing occupations in the healthcare field. If you are keen on enrolling in any of the KS medical assistant schools close to home, then you may want to know about Wichita Technical Institute's certificate program that is offered at multiple campus locations across the state. The comprehensive 59.5-credit program takes one year to complete and prepares you to become a certified entry-level medical assistant who is an effective communicator and an efficient multi-tasker. The coursework starts with the basics of a medical office and moves on to courses in pharmacology, front office procedures, health insurance, electronic medical records, phlebotomy, healthcare math, administration of medication, and clinical patient care. In the end, you will also complete a review course that prepares you for the RMA exam. Finally, you apply the newly acquired theoretical knowledge to practice through a 180-hour externship which is conducted at a local healthcare facility.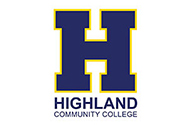 Locations: Highland
Program Type: Certificate (Medical Office Assistant)
Are you looking at medical assistant programs in KS that can be completed within one year? If so, Highland Community College trains you with a broad skill set of clinical and clerical functions in as little as nine months. The 37-credit certificate program comprises courses in emergency preparedness, medical administrative aspects, patient care, insurance billing & coding, medical terminology, body structures & functions, and professional laws & ethics. You also take courses in principles of pharmacology, advanced administrative aspects, patient care, and clinical laboratory procedures. The coursework also includes two externship courses of two credits each, one during the coursework and the other after you complete all the courses. This spaced-out hands-on experience provides you the opportunity to apply relevant skills in a clinical setting immediately after you complete the specific didactic courses. Additionally, upon completing the entire coursework, you can go for an optional occupational work experience that further enhances professional skills in a real-world setting.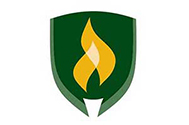 Locations: Overland Park
Program Type: Diploma
There are not many tailor-made medical assistant programs in Kansas that offer the flexibility of completing the courses based on your level of competency. Rasmussen College's diploma allows you to go slow with courses you are not familiar with and speed up the topics you are already skilled at. This not only allows you to complete the program faster but also helps you save on costs and results in a better academic outcome. The program is a fine blend of on-campus and online classes and requires completion of 12 courses or 51 credits. Didactic training is complemented by hands-on learning at its lab after which you go through an externship experience at a local medical office. Some of the courses you take include administrative medical assisting practices, medical terminology, medical law & ethics, clinical techniques, lab, and diagnostic procedures.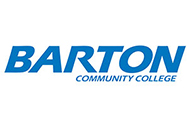 Locations: Great Bend
Program Type: Certificate & Associate in Applied Science
Whether you choose Barton County Community College's certificate or the associate degree, you will graduate as a multi-skilled medical assistant who is capable of seamlessly moving from clerical to clinical tasks carried out to keep a medical office running smoothly. The certificate is a 43-credit curriculum, whereas the associate degree requires completion of 64 credits. Both programs offer the flexibility of taking 50% of the coursework online, thereby allowing you to juggle personal commitments with much ease. Regardless of the program, some of the common core courses you take include basic medical lab techniques, pharmacology, computer applications, medical terminology, medical coding, and medical administrative aspects. Clinical functions are mastered by taking courses in phlebotomy, patient care, emergency preparedness, and medication administration. Also, during the final semester, you will undergo an externship experience that provides for hands-on learning in a real-world medical environment.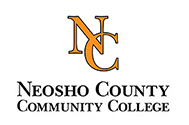 Locations: Chanute
Program Type: Certificate
Neosho County Community College is a non-profit medical assisting school that offers affordable high-quality education through its certificate program. This certificate not only serves as an entry into the healthcare field but can also be used as a stepping-stone for other health careers such as nursing or physician assistant. The comprehensive 42-credit curriculum includes core medical assisting courses and a choice of electives that help you to reach your induvial career goals. Some of the courses you take are computer applications, medical terminology, medical ethics & laws, medical administrative aspects, reimbursement methodologies, emergency preparedness, and clinical aspects of medical assisting. This coursework is complemented by practical learning at the college's in-house simulated physician's office which is equipped with patient exam rooms and close to real equipment and tools used in ambulatory care facilities.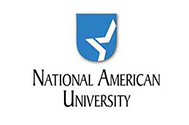 Locations: Wichita
Program Type: Certificate
If you are browsing through medical assistant programs in the state of Kansas to acquire the skills and knowledge required to enter this rewarding healthcare field, then you can ponder over National American University's certificate program. This 90-credit rigorous training comprises core, support, and general education courses. While the 38.5 core courses consist of medical assisting administrative and clinical courses, the 9-credit support courses teach you the business and management aspects of medical assisting. The 42.5 general education courses, on the other hand, enhance communication and critical thinking skills. Upon completion of this program, you will be eligible to take five national certification exams – CMA, CCMA, RMA, NCAM, and CMAC. These exams will brighten your employment opportunities and may even boost your salary.
Our Ranking Methodology
FAQs Answered
How Many Schools in Kansas are Currently Offering Medical Assisting Programs?
What are the 3 Best Medical Assistant Programs in Kansas?
1) Coffeyville Community College
2) Kansas City Kansas Community College
3) Northwest Kansas Technical College
Nearby States

Popular Related Articles