Medical Assistant Schools in Oklahoma
Following are the 10 Best Medical Assistant Programs in Oklahoma for 2023
Locations: Norman
Program Type: Certificate
Moore Norman Technology Center focuses on imparting students with comprehensive skills and knowledge in front and back-office functions carried out at a physician's office. This full-time certificate program requires you to complete a total of 1050 hours. While you can complete the course in a year's time on a full-time basis, with the part-time schedule you can stretch it up to two years. The curriculum contains courses in human anatomy, psychology, ethical and legal issues, administrative medical office functions, medical insurance, lab, and clinical procedures. For gaining practical exposure, an externship must be completed towards the end of the course curriculum. Upon graduation, you are eligible to take the national certification exams for a certified medical assistant, registered medical assistant, and certified clinical medical assistant.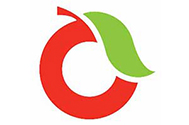 Locations: Tulsa
Program Type: Diploma
For aspiring medical assistants in OK, Community Care College offers a diploma with flexible class schedules and the convenience of online learning. You can either enroll for the on-campus program with an option of day or evening classes or choose to enter the hybrid program, where you can take some of the courses online. The nine-month diploma offered by the college trains you in the administrative and clinical aspects of this career. Along with theoretical instructions, you will get an opportunity to work in real-world conditions during the externship experience. This exposure while working on the in-field assignments will help you to develop a deep understanding of various functions carried out at a physician's office. Some of the courses you take include anatomy & pathophysiology, medical terminology, administrative front office skills, diagnostic and procedural coding, supply inventory and office accounting.
Locations: Enid
Program Type: Clinical Medical Assisting Certificate
With a goal of making students competent healthcare providers, Autry Technology Center offers a clinical medical certificate program that teaches you a wide range of clinical functions carried out at the office of a physician. Aspirants are provided with an opportunity to work under the supervision of a trained instructor which helps them learn the nuances of working in real-world conditions. The program consists of 525 class hours, constituting courses such as medical terminology, human anatomy, pharmacology, and clinical procedures. For practical exposure, the course structure includes an externship in a real-world setting where you'll learn various aspects of providing ambulatory care, disinfection procedures, administrating medicines, analyzing medical histories, and recording vital health signs. Upon graduation, you are eligible to take the certified clinical medical assistant examination and work in hospitals, medical centers, private clinics, and physicians' offices.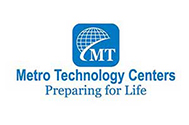 Locations: Oklahoma City
Program Type: Certificate
Metro Technology Center's certificate trains you with a broad skill-set to competently fulfill both front and back office duties at a medical office. This medical assistant program in Oklahoma City requires completing 1115 hours over 38 weeks. Through rigorous didactic sessions, lab learning, and field experience, the program makes you proficient in various subjects, including medical terminology, pharmacology, anatomy & physiology, medical insurance and coding, medical informatics, medical law and ethics and clerical, clinical and lab procedures. Upon completion of the program, you will be eligible to not only take the CMA exam, but also the certification exam for a phlebotomy technician.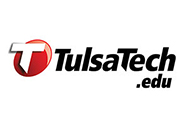 Locations: Owasso, Tulsa
Program Type: Certificate
Tulsa Technology Center's medical assisting training offers the optimum combination of theoretical and practical learning. The center's strong relationships with industry partners go a long way in providing its students with meaningful externship and placement opportunities. The college offers a certificate that requires completion of 495 hours. These hours are further divided into 190 hours of theory and 305 practical learning hours. The coursework is comprehensive and constitutes courses in clinical procedures, anatomy, pharmacology, and administrative medical assisting. After completing all the courses, you will get an opportunity to put your clinical skills to practice at a local medical office. Program graduates may be able to receive college credits through the Prior Learning Assessments option. These credits can either be applied towards an associate degree or any other technical certificate at a college in the area.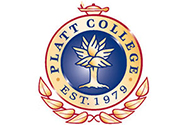 Locations: Moore, Lawton, Oklahoma City, Tulsa
Program Type: Certificate
One of the few medical assistant schools in Oklahoma with multiple campus locations across the state, Platt College provides students the convenience of attending a school close to home. The college regularly updates the curriculum with inputs from industry experts which helps graduates stay ahead of the learning curve. The 40-week certificate program aims at excellence in front and back-office functions of medical assisting. Small-sized classes and individualized attention help you master courses in patient record management, medical lab procedures, CPR, scheduling appointments, and measuring vital signs. Upon graduation, students can seek assistance from the college's career services team to build resumes, prepare for interviews or for securing placements.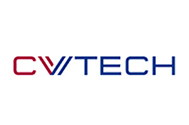 Locations: El Reno
Program Type: Diploma
Canadian Valley Technology Center's excellence in medical assisting education is apparent from its commitment towards helping students reach their career goals. The course curriculum, centered on the clinical aspects, contains a total of 900 hours and students on average take 8 months to complete the program. High school graduates can enroll in this diploma, either on a full-time or part-time basis. You can start with the coursework anytime through the year as classes begin every month. Once enrolled, you begin with an introduction to medical assisting, and progress to core medical terminology, anatomy & physiology, introduction to clinical procedures, pharmacology, phlebotomy and finally, complete the academic experience with an externship course. To make your education affordable, the college offers financial aid opportunities to eligible students.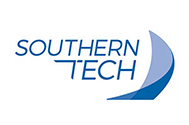 Locations: Ardmore
Program Type: Clinical Medical Assistant Certificate
Southern Oklahoma Technology Center's medical assisting training in OK focuses on the clinical functions and prepares you for the RMA as well as the registered phlebotomist certification exam. The curriculum entails completing a total of 525 hours over a period of twelve months. You start the coursework with an introduction to medical assisting, after which you take courses in anatomy and physiology, pharmacology, medical assisting clinical procedures, and medical terminology. Out of the total 525 hours, 165 hours are required to be completed in an on-site clinical practicum where you practice back-office functions at a local medical office. The college offers financial aid and scholarship opportunities for eligible students, so ensure you contact the office to know your options and eligibility criteria.
Locations: Stillwater
Program Type: Administrative Medical Assistant Certificate
If you are above the age of 18 years and aspire to enter the field of healthcare informatics, then enrolling for Meridian Technology Center's Administrative Medical Assistant program in OK can be the right step for you. This program specifically focuses on the administrative functions and can also open-up job avenues as a medical coder, patient account representative, an insurance analyst, apart from that of an administrative medical assistant. The curriculum requires completing a total of 1,380 hours and includes courses in medical office procedures, processing of insurance claims and ICD –CPT coding. With experiential learning assignments in ICD 10 codes and EHR software, you gain a deeper understanding of these two vital functions of administrative medical assisting. To earn your certificate, you must secure a minimum grade "C" throughout the coursework.
Locations: Oklahoma City
Program Type: Associate Degree in Applied Science
If you are planning to become a successful medical assistant in the state of Oklahoma then you should aim for excellence in both, administrative and clinical skills. Oklahoma City Community College helps you achieve proficiency in both of these aspects through its 64-credit associate degree. The training is a fine blend of theoretical teaching and practical exercises and comprises of courses in psychology, human anatomy, pharmacology, physiology, clinical procedures, and administrative functions. Upon completion of the program, you can earn national-level certifications such as RMA, NCMA, CMA-AAMA or CCMA and thereafter go on to work in a variety of health care settings.
Our Ranking Methodology
FAQs Answered
How Many Schools in Oklahoma are Currently Offering Medical Assisting Programs?
What are the 5 Best Medical Assistant Programs in Oklahoma?
1) Moore Norman Technology Center
2) Community Care College
3) Autry Technology Center
4) Metro Technology Centers
5) Tulsa Technology Center
Nearby States

Popular Related Articles