Medical Assistant Schools in Utah
Sponsored Search
Following are the 11 Best Medical Assistant Programs in Utah for 2023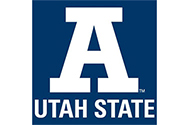 Locations: Blanding, Castle Dale, Cortez, Moab, Montezuma Creek, Monticello, Monument Valley, and USU Eastern (Price)
Program Type: Certificate
If you are looking at medical assistant schools in Utah that are near you, then Utah State University with its several campus locations across the state should be high on your list. The certificate program it offers is a combination of theory and practical learning in clerical and administrative functions of entry-level medical assisting. To be eligible for this program you must have completed your high school graduation with a minimum GPA of 2.0. The program is a two-semester curriculum that includes courses in medical terminology, medical office administration, anatomy & physiology, phlebotomy, pharmacology, clinical competencies, diseases of the human body. Also, the externship experience of 4 credits that you must complete at a local medical facility provides for valuable hands-on learning. Before you start with the program you are required to complete courses in writing, college-level algebra, and also get certified as a nursing assistant.
Locations: Logan
Program Type: Certificate
Bridgerland Technical College's certificate in medical assisting can help you kickstart a rewarding career in healthcare within 10 months of training. When consistently more than 95% of its graduates pass the certification exam and get successfully placed, you know the coursework is designed to achieve competency in the professional skills, knowledge, and behavior that are in demand. To complete the program, you will have to dedicate 30 hours per week attending classes during the day. During the 1200 hours of this curriculum, you take courses in medical law & ethics, psychology, workplace relations, medical office procedures, pharmacology, emergency preparedness, and clinical functions. You also complete 180 hours in an externship that hones practical skills in a real-world setting. Upon graduation, you can take the AAMA Certification Exam and become a nationally Certified Medical Assistant. This will widen your employment opportunities across the nation.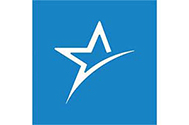 Locations: Draper & Provo
Program Type: Diploma
As a medical assistant in Utah, you can explore job opportunities at various types of settings, including offices of physicians, specialists, chiropractors, and radiologists. AmeriTech College is one of the top medical assistant schools in Utah that offers affordable education. Its diploma aims at preparing you to join the workforce within one year. The 43-credit curriculum is divided into three semesters. Starting from strengthening your basics to advanced courses in clerical to clinical functions, the program makes you adept at patient communication, taking vital signs, processing lab specimens, pharmacology, administration of medication, phlebotomy, infection control, and surgical procedures. Additionally, you will gain knowledge in HIPAA regulations, use of EHR, processing insurance claims, and insurance coding. This well-rounded curriculum ends with an externship experience where you apply the newly acquired knowledge at a physician's clinic. Depending on your feasibility, you can opt for either the day or evening classes and easily complete the program while juggling other responsibilities.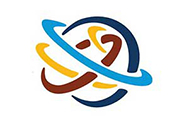 Locations: West Jordan
Program Type: AAS
Are you considering a career as a medical assistant but not sure where to start? If so, enrolling in any of the credible medical assistant programs in the Beehive State should be your top priority. Salt Lake Community College's associate degree is one such program that not only trains you with comprehensive medical assisting skills to fulfill front and back-office functions but also lays a base for higher education, should you aspire to become a nurse or a physician assistant in the future. The supportive learning environment and a skilled faculty ensure you graduate with the theoretical and practical preparedness required to succeed in this career. The program spans across four semesters and requires you to complete pre-requisite courses in English, Math, medical terminology, and clinical pathology to be eligible for admission.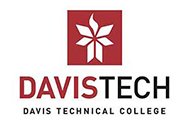 Locations: Kaysville
Program Type: Diploma
If you are searching for veteran-friendly Utah medical assistant programs to make a career changeover to medical assisting, Davis Technical College can be the right fit for you. Not only does the college support students coming from the armed forces with several benefits, but you also graduate with a comprehensive skillset in just 15 months. Enrollment for this program is open all through the year and once enrolled you must complete 1400 hours of coursework to graduate. The curriculum comprises of core courses in operating systems, computer software applications, medical office procedures, medical terminology, clinical procedures, cardialgy radiology, and minor surgical procedures. Besides, you also complete support courses and electives that further enhance employability. To provide for valuable real-world training, the program also includes 200 hours of externship experience. Upon graduation, you will be prepared and eligible to sit for both the Cardiac Pulmonary Resuscitation (CPR) Certification exam and the Certified Medical Assistant (AAMA) exam.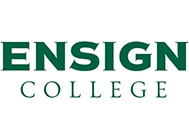 Locations: Salt Lake City
Program Type: Certificate & AAS
UT medical assistant schools that offer faith-based education are few and Ensign College is one among them, preparing medical assisting graduates, grounded in values of compassion and service. Depending on your career goals, you can enroll in either the certificate or associate degree. While the certificate requires completing 29 credits, the associate degree comprises of 60 credits. The core medical assisting courses include medical law & ethics, coding & billing, pharmacology, clinical functions, lab procedures, and CPR. Additionally, a course in religion adds meaning to your training and helps you to effectively play your role as a caregiver. While the certificate serves you well to work at entry-level positions, should you desire to further your studies, the associate will be more apt as you can seamlessly transfer credits towards a higher degree.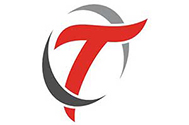 Locations: Ogden
Program Type: Certificate
Whether you a recent high school graduate or an adult worker, the medical assisting certificate offered by Ogden-Weber Technical College prepares you with job-ready skills in just 10 months. Through the 1050 hours of this curriculum you will complete courses in medical terminology, anatomy & physiology, computer applications, medical assisting clinical procedures, medical law & ethics, and psychology & health workplace relations. After completing all the courses, you will go through an unpaid externship at a local medical facility. If you are seeking financial assistance to make your education affordable, the college offers scholarships, in addition to the federal aid to eligible students. Upon completion of the program, you can take the certification exam and explore job opportunities in clinics, hospitals, and various other types of healthcare settings.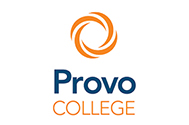 Locations: Provo
Program Type: Diploma
Are you exploring medical assistant programs in UT that have no waitlist and do not require you to take an entrance exam for admission? If yes, you must investigate the diploma program offered by Provo College. The coursework is offered online and takes as little as nine months to complete. Your training here is a combination of quality didactic classes and real-world learning. The coursework teaches you microbiology, hematology, venipuncture, urinalysis, transcription & charting, patient vital signs, ECG, minor surgical assisting, pharmacology, and administering medications & injections. Upon completion of the program, you will be eligible to take the CMA exam and work as a certified medical assistant who can successfully discharge front and back-office duties.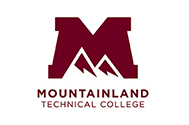 Locations: MTECH Lehi Main, Orem, Provo, Spanish Fork, and Wasatch West Campuses
Program Type: Certificate
Mountainland Technical College's certificate program is offered in the hybrid format, where you are required to attend classes on-campus Monday through Thursday and take online classes on Friday. With multiple campuses across the state, it would be rather convenient to enroll at a location closer to you. The program requires completion of 900 hours in about 10 months. High school seniors and working adults are eligible to apply for this program which culminates in the NCCT national certification exam post-graduation. The coursework mainly focuses on clinical functions and trains you in taking medical histories, pharmacology, handling biohazards, drawing blood, lab procedures, performing ultrasound, EKG & X-Rays, and assisting the physician with minor surgical procedures.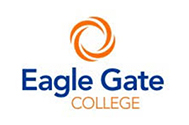 Locations: Murray & Layton
Program Type: Diploma (9 months)
Eagle Gate College offers medical assisting training through its 9-month diploma. The program is designed to equip you with a comprehensive skillset in administrative and clinical functions. Within a year you will be ready to not only to kickstart your career as a medical assistant but also as a medical office manager or a phlebotomy technician. You will be trained in microbiology, hematology, venipuncture, urinalysis, transcription, charting, taking patient vital signs, ECGs, and front office procedures. The program ends with an externship experience where you apply the newly acquired knowledge to practice in a real-world medical setting. Classes are offered online, providing you the convenience of taking classes from the comfort of your home.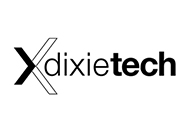 Locations: Saint George
Program Type: Certificate
Medical assistant programs in Utah can train you with the skills and knowledge required to pass the certification exam and also efficiently work as an entry-level medical assistant in a variety of settings. You can consider the certificate program offered by Dixie Technical College that can help you to enter the workforce in one year. The program starts twice a year in January and July and requires completion of 900 hours. 98% of medical assistants who enter this program complete it and thereafter go on to find suitable placements. You will receive information on a range of subjects emphasizing administrative as well as clinical aspects of the profession. Additionally, to provide you real-world working experience, the curriculum has a provision of an externship.
Our Ranking Methodology
FAQs Answered
How Many Schools in Utah are Currently Offering Medical Assisting Programs?
What are the 5 Best Medical Assistant Programs in Utah?
1) Utah State University
2) Bridgerland Technical College
3) AmeriTech College
4) Salt Lake Community College
5) Davis Technical College
Nearby States

Popular Related Articles