Medical Assistant Programs in Boston
6 Best Medical Assistant Programs in Boston, Massachusetts – 2023
Program Type: Certificate & Associate
One of the top medical assistant programs in Boston, Middlesex Community College's education is delivered through visual presentations and interactive lectures. Both the programs, certificate, and associate begin in the fall semester and are offered as full-time morning classes at the Lowell campus. Whichever program you choose to enter, you will stand eligible to take the national certification examinations which will help you stay a step ahead of your competition in the job market.
Certificate: The short-term certificate curriculum necessitates you to complete 29 credits to graduate. Here you will learn medical terminology, administrative medical assisting, pharmacology, fundamental clinical skills, electronic health records, health and disease, lab techniques, and advanced clinical procedures. The program ends with practical training through an unpaid externship of 160 hours.
Associate: After completing your certificate you have the option of studying further to earn an associate degree. This dynamic program can be completed in 4 semesters through additional courses in computer applications, psychology, infectious diseases, interpersonal communication, sexually transmitted diseases, cultural anthropology, and nutrition. It also includes elective courses in public speaking, introduction to bioethics, statistics, and math.
2)
Northern Essex Community College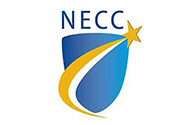 Program Type: Certificate – Day Program & Certificate – Evening Program
Are you a good multitasker who aspires to become a healthcare worker? If so, then you might want to consider medical assisting as a career option. This fulfilling career provides you with plenty of job opportunities where you will be performing cross-functional clinical and administrative tasks. North Essex Community College offers a choice of day and evening certificate programs that train you to work in hospitals, physicians' clinics, outpatient centers, and chiropractors' offices. The day program is delivered on campus whereas with the evening schedule you will be completing most of your classes online through a hybrid model.
During your education here you will complete courses like medical office administration, medical terminology, introduction to medical assisting, clinical laboratory procedures, anatomy & physiology, and human biology laboratory. Other important courses include English composition and psychology. After completion of your didactic training, you will be completing a medical assisting practicum that allows you to put your conceptual learning into actual practice.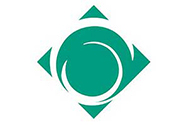 Program Type: Certificate
Massasoit Community College is one of the well-known medical assistant schools in Boston, MA where the pass rate of its recent graduates has been reported to be well above the state average. The college offers a certificate program that trains you to perform front desk duties such as greeting & interacting with patients, receiving phone calls, scheduling appointments, and managing the patient health records. You will also be able to discharge clinical and lab procedures like urinalysis, disinfecting equipment, collecting samples for tests, and clinical bacteriology.
This 9-month curriculum is available at the Canton campus and requires you to earn 38 credits. The college's expert faculty will educate you with courses in basic laboratory procedures, medical assisting techniques, office management, pharmacology, law & ethics, English composition, and general psychology. Besides, the seven-week clinical externship that you must undergo in a medical facility provides the required practical exposure to hone professional skills.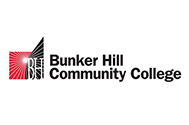 Program Type: Certificate
If you are a 'people's person' and are seeking work opportunities in allied health, then you might want to consider becoming a medical assistant. Bunker Hill Community College's certificate curriculum prepares you with the technical proficiency, and the right mindset to become a team player and a confident healthcare worker. Established in 1973, the college is not only the largest community college in the state of Massachusetts but also one of the most affordable.
This 25-credit program is offered at the Chelsea campus where you can enroll in either the fall or spring semester. Through various clinical and non-clinical courses, you will learn to perform CPR & venipuncture, conduct electrocardiogram tests, and fulfill routine medical office responsibilities. These courses comprise principles of clinical practice, advanced clinical skills, medical assistant skills, medical computer applications, medical terminology, and office procedures.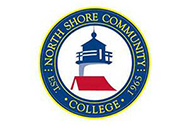 Program Type: Certificate
To become a medical assistant in Boston you can sign up for North Shore Community College's certificate that can open-up jobs in public health centers, doctors' clinics, ambulatory care facilities, HMO centers, community, and health care facilities. The program is available through a traditional morning schedule at the Denver campus. To earn the 29 credits of this fast-track program you will have to complete courses such as medical terminology, an introduction to professional medical assisting, medical administrative procedures, clinical & laboratory procedures, and ambulatory care in health and disease in the first semester. Progressing to the second semester, you will not only be gaining hands-on training through a practicum but will also attend classes in advanced medical assistant procedures and medical ethics. You are required to have competency in mathematics and communication as an important prerequisite to enroll in this program.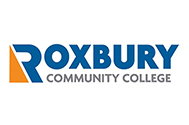 Program Type: (Clinical Medical Assistant)
Roxbury Community college offers one the few clinical medical assistant programs in Boston that can be completed with just 300 hours of training. This short-term curriculum teaches you to fulfill clinical and diagnostic responsibilities carried out in a medical office.
You will learn routine laboratory procedures, the cardiac life cycle, medical law, ethical aspects of medical assisting, vital signs, phlebotomy, and the drawing of blood. You will also take courses that teach you stress testing, pharmacology, calculation of drug dosage, and the utilization of an EKG machine. Out of the 300 hours, you will be employing 160 hours in a hands-on learning experience through an internship, and the other 140 hours will be spent in classroom lessons and laboratory training. On graduating you can take the National Healthcare Association's certification examinations to brighten your job prospects across the country.
Our Ranking Methodology
Nearby States

Popular Related Articles