Medical Assistant Programs in Austin
3 Best Medical Assistant Programs in Austin, Texas for 2023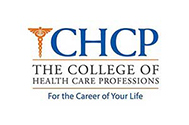 Program Type: Certificate
The College of Health Care Professions' certificate program is comprehensive and trains you in the skills and abilities that are high in demand at entry-level medical assisting positions. Easily counted among the best medical assistant programs in Austin, Texas the college was founded by a team of expert doctors 30 years ago and is armed with faculty that is not only competent but also has substantial real-world experience. Furthermore, the college, being located in close proximity to prominent hospitals gives students access to a variety of internship and employment opportunities.
This certificate program can be completed on-campus or in a blended format. If you choose to study face-to-face you have a choice of day or evening schedule, making it convenient for you to accommodate the new academic schedule into your busy life. The curriculum trains you in courses like medical terminology, anatomy & physiology, psychology/human relations, medical office procedures, medical laboratory procedures, and keyboarding/computer applications. You will also gain valuable hands-on experience through an externship of 180 hours that gives you a chance to apply your theoretical understanding to practice. The 44-credit program requires completing 900 clock hours to graduate.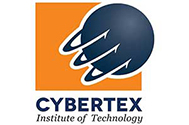 Program Type: Certificate
The challenging job of a medical assistant requires specialized skills to manage the smooth functioning of a medical clinic. To master these skills, you can consider enrolling in CyberTex Institute's certificate program that aims at providing job-ready training. Well-known as one of the most affordable medical assistant schools in Austin, CyberTex aims at teaching you, entry-level functions to perform multiple roles of a medical assistant, phlebotomy technician, and EKG technician. The faculty here is well trained and is authorized by the Texas Workforce Commission.
The certificate program spans across 36 weeks and requires completing 352 hours in didactic lectures, 228 hours in lab procedures, and 160 hours in an externship experience. The curriculum includes courses such as anatomy and physiology, computer fundamentals, pharmacology, medical laboratory techniques, professional career management, and medical examinations & histories.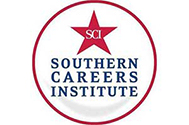 Program Type: Certificate
If you are exploring centrally located medical assistant schools in Austin, TX, then you need to know that Southern Career Institute that sits in the heart of Travis County prepares students for a successful medical assisting career by teaching relevant skills that today's healthcare industry calls for. Throughout the coursework, you learn vital functions such as to take electrocardiograms, draw blood, perform diagnostic & minor surgical procedures, and fulfill other clinical and clerical responsibilities. What's more, the college's well-equipped labs and state of art- classrooms further add to your learning experience.
SCI offers a certificate program that can be wrapped up on a full-time basis in just 36 weeks. After completion of the required coursework, you can explore employment opportunities in hospitals, health and wellness offices, physicians' offices, or any other medical facilities. The curriculum includes courses like anatomy and physiology, medical law and ethics, disease of the human body, and medical practice management. The coursework also includes courses in Microsoft Word, customer service, and communication that make you adept at handling front office duties.
Lastly, with this course, you also gain eligibility to take multiple certification exams such as certified medical administrative assistant, phlebotomy technician, electronic health records specialist, and EKG technician.
Our Ranking Methodology
Nearest Cities in Texas

Nearby States

Popular Related Articles