Medical Assistant Programs in Dallas
Medical Assistant programs in Dallas can open the doors to many exciting job opportunities in the Big D. Medical assistants are in high demand in hospitals, ambulatory care clinics, physicians' practices, and long-term nursing care facilities throughout the city. MAs can also specialize in primary care, wound management, orthopedics, or other clinical concentrations. However, healthcare managers prefer to work with MAs who hold degrees from accredited programs because they know these medical assistants are the cream of the crop. The guide below to the 5 best Medical Assistant programs in Dallas will surely have one flexible enough to suit your lifestyle and learning needs.
5 Best Medical Assistant Programs in Dallas, Texas for 2023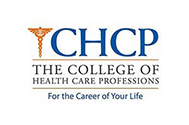 Program Type: Certificate
If you aspire to build your career in the lucrative healthcare field, becoming a medical assistant can be an excellent way to begin, as without much investment of time and money you can gain an understanding of what it entails to work as a healthcare worker. The college of Health Care Professions' medical assisting certificate program prepares you with the required clerical and clinical skills to work in diverse healthcare settings such as hospitals, clinics, nursing homes, chiropractic offices, medical labs, and medical research offices. The 44-credit program can be wrapped up in as little as 35 weeks through the full-time morning schedule, 36 weeks if you opt for the blended model, and in 54 weeks if you enroll for the part-time evening classes.
In this 900-clock hour-long curriculum, you will master clinical & laboratory procedures, human relations, medical terminology, keyboarding, urinalysis, infection control, pharmacology, anatomy & physiology, and office management procedures. To complete the program, you will also be participating in an externship course of 4 credits.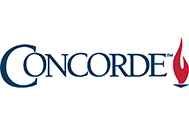 Program Type: Diploma
Becoming a medical assistant in Dallas provides you with plenty of job opportunities as this bustling metropolis ranks second in Texas for its rate of job growth, making it a promising location to start your career. You can enroll in Concorde Career College's medical assisting diploma that delivers a well-designed curriculum through a blend of theory and practical training in secretarial, patient care, and diagnostic functions. The program extends over 8 months and requires you to earn 26 credits. Through 800 contact hours of study, you will complete courses in human anatomy & physiology, insurance, medical health records, diagnostic equipment operation, EKG, venipuncture, pathology, the body systems and, the administration of medication. Furthermore, to make your education affordable, you can apply to the several financial aid opportunities and scholarships that the college extends to deserving students.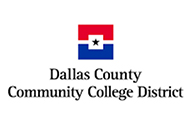 Program Type: Certificate
Being among the top medical assistant programs in Dallas, El Centro College boasts of an impressive retention and graduation rate for the past few years. The certificate program is offered at Downtown Health Sciences Center which is stationed just a block away from the El Centro campus. Here you will study in modern classrooms that are equipped with videoconferencing facilities and will also have access to the simulation lab comprising of a hospital and medical equipment.
The program is divided into 4 semesters and requires you to complete 40 credits in total. In the first three semesters, you will obtain didactic training in medical law & ethics, medical terminology for allied health, insurance processing, administrative procedures, laboratory & clinical procedures, and anatomy & physiology. In the last semester, you will gain hands-on experiences through a clinical externship. If you wish to study further the college's transfer agreements with several colleges make it possible for you to transfer all your certificate credits towards a bachelor's degree in health services management. Furthermore, students who aspire to take the next step towards a career in nursing can do so by completing additional credits to earn the credential of an LVN.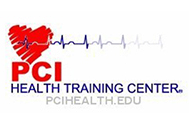 If you are browsing through medical assistant schools in Dallas, TX, then you would want to know about PCI Health Training Center's student-centric education. The program not only teaches you to perform back-office and front-office tasks but also helps you get your ideal job by matching you with employers and guiding you in writing your resume and preparing for interviews.
During your 9 month-long training you will be instructed in taking vital signs, pharmacology, medical office skills, first aid, CPR, and medical software. In your laboratory classes, you will learn urinalysis, microscopy, phlebotomy, EKG, autoclaving, and vaccinating patients. The program ends with a 200-hour externship to give you the required practical exposure.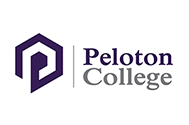 Program Type: Diploma
Peloton College's diploma is among the few medical assistant programs in Dallas that offer a fine blend of online and on-campus learning. Here you can enjoy the benefits of both, face to face mentoring as well as the convenience of taking classes from home. The program is available with the option of morning and evening cohorts and takes 36 weeks to complete.
The curriculum comprises of several clinical and non-clinical courses like hematology, Microsoft word, medical software, medical office procedures, radiology, aseptic procedures, anatomy & physiology, terminology, and electrocardiography. You will gain practical experiences by engaging in radiology classes that teach you the basics of radiation safety, patient care management, and taking of x-rays. You will also participate in an externship to obtain actual on-the-job learning. Upon graduation, the college helps you take the next step by offering career support services in the form of placement assistance, resume building, and preparing you with the right interview techniques.
Our Ranking Methodology
Nearest Cities in Texas

Nearby States

Popular Related Articles