Medical Assistant Programs in Houston
11 Best Medical Assistant Programs in Houston, Texas for 2023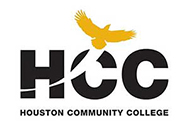 Program Type: Associate, Certificate Level 1, & Certificate Level 2
Houston community college offers a medical assisting program that trains you to become an amiable, flexible, and multi-skilled healthcare worker. You can consider either one of the three programs – associate, certificate level 1 or certificate level 2 offered by this medical assistant school in Houston. All three programs train you to take the CMA or RMA certification examinations.
Certificate level 1 – The certificate level one program is a fast-paced hybrid 24-credit course that will train you in performing major front desk and scribe duties. You will learn medical law and ethics, electronic medical records for scribes, medical insurance, and also gain on the job experience through a 2-credit practicum.
Certificate level 2 – If you are looking for something comprehensive yet short term then you can sign up for the certificate level 2 in medical assisting. You will learn clinical and non-clinical tasks by completing major courses like introduction to healthcare professions, basic health professional skills, medical law & ethics, medical terminology, medical laboratory, clinical and administrative procedures, interpersonal & communication skills, and a practicum. You will complete this course in 4 semesters and will require earning 43 credits to graduate.
Associate Degree – Apart from all the courses included in the certificate level 2, the 60-credit associate also includes few liberal art courses and open electives that focus on your all-round development. These include math, natural science, humanities, fine arts, and general education electives.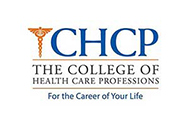 Program Type: Certificate
Are you looking for a career in the healthcare industry but lack the time and finances to become a doctor? If so, then medical assisting might be a good option for you to kick start your career in this ever-growing field. One of the well-known Houston medical assistant programs, The College of Health Care Professions offers a certificate that prepares you in gaining the versatility to perform both administrative and medical functions. You can complete the coursework through a day schedule in just 36 weeks. You can also opt for the blended learning model which is a mix of classroom and online lectures.
The curriculum focuses on instructing you on didactic courses such as infection control, medical terminology, anatomy and physiology, keyboarding, pharmacology, clinical procedures, laboratory procedures, and medical office procedures. Some other important courses you take include professionalism, psychology, lymphatic, endocrine, urinary, muscular, and nervous systems. After completion of all these courses, you go through a 180-hour externship.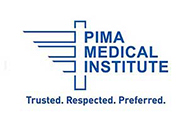 Program Type: Certificate
For over 45 years Pima medical institute has been committed to extending quality education in the field of healthcare. The college equips you with the right skill-set to ensure smooth working experience in various types of settings such as a doctor's office, clinic, outpatient medical facility, or a hospital. On graduating you will be able to complete tasks like drawing blood, charting vital signs, preparing patients for tests, monitoring electrocardiograms, administering medication, managing the front-office, and performing other day-to-day duties to help run the medical facility efficiently.
Its expert faculty has carefully designed the certificate curriculum to include administrative courses in computer basics, office management, medical insurance & coding, business writing, and communication. You will also be trained in clinical courses like surgical procedures, pharmacology, anatomy & physiology, and CPR & first aid. At the end of your theoretical classes, you will also be completing an externship of 200 hours.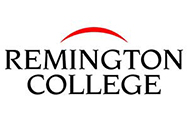 Program Type: Diploma & Associate
Remington College offers two medical assistant programs in Houston that can lead you to entry-level positions in any of the city's vast network of over 100 hospitals. The college engages in community welfare and encourages student participation in healthcare fairs, blood donation camps, and bone marrow drives. As a medical assisting student this exposure can prove to be a fulfilling learning experience. On nearing graduation, you will receive also career guidance in terms of resume designing and matching you up with suitable placements.
Diploma – The 9-month long program is systematically divided into 9 instructional periods or modules covering 760 hours of theoretical classes, lab work, and an externship in a real-time medical facility. You will learn health science procedures, anatomy & physiology, medical insurance, billing and coding, clinical procedures, and pharmacology.
Associate – The comprehensive associate degree, spanning over 24 months is split into 8 three-month terms and can be completed through a hybrid model. Apart from the courses included in the certificate, the associate degree covers several other courses like literature, social and general psychology, career development, healthcare leadership, urinalysis, and nervous & digestive systems.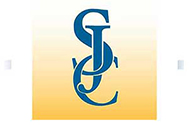 Program Type: Certificate
If you are browsing through medical assistant schools in Houston, then you wouldn't want to miss out on knowing about San Jacinto Community College's certificate program. The program helps you master skills like greeting patients, setting up appointments for patients, bookkeeping, monitoring EKGs, changing patient dressings, performing first aid & CPR, and sanitizing equipment.
To graduate you will have to complete the three terms of the coursework successfully. Here you will be learning business English, medical law & ethics, medical insurance, human diseases, administration of medications, and clinical & administrative procedures. The coursework also includes a medical assisting credentialing exam review class that helps you in preparing for national certification examinations administered by AAMA, AMT, or NCCT. After you are awarded the medical assisting certificate by the college you can look for jobs in a doctor's clinic, chiropractor's office, ophthalmologist's office, or other medical office settings.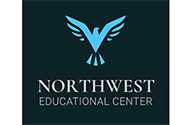 Program Type: Certificate
Northwest educational center promises you a lucrative career in medical assisting through its dynamic certificate program. The main goal of the curriculum is to make you adept in performing clinical, medical administration, and lab duties. This is made possible through regular classes in courses like medical law & ethics, anatomy & physiology, medical billing & coding, medical terminology, medical office management, and laboratory & clinical procedures. The externship at the end of the program allows you to test your theoretical knowledge by putting it to practice in a real-world healthcare setting.
On graduating you will be able to prepare patients for examinations, administer injections, perform procedures like venipuncture, perform billing activities, and maintain & manage patient records of the entire medical office.
Program Type: Diploma
To become a medical assistant in Houston or any other part of the country you must be a team player, multitasker, an excellent communicator, and also have an empathetic attitude towards your patients. You can develop all such skills by enrolling in Altierus Career College's diploma in medical assisting. Through its blended schedule, you get a perfect balance of face to face classes and online lectures. The tuition costs here encompass all that you require, ranging from books, scrubs, and blood pressure kits to preparation material as well as fees for the CCMA and RMA certification examinations. You will also have easy access to EKG machines, venous training arms, ophthalmoscopes, and computer software that provide for ample hands-on experience for a successful career in healthcare.
This 41-week or 920-hour curriculum is more inclined on teaching you the clinical aspects of medical assisting through courses like fundamentals of the healthcare profession, dermatology, immunology, orthopedics, emergency medicine, cardiology, urology, gastroenterology, psychology, and pediatrics. You will also gain the necessary hands-on experience through an externship of 200 clock hours.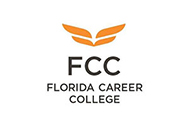 Program Type: Diploma
At Florida Career College you can complete your medical assisting education in just 10 months. Upon graduating, in addition to working as a medical assistant, you will be prepared to play multiple roles such as that of an optometric technician, optometric assistant, chiropractic assistant, ophthalmic technician, clinical assistant, and medical office assistant. What's more the college has been operating for more than 35 years and employs faculty that is not only skillful but also guides you to successfully overcome challenges.
The well-rounded coursework of this diploma covers 740 hours of conceptual, laboratory, and practical training requiring you to complete a total of 32 credits. This includes courses like diagnostic imaging for medical assistants, phlebotomy & hematology, medical front office procedures, clinical back office procedures, and drug administration & pharmacology. The curriculum would be incomplete without the medical assistant technician externship that gives you the needed practical experience in an actual healthcare facility.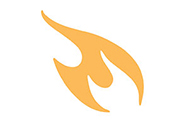 Program Type: Diploma
Medical assistants play a vital role in maintaining healthy patient relationships. They also help in supporting the entire medical office by acting as a liaison between doctors, patients, nurses, insurance companies, and pharmaceutical organizations. You can fulfill this role effectively after graduating from Fortis College's medical assistant program in Houston. The college has consistently been delivering high-caliber courses in healthcare at its south and north campuses of the city.
This residential diploma program comprises of prerequisite courses like medical terminology, anatomy & physiology, and introduction to health professions. The major clinical and clerical courses include clinical procedures, laboratory procedures, invasive clinical procedures, medical office procedures, electronic health records, medical insurance, and an externship.
Also, to make yourself job-ready, you will be taking classes that help you with career development, resume preparation, maintaining a professional attitude, and abiding by the ethical standards set for an entry-level healthcare worker.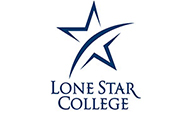 Program Type: Certificate (Clinical Medical Assistant) & Certificate Level I
If you are looking for a dynamic start to your career in healthcare, then you should consider Lone Star College's certificate programs in medical assisting. You will be taught by a faculty that is fully invested in helping you achieve your career goals. Furthermore, the college's compact classrooms with a small teacher to student ratio, provide you with the advantage of a personalized learning experience.
Clinical Medical Assistant Certificate – If you are interested in learning only the clinical aspects of medical assisting and are looking for something short term then you can enroll in the clinical certificate program. This is a non-credit program and includes only 262 hours of training. You will be attending classes in clinical medical assistant and laboratory procedures.
Certificate level 1 – This one-year certificate program is divided into three terms and trains you in both, administrative and clinical functions. You will be completing a total of 39 credits through courses in business English, mathematics, clinical, administrative & lab procedures, medical insurance, pharmacology, interpersonal skills, electrocardiography, medical law and ethics, and a medical practicum.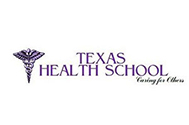 Program Type: Certificate
Houston Medical assistant schools produce multi-skilled graduates each year that are high in demand with employers across the city. By completing your medical assisting education from Texas Health School, you can procure the right skill set, technical know-how, and professional attitude to shine in this field. The curriculum is delivered through both morning and evening classes, giving you the flexibility to choose a schedule based on your convenience. Upon graduation, you will qualify to take certification exams for medical assistant, phlebotomy technician, EKG technician, and administrative assistant.
The well-designed curriculum of this medical assisting certificate program includes courses in pharmacology, hematological procedures, medical lab procedures, anatomy and physiology, patient care applications, medical records, cardiopulmonary resuscitation, and medical law & ethics.
Our Ranking Methodology
Nearest Cities in Texas

Nearby States

Popular Related Articles