Medical Assistant Programs in San Antonio
8 Best Medical Assistant Programs in San Antonio, Texas for 2023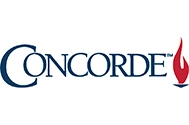 Program Type: Diploma
Did you know that the number of people that require medical services is rapidly growing by the day? This means that there will be more opportunities for a successful career in health care, and medical assisting is no different. Located near Leon Valley, Concorde Career College offers one of the best medical assistant programs in San Antonio. It aims at providing a conducive environment that comes with well-equipped labs, a resource center, and career support services for students.
Concorde offers a 26-credit, diploma program in medical assisting that can be completed in as little as 9 months. You will be trained extensively in clerical and clinical functions such as taking vital signs, recording patient histories, maintaining medical records, processing insurance, scheduling patient appointments, administering first aid, and infection control. The coursework requires completing 800 hours, covering subjects such as anatomy, physiology, pathology, EKGs, administration of medications, medical terminology, and CLIA exempt laboratory procedures. Furthermore, you will also gain the required hands-on experience by completing two externships of 115 hours each. These externships take place under the supervision of professional faculty in a fully functional healthcare facility.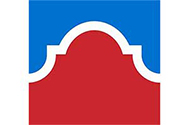 Program Type: Certificate & Associate
San Antonio College's medical assisting program was the first to receive accreditation in the United States. Since then, the college has produced entry-level healthcare workers equipped not only with medical assisting skills but also leadership qualities. This is achieved through a well-designed curriculum and the several leadership opportunities that the college extends by establishing committees, comprising of teaching professionals and elected student representatives. This opportunity serves as an enriching learning experience, helping you develop leadership skills. Depending on your career goals, you can choose either from the certificate or associate degree program offered by the college. Both the courses focus on giving you lessons in performing front office and back office duties such as manual scheduling, bookkeeping, billing, urinalysis, administering injections, assisting in minor surgery, and wound care. Upon graduating from this medical assistant program in San Antonio you will be eligible to sit for the CMA and RMA national credential examinations.
Certificate – The college offers a certificate level-two program in medical assisting that requires you to complete a total of 48 credits to graduate. The coursework is systematically divided into four semesters covering courses, some of which include medical law and ethics, laboratory & diagnostic procedures, administrative functions, insurance processing, pharmaceutical mathematics, anatomy, and physiology. Additionally, the curriculum also includes courses in interpersonal and communication skills that greatly enhance patient interaction. Lastly, you also gain the required real-world experience through the clinical practicum.
Associate – The associate degree program is of six semesters and goes a step further by incorporating 12 general education semester hours in addition to the courses covered in the certificate program. The additional coursework comprises of courses in consumer nutrition, language, philosophy, and culture.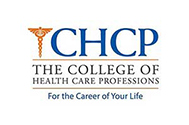 Program Type: Certificate
Medical assistants are usually the first line of contact with the patients and are entrusted with the responsibility of making them feel comfortable through warm and welcoming interactions. Furthermore, as a medical assistant, you must keep the medical office running smoothly for which you should be able to efficiently perform both, front and back-office functions. You can master these functions by enrolling in the College of Health Care Professions, a reputed college that has been offering dynamic healthcare programs for over 30 years.
The certificate in medical assisting comes with the flexibility to finish your coursework through a morning, evening, or blended schedule, spanning over a period of around 35, 52, or 36 weeks, respectively. It necessitates earning 44-semester credits in courses such as medical terminology, psychology, computer applications, medical office procedures, medical clinical procedures, pharmacology, and medical laws & ethics. You are also required to complete an externship of 4 credits in a health care facility, where you apply the classroom lessons to practice. This medical assistant program in San Antonio, TX is delivered by a well-trained faculty who possess valuable real-time experience.
Program Type: Certificate
Established in 1972, Pima medical Institute helps you become a medical assistant in San Antonio through its well-designed certificate curriculum, which is made relevant to today's employer expectations. The college's campus is stationed in northwest San Antonio, which is, in the hub of the medical center district. The 9-month long certificate trains you in performing both, clinical and administrative functions. You learn recording medical histories, taking vital signs, drawing blood, preparing patients for X-Rays, performing laboratory tests, authorizing drug refills, greeting patients, and coding & billing.
The 44-credit curriculum is a combination of 800 hours of on-campus didactic training and 200 hours of extensive internship. You will take anywhere from 35 to 40 weeks to complete this course, depending on whether you choose the part-time or full-time schedule. The coursework is a blend of liberal arts and medical assisting courses and covers areas such as in-office surgical procedures, clinical aspects of billing and coding, pharmacology, communication, medical office laboratory procedures, office management, and math fundamentals. Its modern labs, equipped with venipuncture arms, CPR mannequins, EKG machines, pulse oximeter, and nebulizer, ensure you will receive hands-on practice before joining the workplace.
Finally, to secure placements, the college also assists medical assisting graduates in resume building and interview preparation.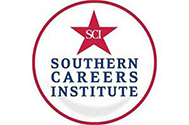 Program Type: Certificate
Medical assisting is a challenging career option requiring you to be a multi-tasker who is versatile in performing both front and back office duties with ease. You will learn to successfully fulfill these duties through Southern Career Institute's short yet productive medical assisting certificate program. The program is available at two of its campuses in the north and south of the city, giving you the flexibility to choose a campus-based on your choice of preference and proximity.
This certificate course requires you to complete a total of 480 theory hours and 320 lab hours. The coursework covers anatomy and physiology, word processing, electronic health records, career readiness, medical assistant externship, pharmacology, diseases of the human body, and medical law & ethics. Upon completion of the program, you can find employment opportunities in hospitals, nursing homes, urgent care facilities, chiropractors' offices, and other medical care centers.
One of the popular medical assistant schools in San Antonio, Texas, SCI strives to provide students with a comfortable environment, making them feel at home, including those who are resuming their education after a long break.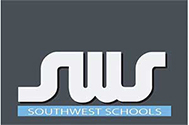 Program Type: Certificate
If you have the passion of working in the field of healthcare and are exploring medical assistant schools in San Antonio, then you can consider Southwest Schools of Business and Technical Careers. The certificate program at SWS trains you to become a multifaceted entry-level medical worker, capable of performing both front and back office duties that are required in the smooth functioning of a medical office. This program can be completed in eight months if you choose the day schedule and in twelve months if you enroll for the night and weekend classes.
The 57.5 credit coursework includes courses in business communication, computer applications, key boarding, infection control, preparing patient's medical history, assisting in physical examination, minor surgical procedures, office procedures, and performing electrocardiograms. You also learn about diet and nutrition, first aid, CPR, and radiology. Also included is a course on professional development where you will learn to develop the right behavior and attitude required in today's workplace.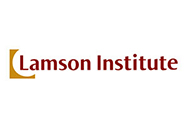 Program Type: Certificate
Lampson Institute's certificate program in medical assisting offers you an opportunity to become an integral part of the healthcare team by training you in both front office and clinical duties. Located at 5819 NW loop 40, Suite 160, the campus is within the reach of all major roadways and highways. Some of the clinical duties you learn include recording vital signs, administering medications & injections, and performing laboratory diagnostic procedures. Front office functions you will perfect include scheduling appointments, bookkeeping, filling insurance forms, and patient communication.
The 24.5 credits coursework is systematically divided into 36 weeks, covering 720 hours of didactic learning and 180 hours of hands-on-learning. Some of the courses covered include medical laws and ethics, physiology, medical office, electrocardiography, nutrition, and insurance processing. The course also includes an externship where you practice professional skills in a medical facility. At the end of the program, you will also be well-prepared to take the Medical Assistant National Certification examination administered by the NCCT.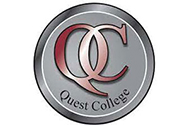 Program Type: Associate
The medical assisting associate degree program of Quest College is a fine blend of didactic learning and practical experiences under the supportive mentorship of its faculty, assuring you a rewarding career as an entry-level professional. Quest uses group discussions, simulations, guest lectures, and educational trips, motivating medical assisting students to discover their optimum potential. Apart from this, there is also financial aid available to eligible students, thereby making it a suitable choice for a medical assistant school in Alamo City.
The 37 credit-curriculum prepares you to operate in any type of healthcare setting and also helps you take certification exams for medical assistant, EKG technician, and Phlebotomy technician, thus preparing you for multiple roles. You will take courses in phlebotomy, anatomy & physiology, medical terminology, professional development, orthopedic medical office, and also complete an externship comprising a total of 900 clock hours. The length of the program differs according to the schedule you choose. The day schedule can be concluded in less than 9 months while the evening schedule goes on for 14 months.
Our Ranking Methodology
Nearest Cities in Texas

Nearby States

Popular Related Articles