Medical Assistant Programs in Los Angeles
Why should you enroll in one of the Medical Assistant programs in Los Angeles to become a medical assistant? Because you'll make more money! At $43,880 a year on average, the salaries of MAs with degrees from accredited programs are significantly higher than those of MAs without degrees. But that's not the only advantage to pursuing a medical assisting education. MA programs in The City of the Angels teach their pupils so well that in any job these MAs take, they're prepared to go full steam ahead from the start. Employers know these medical assistants require far less training, so they prefer hiring them. You can learn more about the 5 best Medical Assistant programs in Los Angeles by reading this guide.
5 Best Medical Assistant Programs in Los Angeles, California – 2023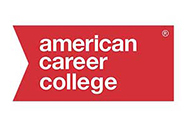 Program Type: Diploma
Are you looking for a fast-track program in the allied health field? If so, you can consider American Career College's medical assisting diploma program that can be completed in just 9 months. Upon graduation, you will be prepared to perform entry-level functions like scheduling appointments for patients, managing & monitoring patient records, billing & coding, charting vital signs, recording medical histories, and preparing patients for examinations. Stationed at 4021 Rosewood Ave, the campus is not only easily accessible by freeways and public transport but also features modern simulation laboratories and contemporary classrooms. You will be practicing on equipment like sphygmomanometers, otoscopes, personal computers, training mannequins, mayo stands, microscopes, and a nebulizer enabling you to function efficiently in the real world.
The 48.5 credits curriculum is delivered through a blended schedule, out of which you will be completing 760 hours inside the classroom and 269 hours outside of it. You will be learning medical office procedures, clinical practices, medical terminology, transcription, electrocardiogram, laboratory procedures, medical office business procedures, clinical & surgical procedures, and pharmacology. You will also be gaining hands-on experiences through a 200-hour externship.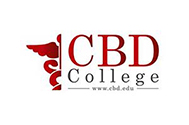 Program Type: Diploma
If you aim at becoming a medical assistant in Los Angeles, then you can sign up for CBD College's diploma in medical assisting. You will have access to state of art laboratories, and on-field experiences in healthcare facilities, where you will be mentored by an experienced and dedicated faculty. This 41-week program trains you to work shoulder-to-shoulder with physicians and become a vital member of the healthcare team.
During its 920 clock hours of coursework, you will take courses in introduction to medical assisting, administrative procedures & office management, medical records, pharmacology, medical insurance billing and coding, anatomy & physiology, and clinical assisting. You will also be attending lectures on microbiology, minor surgical procedures, medical emergencies, medical specialties, and nutrition. After completing your theory courses, you will be participating in a 200-hour externship in an actual healthcare facility, giving you the job preparedness to work in nursing facilities, industrial healthcare centers, urgent care centers, doctors' offices, and ambulatory surgery facilities.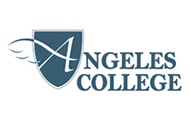 Program Type: Certificate
As the baby boomers advance towards dotage, there is a greater need for well-trained multifaceted healthcare workers, leading to promising career outcomes for medical assistants. Like the few other Los Angeles medical assistant programs, Angeles College has designed a curriculum that makes you an expert in not only performing administrative and clinical functions but also helps you develop communication, problem-solving, and decision-making skills. The college has a convenient admission system where you can enroll in almost any month of the academic year. The college also provides financial assistance to eligible students in the form of Pell grants, scholarships, and direct loans.
This certificate is delivered entirely on-campus where you will be guided through classes in anatomy & physiology, clinical medical assisting, medical office procedures, medical insurance, billing & coding, electronic health record, business writing, and employment planning. This 900-hour coursework is incomplete without an externship, where you will be practicing in an actual medical facility under the supervision of registered nurses, and other experienced medical assistants.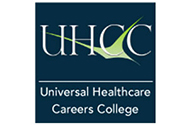 Program Type: Diploma
Medical assistants serve as important members of the medical office by not only performing secretarial and front office duties but also successfully discharging clinical & laboratory responsibilities. You can master all such skills by enrolling in Universal Healthcare Careers College's diploma program that provides you a personalized learning experience through its compact classrooms and interactive lectures.
This dynamic diploma combines courses in pharmacy technology, medical billing & coding, and medical assisting empowering you with the skillset to enter either of the three fields. The coursework is divided into 9 months or 36 weeks of training where you will gain an understanding of pediatrics, gastroenterology, geriatrics, ophthalmology & optometry, anatomy & physiology, dermatology, drugs & drug interactions, and drug regulation & control. You will also learn mathematics, drug dosage calculations, and the principles of community & hospital pharmacies. You will be completing the required credits by taking classes, passing tests, participating in quizzes, and submitting assignments. Besides, there is also an optional externship that you can complete in the field of medical assisting or pharmacy technology.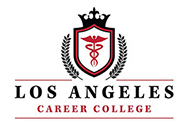 Among the popular medical assistant programs in Los Angeles, Los Angeles Career College, through its employer tailored curriculum can help reach your career goals. The course utilizes a hybrid model giving you the advantage of completing some of your coursework from the comfort of your home. The college aims at creating an engaging learning experience through audiovisual tools, and real-time learning at a physician's clinic.
During your education here, you will be trained in performing receptionist, administrative, clinical, and patient care duties that enable you to function at entry-level positions effectively. These include maintaining patient records, scheduling appointments, taking phone calls, greeting & welcoming patients, billing & bookkeeping, drawing blood, guiding patients on drug dosage, collecting specimens, and changing dressings. Upon graduating you can also take the national certification examinations to get certified and stay a step ahead of your counterparts.
Our Ranking Methodology
Nearest Cities in California

Nearby States

Popular Related Articles